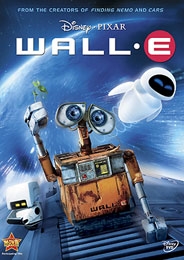 Classic Disney collection & new Disney releases on DVD
Zippity-Doo-Dah, Zippity-A, my oh my what a wonderful day!


Why am I so happy? Not only did I discover half a dozen new apps for my iPhone, but I also just scored 4 classic Disney DVDs for $1.99 at the Disney Movie Club!


I am the biggest Disney fan ever. To this day I still look down to make sure I?m wearing both heels before running out of a fancy ball, I check the air for flying elephants that have gone rogue, and I?m always leery of old women offering me apples.


I?ve been building up my own Disney DVD library for years now, DVD by DVD, but who new that buying Disney movies could be this easy? Thanks to my new favorite club, I can get 4 Disney movies for only $1.99 each with my introductory membership! That?s not all; I can also receive Disney flix delivered right to my door, access to exclusive Disney merchandise, bonus and special members-only offers and discounts, plus savings and values on Disney titles that are bigger than Dumbo?s ears!


Yes, I can enjoy all of the great Disney classics like Alice in Wonderland and The Fox and the Hound, as well as bestselling new releases including the robot caper Wall-E, Ratatouille, Pirates of the Caribbean and more of my favorite Disney treasures!


Which reminds me, I need to order the Mary Poppins 40th Anniversary Edition pronto.


I could use a good dose of Supercalifragilisticexpialidocious.


Features:


– Receive DVDs delivered right to your door!
– Take advantage of special members-only offers&discounts!
– 4 DVDs for $1.99 with membership!

DID YOU KNOW? Donald Duck recently made headlines when he was thrown out of a popular Los Angeles restaurant. Apparently Donald missed the ?No Pants, No service? sign.


*Stock up on more Disney DVD movies from the Disney Movie Club!