College wardrobe basics
By Catalogs Editorial Staff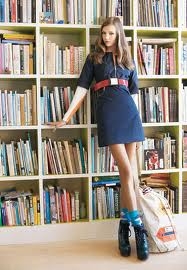 College wardrobe basics: Part 5 of the Tips for College series for what to wear
The wardrobe area is the combination of a closet and dresser. To maximize every inch of the closet some useful organizational tools can be employed.
A shoe rack will pile shoes vertically so that floor space is saved. Command hooks can be hung around the closet door and inside walls for towels, a bathrobe, belts, purses, and hats.  
The key to find enough space to store everything you need for your personal campus fashion statement is to follow these college wardrobe basics.
Before you continue reading about the College wardrobe basics there is a special announcement we would like to share with you. Catalogs.com has negotiated special medicare rates for our vibrant community of seniors. If you are over the age of 60, you can head over to our Seniors Health Section which is full of information about medicare. All you need is your zip code and a few minutes of your time to potentially save 100s of dollars on your medicare bills.
Let's get started:
Belts
Belts are both practical and fashionable.
Bras
An ideal collection of bras should be made up of three to five well-fitting ones. Before college starts it?s important to go to a department store for a proper fitting. These are the years when women?s bodies are still changing and maturing. Four in five women are wearing the wrong size bra. Who knows, you could be one of the four.
~
Clothes
It?s tempting to bring your entire wardrobe to college; even the pants you never wear – you know, just in case. In reality, the closet space will be minimal and a dresser will be halfway full with underwear and socks alone.
Bring lots of ?every day? clothing and only one piece for special occasions. The clothing that you?ll wear every day is probably jeans, slacks, shorts, skirts, dresses, t-shirts, tank tops, blouses, and button downs. For cool fall days bring cardigans, a hoodie, and some sweaters. Winter months call for either a thick fall coat or a full winter coat, depending on location. Business dress for interviews consists of a nice suit (shirt and pants/skirt combo). There are often special events on campus that require formal wear such as a little black dress or slacks and a sport coat. Don?t forget to bring pajamas or sportswear as well.
Clothes steamer
A small, portable clothes steamer is the best option for getting pesky wrinkles out of dress clothes without the hassle of finding a dry cleaner.
Hangers
Hangers can be found in any home goods store. Buy plenty of extra hangers for new additions to your wardrobe throughout the year.
Hosiery
Tights have become a fashion staple for young women so stock up on black tights in an assortment of patterns. A basic nude pair of stockings should accompany professional wear. Thicker leggings can be paired with dresses or worn under jeans for colder weather.
Laundry hamper
Piles of dirty clothes left on the floor are unattractive. A mesh, foldable hamper solves the question of where to dump dirty laundry. This hamper is light enough to carry down to the laundry room and can be conveniently stored when not in use.

Laundry detergent/softener
There are plenty of students unfamiliar with laundry practices. Laundry detergent ? about a capful ? goes into the washing machine with dirty clothes. It is optional to also add fabric softener which coats clothes in a light wax and adds a perfume smell. Dryer sheets are then added to the wet laundry as it is placed in the dryer in order to remove static electricity that builds up in the dryer. It?s pretty simple.
Mirror
A full-length mirror can be placed on a closet door or elsewhere in a dorm room.
Purses
Purses and travel bags are perfect for weekend outings. Every girl should have a decently sized purse perfect for any event, a small crossbody bag for nights out, and a clutch big enough for a cellphone and keys for formal events.
Push light
Closets are dismally dark in the early hours of the morning. Rather than disturbing a sleeping roommate by turning on the overhead light, a small push light within the closet can illuminate the space.
Rain boots
Surprisingly, rain boots come in handy in damp environments. Students often forget that their main mode of transportation is walking around a college campus. On stormy days, class is still in session. Sturdy rain boots make the trek there and back a bit drier.

Raincoat
In the same vain as rain boots, a waterproof coat will keep you dry and warm. It?s miserable having to sit through class with damp clothes.
Scale
The best way to keep off the dreaded freshmen 15 is to be honest and realistic. A scale will help keep control of your weight. If all-you-can-eat dining halls are adding unwanted pounds then set up a gym schedule.
Shoes
Comfy shoes are a student?s best friend. Bring shoes that can withstand a day?s worth of walking around campus. Yes, tennis shoes are the first type of shoe that comes to mind, but there are plenty of ways to be stylish and comfortable. Ballet flats, sandals, Uggs boots and clogs — and flip flops — are perfectly acceptable footwear so long as they have support and cushioning. Also, bring a pair of dress shoes or heels for fancier engagements. Winter footwear includes boots with traction.
Shoe rack
Keep shoes organized by designating one portion of the closet for a shoe rack.
Socks
Shoes are used for many occasions: athletic, casual, professional, and formal. Make sure that these shoes are complemented by their appropriate socks.
Suitcase
If a student has to travel by plane to college then it?s important to keep at least one medium sized suitcase in their dorm room. Trips back home during winter and spring break will be easier with a suitcase already on hand.
Ties
Men should have a decent assortment of ties in classic colors: blue, red, green, and gold. Classic patterns include striped, dot, plaid, and paisley. Ties should complement an outfit not dominate it.
Trunk
Trunks are the more decorative version of a plastic storage bin. Classic wicker trunks add another style element to a dorm room while providing storage, extra seating and a lounge table.
Umbrella
Whether a mini-umbrella that can be tucked into a backpack or a traditional full-size umbrella, it is important to have one.
Underwear
The more underwear, the better.
Winter gear
Students heading to colder climates need to be sufficiently prepared with winter gear. Hats, scarves, gloves, and thick wool socks are accessories every snow bunny needs.
You just finished Part 5 in the Tips for College series that covers the living spaces of a multi-functional dorm room ? where you have to store your entire wardrobe for at least three seasons, and maintain your campus fashion goals.
Catch up on Parts 1-4:
Popular Savings Offers
Part 1: Dorm Bedroom Ideas
Part 2: What you need for Studying at College
Part 3: What you need for Dorm Room Cooking
Part 4: