What is a digital magazine
By Catalogs Editorial Staff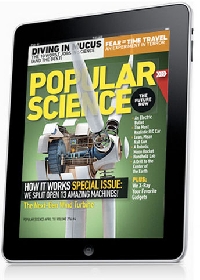 Use this digital magazine cheat sheet to navigate these electronic publications
When was the last time you paged through a physical print magazine? Ten years ago, the answer for many of us would have been to hold up the latest edition of Newsweek, Mother Jones or another daily read. Not so today. 
The digital magazine has completely changed the way we read our favorite publications. By definition, it is an electronic product designed to be read on a screen. In other words, there are no physical pages. At first the only way to access them was online, but now you can read them on smart phones, iPads and e-readers.
What makes electronic publications so fabulous?
Before you continue reading about the What is a digital magazine there is a special announcement we would like to share with you. Catalogs.com has negotiated special medicare rates for our vibrant community of seniors. If you are over the age of 60, you can head over to our Seniors Health Section which is full of information about medicare. All you need is your zip code and a few minutes of your time to potentially save 100s of dollars on your medicare bills.
Look inside
Physically, online publications couldn?t be more different from their physical counterparts. However, open it up and you?ll see the content is very similar if not identical. Outlets that offer both print and digital may have additional stories in the digital version because it?s more affordable to do so.
~
One benefit of reading an e-magazine is that they?re interactive and may include video or animation. For instance, an article on a scientific study may link to the study, or a political article may link to past, relevant events. This allows you to read more in depth on topics that peak your interest.
Fashion
Compare the experience of reading digital to print when paging through a favorite fashion publication. In print you may spot a fun trend (hello, flirty florals) and make a mental note to look for it next time you?re at a mall. Reading the same trend report on your tablet can link you to a full spread of how-to-wear ideas.
Say you?re falling hard for a certain spring dress. Many fashion mags will have their version of a ?But it now? button, which will take you right to the online retailer. It?s fast, convenient and makes Elle or Marie Claire feel a bit like a shopping buddy.
No waiting
Yes opening your mailbox only to find your copy of Wired hot off the press is a thrill. The problem is you have to wait a whole month for the next issue. This is not so with the digital magazine. Depending on the site, they may also deliver an electronic newsletter to your e-mail once a week to alert you of new, digital-only stories.
We read magazines to stay informed and for entertainment. Many online presses update at least once a day so you can stay on top of developments in technology, politics and social news.
Variety
If you thought newsstands were crowded a few years ago, check out the options now. In addition to well known national publications, you?ll find thousands of small presses that exist only in digital. This is great news for readers interested in tailored, niche stories.
Crafters can sharpen their skills and learn new tricks from Make mag or Knitty. Travel enthusiasts have no shortage of options catered to their budget complete with glossy photographs and up to the minute travel deals.
Cost
The cost per issue varies from free to a few bucks, and as always, buying a year subscription is the most affordable way to go. Subscriber access to the digital magazine often comes with your print subscription. Most sites will prompt you to create an account on your first visit. This account will put you past the pay wall that blocks non-subscribers from seeing most of the content. 
If you?re considering canceling a print subscription, check with the company to be sure you have the right software or browser. Most are formatted for a variety of platforms ? Windows XP and MAC OS 10. 
As more people use e-readers and tablets, or read online, electronic magazines will continue to grow and offer dynamic, original content.
Popular Savings Offers