Deciding between digital or video cameras
By Catalogs Editorial Staff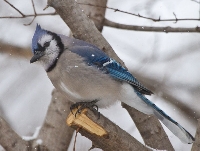 Digital or video cameras: how to decide which is best for your photography
Buying a new camera is not something to do spontaneously. There are numerous sizes modes, megapixels and lenses to choose from. If you?re stuck trying to decide whether to go with a digital or video camera, read on.
Today?s manufacturers don?t make the choice easy. Most new digital cameras can also take video and most video models can take still photographs. Then there are smart phones that do both and make uploading content to social sharing websites as easy as hitting a few buttons. The main question to keep in mind is: Which device is best designed to serve your purposes?
That said, the list of features is often lengthy and confusing when you start comparing them. It?s tricky to figure out which features will actually help you get better quality photographs or videos, and which ones are simply fun to have. 
Before you continue reading about the Deciding between digital or video cameras there is a special announcement we would like to share with you. Catalogs.com has negotiated special medicare rates for our vibrant community of seniors. If you are over the age of 60, you can head over to our Seniors Health Section which is full of information about medicare. All you need is your zip code and a few minutes of your time to potentially save 100s of dollars on your medicare bills.
It?s helpful to keep an ongoing list of Pros and Cons for digital and video models, as well as a detailed list of affordable models with high user reviews. This way once the video-versus-still decision is made, you already have a narrowed list to focus on.
~
Why buy a video camera?
Modern video devices are a far cry from the clunky ones your parents may have lugged out on holidays. Though they?re better at capturing stills than they once were, the quality isn?t close to those taken with a standard digital, except for the most expensive models. 
If you?re primarily looking for video capability, but would like to be able to take stills as well, don?t get one with less than 2 Mega Pixels. Unlike with digitals, high quality video requires high color depth in addition to good resolution or your images will appear flat. Opt for a model that?s lightweight and easy to operate so you can spontaneously capture special moments at the press of a button.
One big trend among athletes involves strapping a small video recorder to their helmet or clothing to capture themselves skiing down a mountain, surfing inside the tube of a wave and sky diving. They then upload these videos to YouTube to give viewers a first-hand view of activities that top many people?s bucket list. One of the most well known devices for this is the GoPro.
In general, when choosing between a digital or video camera, go with the latter device if you intend to roll tape for extended periods of time. You?ll get more memory and better editing capability, allowing you to create family films that embrace both epic ceremonies and day-to-day candid events.
Why buy a digital?
Digital cameras have come down in price a great deal in recent years while the quality of images has risen to professional level. This is the best choice for taking the kind of great photographs worthy of blowing up and framing, scrapbooking and creating countless online albums. Most models have a range of settings that allow you to get clear shots whether your subject is running, playing in the snow or stargazing at night.
While most include a video mode, be aware that this takes up a significant amount of space on the memory card. The quality of the images and sound will also be lower than what a standard video device would produce.
Option C
There is a third option when choosing between a digital or video camera: both. For high resolution photographs and clear recordings, your best bet is to go with a low-cost model of each. If this sounds too indulgent, consider starting with a digital camera and if you find yourself using up all the storage space taking videos, invest in a video device as well.
Popular Savings Offers