Dorm bedroom ideas
By Catalogs Editorial Staff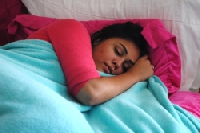 Dorm bedroom ideas: Part 1 of the Tips for College series covers bed essentials
Packing for college dorm living can be a nightmare. What if you forget an essential item that you can?t live without?
Of course there is shipping or running to a store to replace the item but it?s a hassle. You?re in the midst of freshman orientation, the start of classes, and adjusting to college life, don?t be caught unprepared.
For colleges near to home, simply pack up the car and make one trip to the nearest home goods store. For colleges across the country it?s a bit trickier to travel with all of your belongings. The easiest method is to pack everything from home into two piles ? what to check on an airplane and what to ship to school. Items purchased online can be delivered directly to your dorm address, waiting for your arrival. One large shopping trip when you arrive at school can cover small things like toiletries, snacks, and school supplies.
Before you continue reading about the Dorm bedroom ideas there is a special announcement we would like to share with you. Catalogs.com has negotiated special medicare rates for our vibrant community of seniors. If you are over the age of 60, you can head over to our Seniors Health Section which is full of information about medicare. All you need is your zip code and a few minutes of your time to potentially save 100s of dollars on your medicare bills.
Read on for a guide of dorm bedroom ideas, which covers the most important items to include in college shopping.
While not everyone needs all of these items ? the following list is expansive ? it?s best to be aware of little-known necessities. The college brochure you?re sure to receive with a helpful packing guide will undoubtedly forget important items.
~

Bedroom
Dorm rooms are bare. The bedroom is furnished with a bed frame, mattress, and dresser. That?s it! It?s up to you to add linens, pillows, and decorations. Don?t skimp on bedroom d?cor since it?s the most noticeable area of a dorm. Beds serve multiple purposes as couch, chair, and reading nook.
Grab these items to make the most out of your bedroom space:
Bed risers
Turn that low-to-the-ground bed into a daytime couch! Bed risers are nifty little stands that perch under each leg of the bed to raise it a few inches. Not only does the bed become elevated to a comfortable height, but the newly created space underneath is great for storage.
Curtains/Curtain rod
Never neglect natural light. All-day study sessions in a dark, dreary dorm room aren?t particularly healthy. Keep your mental sanity by letting lots of natural light flood through your windows. Trade in those black-out shades for light, airy curtains. Translucent cream colored curtains allow light in, but obscure vision for a bit of privacy when drawn. Be green ? daylight saves energy.   

Earplugs
Useful little things for when you need absolute silence – whether it?s a noisy neighbor or a 4 a.m. party.
Floor lamp
Fear the dreaded florescent lighting no more! Pick up a floor lamp that?s bright enough to light your whole room. One good floor lamp can light up an entire room so that you won?t even have to turn on those overhead lights. Besides, floor lamps can be outfitted with all sorts of custom light bulbs. Mood lighting anyone?
Linens
It?s important to get a full set of linens to make a dorm bed more comfortable. Basic linens can be bought in sets, but they don?t include extra bed necessities. In fact, many people forget to buy additional items such as a mattress pad or extra blankets.
Let?s build the ideal college dorm bed starting from the bottom. A mattress pad, either eggshell or feather, turns an uncomfortable old mattress into a luxury bed. Basic linens include a bottom sheet, top sheet, and pillow cases. A large quilt can serve as a top blanket, but doesn?t provide much cushion. A duvet insert and cover is the best option for a warm, comfortable, long-lasting blanket. This thick layer provides an added layer of protection between your sheets and rowdy guests using your bed as a lounge. Get a throw blanket for bundling up in if it?s nippy in your room. Throws are great ways to add color or texture to a bed.
Finally, check the standard bed size for your dorm ? often it is twin-xl. While it?s difficult to find twin-xl sheets, with some searching and ordering ahead of time you?ll find a plethora of designs before they?re sold out.
Pillows
I know I already mentioned pillow cases, but don?t forget to buy some pillows to fill them with! A dorm usually gives the residents one pillow per bed. Some residents are lucky, but most receive an old, well-worn pillow – yuck. Don?t get me wrong, this pillow can be used to perch on, but perhaps not for bed time.
Pillows are decorative and comfortable. Use this opportunity to buy a few soft pillows that your friends will want to cuddle. Or you can buy decorative pillows to add a splash of color to an otherwise bland bed. Affectionately dubbed the ?husband pillow,? the large high-backed pillow with two arms is great for propping up on to do some reading while in bed.
Posters/Pictures
Add some spice to your white walls. College is the time to indulge in tacky, stereotypical, and otherwise bad decisions. Let loose and throw up that Lady Gaga poster! Or show off your cultured side with a statement-making art poster.
Posters are a great way to give a wall space color while conveying your interests to all visitors. Many conversations have been sparked over a wall poster. The best part about buying posters is the cheap price tag. Whole websites are dedicated to the sale of posters. Some campuses even have poster sales in the student union near the beginning of the semester.
    
Rug
There?s a reason why vendors set up shop outside college dorms with various rugs for sale. Rugs are an important part of creating a cozy living space. Most rooms are tiled giving them a cold, sterile feeling. The quick and cheap fix is to add a rug. Rugs come in all sorts of colors, patterns, and materials. My personal favorite is a Flokati rug ? soft and luxurious. There is a perfect rug to match every d?cor style.
String lights
The best decorating method to brighten up a room is to hang string lights from the ceiling. Traditionally used for holiday lighting, string lights are inexpensive and can be outfitted with colored bulbs. Lights can be fashioned around bed posts, a hanging mirror, or even wound around a wire frame to create a chandelier. 
This series covers the bedroom, study, kitchen, bathroom, closet, and miscellaneous area in a dorm room. These college essentials are broken down into living spaces of a dorm room ? or rather, one room?s multi-functional uses.
Go to Part 2: What you need for Studying at College
Or skip ahead:
Part 3: What you need for Dorm Room Cooking
Part 4: Surviving the Dorm B
Popular Savings Offers