Dressing for your shape
By Catalogs Editorial Staff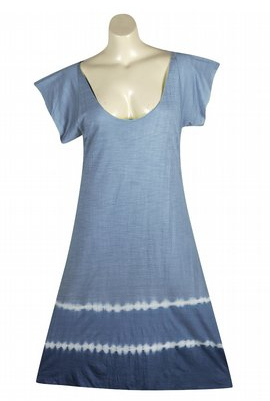 Dressing for your shape is easy with these style pointers for every woman
How annoying is it to fall in love with a dress on a mannequin only to have it turn into a pumpkin in the fitting room? This happens to us because some styles are not made for the forms and sizes real women have. Shopping is infinitely more fun once you know what styles are most flattering for your body type.
Dressing for your shape begins by identifying which category best matches your figure. The four main types are: hourglass, pear, apple and rectangle. 
Here?s how to select clothes designed to best highlight your figure and fit like they were made for you. Which of the below best resembles you?
Before you continue reading about the Dressing for your shape there is a special announcement we would like to share with you. Catalogs.com has negotiated special medicare rates for our vibrant community of seniors. If you are over the age of 60, you can head over to our Seniors Health Section which is full of information about medicare. All you need is your zip code and a few minutes of your time to potentially save 100s of dollars on your medicare bills.
Hourglass
Women with a full bust and curvy hips with a smaller waist have an hourglass figure. In a silhouette, your top and bottom are in proportion, defined by the waist line. Think Marilyn Monroe, hot stuff!
Your body?s natural lines and curves look best in fitted clothing. Tops with a scoop neck that cinches at the waist help broaden the shoulders while accentuating the waist and nice balance of your figure. Form fitting dresses are your best friend.
Avoid styles that add bulk or volume ? ruffles, padding and boxy jackets ? as well as tunics and shapeless dresses that won't do anything but over-cover you.
Pear 
This may not sound like the most flattering reference point for your body, but women with a pear shape are graced with a super feminine form. Slender shoulders frame a narrow top and smaller bust. Your waist is defined and the majority of your curves are in the thighs, butt and hips. Think Beyonce, baby!
Flaunt your favorite features with plunging necklines, above the knee skirts to show off the legs and strappy tops for toned arms and stunning shoulders ? though don?t do this all at once. Show off one asset per outfit. Halter top styles will accentuate a smaller bust and broaden the shoulders. Choose cropped jackets and tops that cut off before your widest point.
Avoid wearing patterns on your lower half. Straight-lined shirts will work against your naturally curvy hips, so instead go for skirts with a wide waist band and movement. Dresses with a drop waist and pleated bottoms over-emphasize curves that don?t need further enhancement.
Apple
Women with an apple body type have round shoulders and shapely legs with a full midsection and bust. In general, apples are fuller in the middle and narrow on top and bottom. Kate Winslet has a gorgeous apple figure and looks great in everything she wears!
Flaunt those shapely legs with knee-length skirts, fitted shorts and pants. Dresses with an empire waist accentuate the bust and graceful neckline while adding definition to the waist. As a rule of thumb, dressing for your shape means wearing clothes that fit to your form on top and bottom, but hang looser around the tummy.
Avoid tucking in your shirts, high-rise pants, colorful belts and any tops and dresses that cling to the waist – these styles won't be comfortable or flattering.
Rectangle
Women with less definition around the waist, broad shoulders and straight hips have the boxier silhouette of a rectangle. Join the pretty woman club with Queen Latifah and Anne Hathaway!
Jeans with detailing around the hips and skirts with a pattern will create the illusion of soft curves. On top, deep V-necks and off-the-shoulder cuts enhance your elegant shoulder line. Wear soft, unstructured jackets with jackets that cling to the midsection and have a slight flare at the hem.
Avoid drawing attention to the waist with a wide belt or waist band, boxy coats and strait-lines skirts and slacks. Dresses that are tight or flowy will have an awkward fit.
~
Naturally, there are a handful of variations within every shape.  Please note these tips on dressing for your shape are intended as guidance, not deprivation. Ultimately, the clothes you look best in are going to be the ones you love not matter what shape you're rocking.
Popular Savings Offers