Famous people from New York
By Catalogs Editorial Staff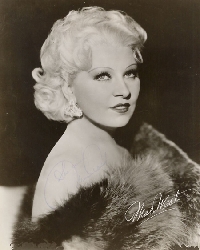 Here is a partial listing of some famous New Yorkers
It was once said that there were eight million stories in New York City but, truth be told, there a probably are a lot more. For many famous people from New York, the big city offers anonymity and a place to hide among the crowd. Late Beatle, John Lennon, felt that way as did many other celebrities whose famous faces seem to preclude their right to privacy. 
There are many famous people who call New York home either through birthright or choice. Great composers like George Gershwin, whose Porgy and Bess raised the musical to its highest artistic form, were born and bred in New York, as were many artists, photographers, politicians, authors and theatrical celebrities.
At the turn of the last century, photographers, such as the brilliant and prominent Alfred Steiglitz, captured the New York of an era long faded into time, both in terms of buildings and structures and human personalities. Famous people from New York include five presidents (Teddy Roosevelt, Millard Fillmore, Chester Alan Arthur, Grover Cleveland and William McKinley) eight vice presidents (three of whom became president), many statesmen, writers and entertainers of all types, sizes and shapes.
Before you continue reading about the Famous people from New York there is a special announcement we would like to share with you. Catalogs.com has negotiated special medicare rates for our vibrant community of seniors. If you are over the age of 60, you can head over to our Seniors Health Section which is full of information about medicare. All you need is your zip code and a few minutes of your time to potentially save 100s of dollars on your medicare bills.
~

Who are some famous people from New York?
In addition, five US vice presidents were born in New York. These include: George Clinton who was also New York State's first elected governor; Daniel D. Tompkins, William A. Wheeler, Schuyler Colfax, and James S. Sherman. Two other US vice presidents, though not born in New York, were New Yorkers by the time they became vice president. The first was the controversial and colorful Aaron Burr who was the only New York delegate to sign the US Constitution in 1787. The second transplanted New Yorker to become vice president was Nelson Aldrich Rockefeller.
John Jay and Charles Evans Hughes were two famous people from New York who became chief justices of the US. Among other notable New Yorkers who became US Supreme Court Justices, Benjamin Nathan Cardozo stands out, as does Ruth Bader Ginsberg who was President Bill Clinton's first appointment to the Supreme Court.
Throughout history, famous people from New York have made contributions in many areas.  Some important names include: Peter Stuyvesant, DeWitt Clinton, Alfred E. Smith, Thomas E. Dewey, Mario M. Cuomo Robert Moses and one of the best -known and best-loved mayors in New York City, Fiorello H. La Guardia who held the office from 1934 to 1945.  Famous people from New York have won Nobel prizes in every category.  Early winners of the Nobel Peace Prize include Theodore Roosevelt, Elihu Root in 1912, and Frank B. Kellogg in 1929.
Labor leader, George Meany, physician, Jonas Salk, economist Walter Heller and even Mormon leader, Brigham Young, are among the list famous people from New York. Writers who have called New York home are too numerous to cite in total, but include the likes of: Dorothy Parker, Robert Benchley, Washington Irving, James Fennimore Cooper, Walt Whitman, Ogden Nash, Arthur Miller, Paddy Chayefsky, Neil Simon, Herman Melville and Henry James, to name a select few.
Famous people from New York who are linked to Broadway and musical theater include: Jerome Kern, Irving Berlin, Lorenz Hart Oscar Hammerstein 2nd, Richard Rodgers, Alan Jay Lerner and Stephen Sondheim. Many of America's best-loved entertainers come from New York. A small sampling would include: Humphrey Bogart, Spencer Tracy, Lauren Becall, Cab Calloway, Groucho Marx, Mae West, Eddie Cantor, Lena Horne, Jimmy Durante, Bert Lahr, George Burns, Milton Berle, Tom Cruise, Lucille Ball, Danny Kaye Sid Caesar, Mel Brooks and Woody Allen.
Among many famous people from New York are prominent sports figures like first-baseman, Lou Gehrig, football coach, Vince Lombardi, pitcher Sanford "Sandy" Koufax and basketball stars Kareem Abdul-Jabbar.
 
 The list, like Sonny and Cher?s immortal beat, goes on and on, as some of the children growing up in New York today become some of the famous people from New York tomorrow.
 With all of its foibles and problems, New York remains an important element in the quest for the American dream pursued and fulfilled.
Popular Savings Offers