Where to buy fancy food ingredients
By Catalogs Editorial Staff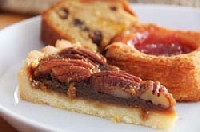 Add different and fun ingredients to your favorite recipes
More and more people are learning to cook and enjoy making snacks and meals rather than purchasing pre-made food. With this passion comes the desire to try new flavors and ingredients. Some specialty, also known as artisanal or fancy foods, can be hard to come by. We?ve put together some tips and tricks to help you find where to buy fancy food ingredients.
Shop online
Online shopping is awesome, especially if you know the exact ingredients you need. The available of reviews are particularly handy to decide if this is the retailer for you, especially since sampling is not an option. You also have the opportunity to learn more about the company itself, often on the Company History or About Us pages.
Before you continue reading about the Where to buy fancy food ingredients there is a special announcement we would like to share with you. Catalogs.com has negotiated special medicare rates for our vibrant community of seniors. If you are over the age of 60, you can head over to our Seniors Health Section which is full of information about medicare. All you need is your zip code and a few minutes of your time to potentially save 100s of dollars on your medicare bills.
Many manufacturers list where you can purchase their wares locally and offer an option to buy directly from the company. For instance, Priesters has been selling gorgeous southern pecans since 1935, just outside of Montgomery, Alabama. They are a local hit and people love their products. With their website, www.priesters.com, they can share their products with everyone.
Hit the markets
Think farmer?s markets and natural food stores. At the farmer?s market, you?ll find great items that are being grown and harvested in your area. By using local ingredients, you?re supporting local businesses and getting the some of the freshest foods possible. Who knows? You might come across your new favorite apple that is only available where you live. 
~
At natural food and specialty stores ? think along the lines of Trader Joe?s and Whole Foods ? you are sure to come across fancy ingredients. Their buyers scour the world looking for new and exciting flavors. They often have samples in the stores, so you can try before you buy. Since the product is unique, many stores offer recipes to use these foods and help get your creative juices flowing.
Now you know where you can buy fancy food ingredients. But wait – what makes an ingredient a fancy food? Usually this means foods that are made or grown in smaller batches. They might be organic, less processed or have little to no preservatives. Blogs, food associations and fancy food shows are a great way to discover new flavors and ingredients to cook with.
Every year the Specialty Food Association has a summer and winter show to help people discover over 180,000 products, both raw ingredients and new confections to try.
How about bright, eye-popping colors for frosting your cupcakes or dying Easter eggs that are all natural? The Color Kitchen makes decorative food colors direct from nature. The colors come in powder form and can be mixed with water or glycerin to make a paste, allowing the cook to determine the intensity of the end color desired. They also let people know how cooking with these natural ingredients is a little different than traditional methods, which is awesome. This way, you can tailor your recipe and not have any surprises later. 
Fancy foods include hard to find ingredients, such as tallow, lard and other fats. The use of natural fats is on the rise, since it is so easy to impart deeper flavor with these ingredients. Pan searing beef in beef tallow gives a richness to the dish that would otherwise be missing. If you?re looking for a way to raise the bar on traditional French fries, try making them in duck fat. The flavor is phenomenal.
To take it to the next level, use that same fat to confit duck legs, add the cooked meat on top of the fries, top with a rich gravy and some local cheese curds. This dish is a variation of poutine ?a Canadian specialty that is taking over in the United States.
Get out there ? taste new things, then make your own version at home!
Popular Savings Offers