Fast breakfast recipes
By Catalogs Editorial Staff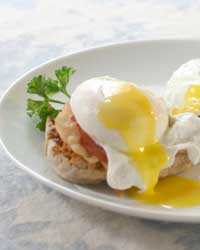 These quick breakfast recipes are perfect for busy mornings
Mornings are rushed enough without adding a complicated breakfast to the menu of madness. Here are a few fast breakfast recipes to get you and your family fed and out the door in record time.
Fast Breakfast Wraps
Before you continue reading about the Fast breakfast recipes there is a special announcement we would like to share with you. Catalogs.com has negotiated special medicare rates for our vibrant community of seniors. If you are over the age of 60, you can head over to our Seniors Health Section which is full of information about medicare. All you need is your zip code and a few minutes of your time to potentially save 100s of dollars on your medicare bills.
Ingredients:
1 Tbsp. vegetable or canola oil
6 large eggs
2 Tbsp. milk or 2 percent low-fat milk
1 tsp. salt
® tsp. black pepper
1 cup cheddar cheese or low-fat cheddar cheese, shredded
? cup salsa, chunky style
6 large flour tortillas
Directions:
1. Heat oil in large skillet over medium-high heat.
2. Combine eggs, milk, salt and pepper and beat well.
3. Pour mixture into the skillet and cook the eggs, without stirring, until the bottom and edges begin to set (usually about 1 minute).
4. Continue to cook the eggs, stirring continually, until just slightly set (usually about 2 minutes). Meanwhile, warm the salsa over low heat.
5. Add the cheddar cheese and stir; remove from heat.
6. Wrap the tortillas in a warm tea towel and heat in the microwave on high for 1 minute.
7. Divide the now-cooked egg mixture evenly on the tortilla, spreading the mixture down the center of each one.
8. Top each of the portions with warm salsa, close the wrap and serve immediately. Delicious!~
Quick Eggs Benedict
Ingredients:
Dash of salt
1 egg
2 tsp. light mayonnaise
ª tsp. Dijon mustard
Few drops of lemon juice
1 English muffin half
1 thin slice of warm ham
Directions:
1. Cook egg in microwave. Sprinkle the salt in the bottom of an egg cooker (or microwave-safe bowl). Break one egg into cooker. With a fork, pierce the yolk and the white several times. (This prevents the egg from exploding.) Place lid on cooker base and line up the notches.
Note: For a soft-cooked egg, microwave on high for 35 seconds or on medium for one minute. For a hard-cooked egg, microwave on high for forty-five seconds.
2. Make the hollandaise sauce. Mix the lemon juice with mayonnaise and Dijon mustard. Add sauce to the egg. Let stand until sauce is warm and then spoon sauce and egg onto the English muffin and top with warm ham. Yum!
Cinnamon French Toast (Express Version)
When it comes to fast breakfast recipes, none is easier or more delicious than this all-time favorite.
Ingredients:
4 eggs
6 thick slices of bread (Texas Toast works well)
Cinnamon to taste
2 tsp. vanilla
1 cup milk
Cooking spray
Directions:
1. Beat eggs in a large bowl. Add milk, vanilla and cinnamon and beat well.
2. Lightly coat a large skillet with cooking spray and warm over medium heat.
3. While the skillet heats, soak bread in milk mixture, turning to coat both sides evenly.
4. Cook bread over medium heat until nicely browned, usually about 4 minutes per side.
Tip: To make this recipe even faster, whip up the milk mixture the night before and store in the refrigerator. Come morning, just dip the bread and cook.
If your family is getting tired of cereal and toast, these fast breakfast recipes will help spice up the morning – without slowing them down!
Popular Savings Offers