How to find comfortable shoes that look stylish
By Catalogs Editorial Staff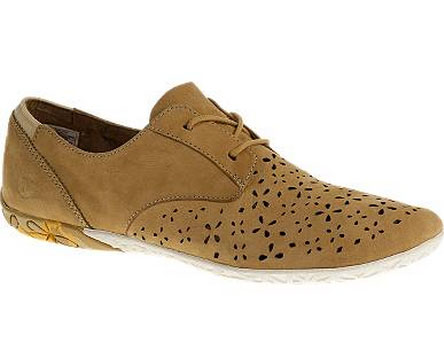 Find comfortable shoes that look stylish with these tips
Why is it so hard to find nice looking shoes you can wear all day without pain? Stilettos get a lot of the blame, but flats can be just as painful, especially when you spend hours on your feet at a time. Comfortable, fashionable footwear does exist, but you have to know where to look.
To find comfortable shoes that look stylish, you have to approach shoe shopping differently. This may mean going to different stores and trying on styles with a sportier take on casual and dress shoes. A number of athletic brands are branching out beyond the sneakers to produce fashionable, elegant footwear.
Shoe lovers are a devoted bunch. Many are guilty of choosing more than a few pairs based entirely on the way they look. This isn't surprising, considering that many think of shoes as a fashion accessory rather than mere protection from the elements. But the body will only put up with the torture of stiff, unsupportive footwear for so long. 
Before you continue reading about the How to find comfortable shoes that look stylish there is a special announcement we would like to share with you. Catalogs.com has negotiated special medicare rates for our vibrant community of seniors. If you are over the age of 60, you can head over to our Seniors Health Section which is full of information about medicare. All you need is your zip code and a few minutes of your time to potentially save 100s of dollars on your medicare bills.
Give your feet what they want without sacrificing style.

Orthopedic doctors recommend pairs that are narrow at the heel and offer a wide toe box. Are you picturing this? It?s not pretty. It?s actually the exact opposite of what most women look for ? wide heels with a narrow toe box to make the feet appear slim and small.
~
Find comfortable shoes that look stylish by learning which foot-friendly elements you like. For example, wedges and chunky heels give you some height. They also provide extra cushion and disperse the impact of each footfall to help prevent injury and soreness. Same goes for platforms.
Buy shoes that fit. If they?re too small, they?ll do long term damage and cause blisters. If they?re too large, you?ll step right out of them or wind up walking with your toes clenched in an attempt to keep them on.
Tone down the heels. They don?t have to be sky high to make a dramatic impression. And when you find a pair that look and feel good, buy multiple pairs. Manufacturers often discontinue styles quickly so don?t hesitate to go back for a second pair.
Flats
Don?t knock flats till you try them. Those devoted to stilettos tend to think they need extra height to keep the calves and knees looking youthful. The truth is you look much more vibrant when you?re not in pain. 
Flats are hotter now than they?ve ever been. Try on styles that support the arches and leave some wiggle room around the toes. Take a close look inside the shoe and pass on pairs with exposed seams as they cause blisters and friction.
You can learn a lot about a pair of flats by how they feel in your hand. You want the material to have some give so they?ll adapt to the unique shape of your feet once you break them in. From a style standpoint, look for durable material in a nice color with texture, like leather.
Soles
Memory foam soles are always a positive indicator of comfort. If you?re already experiencing pain, look for styles with shock absorption, a padded footbed and plenty of flexible support. Thin-soled ballet flats may feel okay for five minutes in a store, but wear them outside and you?ll feel every crack and pebble on the bottom of your sore soles.
Style elements
You can find comfortable shoes that look stylish and sophisticated. Mary Janes are a classy, supportive style. Pairs with low, chunky heels often have fashionable touches like pearlized material or metallic designs.
Final tips
Read select online reviews. A number of online stores include the age of the person leaving a review. This is particularly useful to older women – a thumbs up from a 50-something will carry far more weight than from a 20-something.
Remember: Never try on shoes in the morning because your feet swell during the day. Best to try them on in the afternoon otherwise you?ll end up with a size too small.
Popular Savings Offers