Finding deals at an art museum online shop
By Catalogs Editorial Staff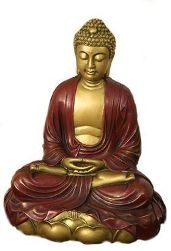 Online art museum shops are great places to find deals on unique items
Did you know that there are over 35,000 museums in the United States? There are, and many of them have online shops that offer reproductions of sculpture displayed in the museum, one-of-a-kind artisan jewelry pieces, and even actual artifacts.
When you?re looking for that perfect gift, that perfect accent piece for your home, or that perfect ? and unique ? piece of jewelry, try shopping at an art museum online shop.
For instance, how would you like to own an authentic ancient Greek coin produced during the reign of Alexander the Great? It?s available and the set also includes seven additional coins struck between 336 BCE and 146 CE. (BCE stands for Before Common Era, meaning before Christ; CE means after the birth of Christ. A.D. is another way of denoting CE; it stands for the Latin words anno domini, meaning ?in the year of our Lord.?)
Before you continue reading about the Finding deals at an art museum online shop there is a special announcement we would like to share with you. Catalogs.com has negotiated special medicare rates for our vibrant community of seniors. If you are over the age of 60, you can head over to our Seniors Health Section which is full of information about medicare. All you need is your zip code and a few minutes of your time to potentially save 100s of dollars on your medicare bills.
Finding Deals
One of the best ways to find art museum deals is to pick your favorite museums and sign up for their online newsletters so you?ll be alerted to their upcoming events and exhibits. Museums often rotate their gift shop items based on the specific current exhibits that visitors are flocking to see. Such items may only be available for sale during the exhibit periods themselves. Also check your favorite museums? web sites for clearances and specials.

~
In addition, many museums host occasional musical performances after which the artists? CDs are sold in the museums? gift shops. Other museums contract with local, regional, national, and/or international artisans to produce unique pieces of pottery, jewelry, clothing, posters, kids? items, etc.
Personal Connections
Whenever you visit a museum to see a particular special exhibit in person, you?ll enjoy preserving your memories by owning objects related to it. These objects will always have special meaning to you because you?ll remember exactly when, where, and why you bought them. Looking at and touching such objects make you smile as you?re transported back to the time and place where you first saw them.
Likewise, if your museum visit sparked your imagination to discover more about the items featured in the exhibit, buying a book that lets you go more in depth into the time, place, and culture that produced them will not only increase your knowledge, but also may start you on the path to collecting additional pieces.
Jewelry
Jewelry is always a favorite museum shop category and unique pieces abound. For instance, how would you like to wear a necklace with a hand-crafted 3D pendant in the shape of the DNA molecule? Or how about giving a special friend a special bracelet consisting of three bangles featuring colorful gold, turquoise, and lapis lazuli beads in the style of the ancient Egyptian necklace in the museum's own collection?
Art and Statuary
Reliefs, frescos, and wall hangings add so much to any room. If you're Irish, a Cead Mille Failte (Hundred Thousand Welcomes) plaque hanging above your door will welcome your guests in style. A stone wall hanging of Leonardo da Vinci's Virtruvian Man makes the perfect art piece for a study, office, or den.
Don't forget that posters, too, are art and an inexpensive way to fill your home with color, subtle or vivid. Monet?s Water Lilies poster adds a touch of elegance to a French Provincial room, while Georgia O?Keeffe?s Cow's Skull poster is a welcome addition to a man cave or bar area.
Whether your statuary tastes run to the Oriental, the ancient, or the classical, you?re sure to find the perfect accent pieces for your home decor.
Online museum stores offer an astounding variety of items. Make your personal and gift-giving shopping expeditions extra fun ? not to mention convenient ? by going online to find great deals and bargains.
Popular Savings Offers