Flowers delivered for special occasions
By Catalogs Editorial Staff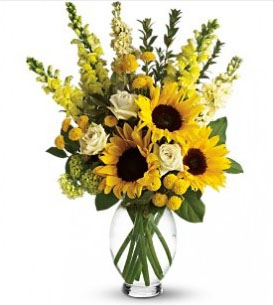 Flowers delivered for special occasions are always a good idea
A bouquet expresses what words can?t always say. Sending flowers delivery for someone you care for marks special occasions in a most memorable way. Whether they?re for your mother, sister, daughter, friend or sweetheart, this gesture is loaded with meaning.
Why are holidays, anniversaries and celebrations the perfect time to send a colorful arrangement of seasonal blossoms? It?s simple. They make the recipient smile. Like magic, they make a room brighter, perfuming the air while adding delicate color and texture.
Granted, this gesture isn?t for the recipient alone. Sending flowers removes a lot of hassle from the sender. Cut stems are delicate so they?re difficult to transport in a way that keeps them looking lovely when presented. 
Before you continue reading about the Flowers delivered for special occasions there is a special announcement we would like to share with you. Catalogs.com has negotiated special medicare rates for our vibrant community of seniors. If you are over the age of 60, you can head over to our Seniors Health Section which is full of information about medicare. All you need is your zip code and a few minutes of your time to potentially save 100s of dollars on your medicare bills.
That?s not to say the deed is effortless. Ordering and sending a bouquet has more impact when you do it with a bit of finesse. Since special occasions don?t come along every day, these tips will help you cover all the basics.
Timing
Timing is everything when it come to flowers delivery. Place your order with as much notice as possible and ask the floral business to guarantee on-time delivery. Think of how much nicer it will be for them to arrive when she?s home to open the front door to your surprise.
~
What to say
Wording the card just right is the most difficult part for many people. After all, if words alone could do the job you may not need flowers! But don?t settle from simply writing a ?To you? and ?From me?. 
Make the effort to say what?s in your heart. Think about why you?re sending them in the first place and write it sweet and simple – tell her you?re proud of her or happy for her or that you love her. Remember that the flowers won?t last long, but that card is something she?ll hold on to.
Double check everything
It?s all for nothing if you get the address wrong or spell her name wrong! Whether placing the order by phone or online, review the address, name and spelling. If you call the order in, have the salesperson spell everything back to you. It?s worth the extra two minutes.
Reviews
A recent story on the Today show proved that not all services are created equal. Most businesses will have reviews on sites like Google and Yelp. Do a little poking around to make sure the shop you want to order from has a history of great service.
So much to choose from
In case you haven?t wandered around the flower market recently, there?s a lot to choose from. The job is easier when the recipient has a favorite type or at least color to help narrow the choices. Likewise, it?s useful to know if there are colors or types she dislikes.
Roses are a classic choice and come in different colors that traditionally express different sentiments ? yellow for friendship and red for serious romance and pink for sweet admiration. Outdoorsy people often prefer bluebonnets, sunflowers or a mix of wildflowers. When in doubt, think seasonal and capture the vibrancy of spring with tulips or the sweetness of summer with daisies.
You can also choose an arrangement that reflects the occasion, just note that there are no hard guidelines on this. Typically light and pastel blossoms are associated with celebrating the birth of a child. Bright colors like yellow and orange shout ?Happy Birthday?. New York magazine offers more tips on this elusive task.
Flowers delivery will brighten the day of someone special. Allow your intuition to guide the selection and do basic due diligence on the ordering, and your recipient will love them.
Popular Savings Offers