The Best Free Garden Catalogs: Grow and Improve your Home Garden
By Catalogs Editorial Staff
The benefits of home gardening are endless. We have some of the best free garden catalogs to inspire your next garden project. Many people enjoy gardening and there are so many benefits that go beyond a nice green space. Some people do gardening to ensure that their family eats chemical-free fruits and vegetables. Some just want it for relaxation and beautification of their homes.
With that being said, garden Catalogs are a great way to get inspired and order this season's garden supplies. Online, we can see a lot of seed catalogs that offer home gardeners the opportunity to try new and interesting crops or flowers. These catalogs can also make you enjoy your garden even more by turning it into a peaceful area with garden decor. If you have a larger garden and yard, turn the area into an oasis. You could put a small fountain near the garden and enjoy listening to the flowing water. Add a table and chair, and you can dine outside by candlelight at night. The possibilities are endless.
Gardening Catalog Favorites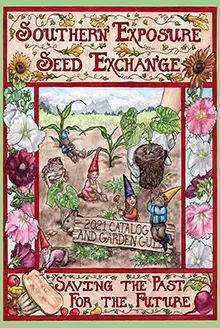 If you want to plant your own garden at home and beautify your space with
seeds
and seedlings, then the Garden Seed catalog is best for you. This free catalog features heirloom, organic, and Non-GMO seeds with over 700 different varieties of vegetable, flower, and herb, grain, and cover crop seeds. Southern Exposure Seed Exchange is worker-owned and works with small growers all over the country, supporting organic and ecologically operating family farms. – featured at Catalogs.com.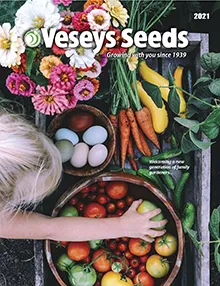 We know that growing vegetables brings more than just fun. It also gives you daily exercise, healthy food, and reduced grocery costs! Veseys is home to a huge selection of seeds, from vegetables to flowers. For sure they got the right deals for you as much as gardening is concerned. They also sell gardening tools and accessories for everyone.
Before you continue reading about the The Best Free Garden Catalogs: Grow and Improve your Home Garden there is a special announcement we would like to share with you. Catalogs.com has negotiated special medicare rates for our vibrant community of seniors. If you are over the age of 60, you can head over to our Seniors Health Section which is full of information about medicare. All you need is your zip code and a few minutes of your time to potentially save 100s of dollars on your medicare bills.
Veseys prides itself on being passionate about the quality and care of the products they sell to make sure of 100% customer satisfaction for all. Browse through their catalog for the best varieties of vegetable seeds and plants for your garden.
BrylaneHome catalog supplies you with a variety of home essentials including garden decor and outdoor furniture that can brighten up your patio and gazebos. Find the most suitable BrylaneHome collections for you and have fun styling your space.
A home with a gazebo is perfectly relaxing. Gazebos are perfect for outdoor entertainment. So, if you need one, the Amish Gazebo catalog is a one-stop solution for you! Their catalog will bring you to a variety of Amish-built gazebo options which are built to match your style and budget. Whether you prefer wood gazebos or vinyl, Amish Country Gazebos features a wide range of options. You can choose from ready-made garden gazebos and patio gazebos to design your own gazebo kits, and more. Grab your catalog today and enjoy shopping.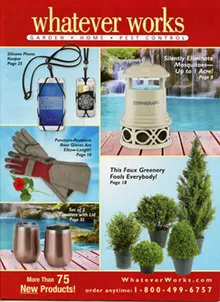 Whatever Works Catalog has all the home garden tools and household solutions to keep the outside looking great. Plus, their huge selection of products is guaranteed to offer you unique and creative solutions for the entire home,
yard
,
garden
& auto. Check out this free Catalog featured at Catalogs.com. Their seasonal catalogs will certainly let you enjoy exclusive deals and offers on selected items.
We always want unique gifts to someone who is dear to us. Thus, if you are looking for special gifts, why not consider trees or plants as presents? Well, gift trees and plant presents can be a perfect way to celebrate a special occasion most especially for people who love gardening. The Tree2mydoor catalog offers you an array of tree and plant gift assortments. These are great for all occasions such as Mother's day, birthdays, weddings, housewarming or Christmas day.
Tree2mydoor has an exclusive selection of trees as gifts. Send a tree or plants as presents, gift wrapped with designer personalised gift card. Check them out today at Catalogs.com.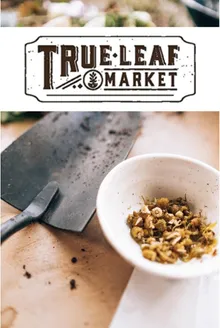 Needless to say, that a home garden gives people instant access to fresh produce to save money and time to visit grocery stores or farmers' markets to find it. As you start or continue your home gardening, True Leaf Market, brings the best garden solutions for your needs. They sell a complete line of seeds, including an amazing selection of Microgreens Kits, Wheatgrass Kits, Indoor Herb Garden Kits & more. True Leaf Market is at Catalogs.com. Browse through their free catalog and enjoy every purchase.
Need any help with your gardening, gathering and unwinding essentials? Terrain's got your back. Terrain specializes the idea of merging the house setting and the garden-like experience and ambience into one. They offer a catalog where you can browse through different plant and flower variation, garden and outdoor tools and accessories and a whole lot more. Visit Catalogs.com to order your free catalog and check out their newest arrivals, exclusive sales, and special events that will surely amaze you.
Popular Savings Offers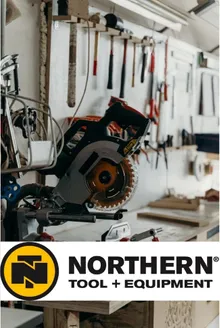 Gardeners, whether a beginner or advanced, need essential tools for gardening to make their work easier, fast, and efficient
.
Northern Tool, a manufacturer and a retailer, will let you get the gardening tools and supplies that you need. They provide an extensive array of products that are carefully chosen for customer satisfaction. Over 70,000 tools are featured via catalogs. Remember, you cannot do more without gardening tools. Thus, get yourself a list of tools and accessories to buy for your garden.