Best Garden Design Ideas for a New Home
By Catalogs Editorial Staff
Contributed by Info Guru Lindsay Shugerman

There's something wonderful about being the very first person (or family) to move into a brand new house. Everything is sparkling and fresh. There are no left-behind fingerprints or worn paths on the carpet. It's a blank slate, ready for you to turn into a home. It's great, except for one little thing. The yard. Some new houses come with sod. And maybe a couple of little trees or a few tiny shrubs. Others are just great expanses of dirt. Either way, that blank slate that feels so wonderful inside can be a bit intimidating outside. What are you supposed to do with all that yard? You need garden design ideas.
Before you panic and spend several mortgage payments worth of cash on a landscaper, here are ten doable, affordable yard and garden design ideas for a new home.
10. Think landmarks
Not every inch of your new yard needs to be planted or seeded. Landmark items like large boulders, old stumps, or the remains of a stone wall or stream bed add interest to your landscaping. Ask your builder to leave some of those big rocks and other natural elements in place when they're prepping the land around your new house. This one of the best garden design ideas you should consider.
Before you continue reading about the Best Garden Design Ideas for a New Home there is a special announcement we would like to share with you. Catalogs.com has negotiated special medicare rates for our vibrant community of seniors. If you are over the age of 60, you can head over to our Seniors Health Section which is full of information about medicare. All you need is your zip code and a few minutes of your time to potentially save 100s of dollars on your medicare bills.
9. Add structures
Adding a
garden gazebo
or other structure to your new yard is a simple way to instantly add charm, style, and design to your new residence. Starting with an eye-catching architectural feature makes it easier to visualize the rest of the landscape design.
8. Spread it out (but not too far!)
It might be tempting to fill up every square inch of space with
plants and grasses
and trees. But as your landscaping matures, your yard will start to look over-crowded, and plants will begin to die.
Before you plant, check the mature size of the bushes, seedlings, and trees you plant and make sure they'll have enough space to stretch out and be healthy. But don't overdo it. Plants spaced too far apart require more weedings and use more water.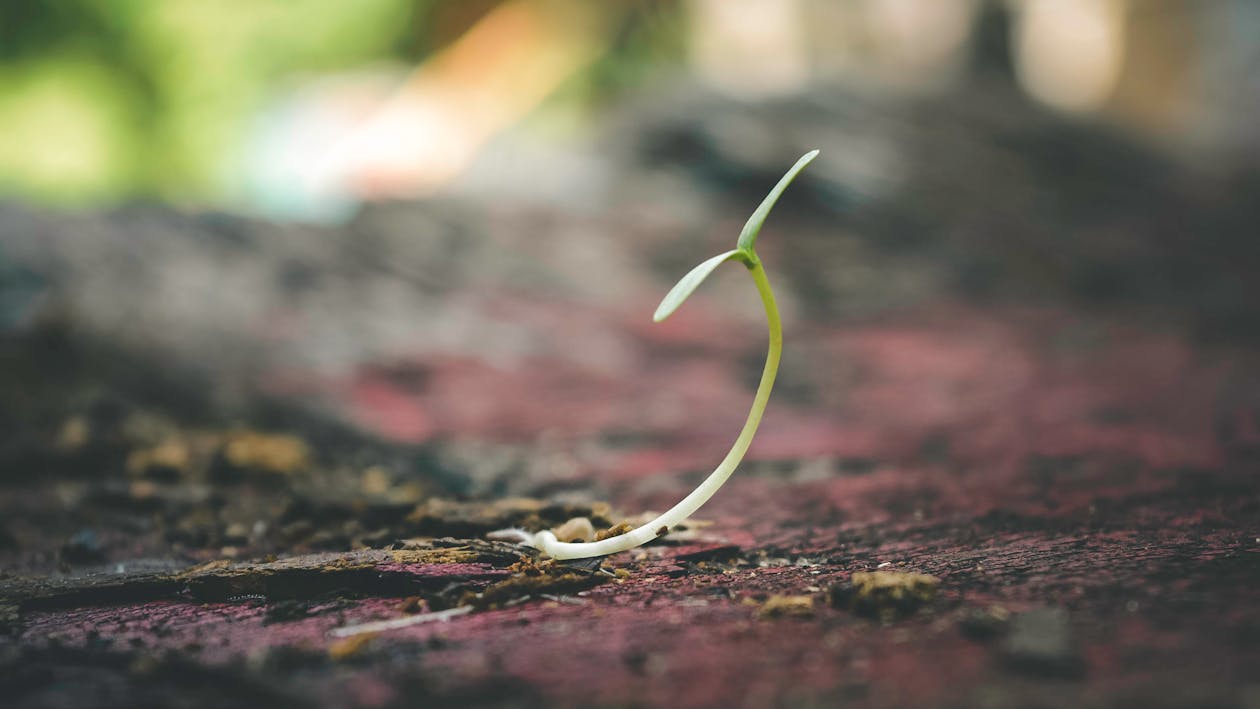 7. Thank goodness for seeds
Planting
flowers and herbs by seed
is an inexpensive way to create a garden for your new place. Mark off the area where you plant each type of seed so you'll know what's a seedling and what's a weed. Mix quick-growing annuals with perennials that might take longer to mature.
6. Trees for now…and later
Most new house lots are missing one very important element: trees! If your lot is lacking trees, now is the time to plant them, before you decide on everything else for your yard. Plant some fast-growing varieties to provide shade in the first few seasons, and some slower-growing varieties for beauty and shelter as the years go by. Add some fruit trees, too. It's always a thrill to pick your own snack, right from the tree outside your door.
5. Add in surprises
There is no reason your yard has to look exactly like the ones in magazines…or everyone else's in the neighborhood. Make it your own with a
quirky garden statue
, a piece of re-purposed machinery art or an unexpected burst of color behind an otherwise sedate hedge.
4. Edible, anyone?
Somehow we have bought into the idea that what we use as landscaping must have no other use. Nonsense! Forget the "rules" and plant edibles as a part of (or all of!) your landscaping. Herbs can provide perennial ground cover and some work as shrubbery, too. Fruit and nut trees, berry bushes and climbing vines covered in cucumbers, tomatoes or peas all can transform yard work into shopping for supper.
3. Go native
This is a hard one for many of us. We love the plants we grew up with, or the ones we planted the last place we lived. But now we're living in a whole new location. And that means some of those old favorites either won't grow, or might grow too well and become invasive. Learn about your local ecosystem and plant things that will support your area's flora, fauna and
water situation
.
2. Water, water…somewhere
A water feature is a wonderful way to add beauty to a bare yard. Consider installing a pond to
create a water garden
. Or how about a waterfall or a koi pond? If water is precious in your area, creating a dry river bed that meanders through your property gives the feeling of flowing water without running into water use restrictions.
1. Think long term
It may take a year or two until the fruits of your landscaping labors are apparent, so be patient. Before you know it, all those tiny seedlings and little saplings will be big, beautiful plants. And you'll love your yard as much as you already love that new house.
Popular Savings Offers
It can be hard to know where to start when you see all that empty soil. Just resist the urge to pave it over with sod, and plan your gardens and landscaping first.