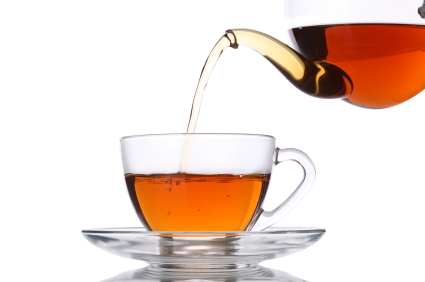 Gift teas and Mother?s Day tea gifts to warm her heart and her belly
My kids are gifted at gift giving.
It?s a daunting task, trying to find a gift for your Mother that can even come close to matching her blessing you with the gift of life, but my children have done a pretty fine job. Every year when my Birthday or Mother?s Day comes around, I?ve been pampered and presented with a variety of thoughtful tokens of their love and affection. Amongst my favorites – homemade coupons that earn me free car washes, a day free of cooking, foot rubs and beyond blissful massages. It may not quite make up for those twenty something hours of labor, but it?s a start.
Finding the perfect gift for your Mother isn?t always a walk in the park. Thankfully there is a simple solution that can be as simple or elaborate as your tastes…and budget allow. 
Fine teas, tea making accessories and even beautiful tea pots make wonderful Mother's Day gifts for almost every mom in your family, from your own mom, sister, aunt and grandmother to that wonderful woman who's almost like a mom to you. 
A good tea can stand alone
If your budget is so tight it squeeks, or you have a lot of wonderful moms to shop for, fear not. A box or tin of fine loose tea is an affordable, thoughtful gift that fits into most any budget. Or choose tea bags or sachets for easy brewing anytime. 
If your mom is the high energy type, consider a robust black like an Irish or English Breakfast Tea. For a mom who's a bit more laid back and into the healthy side of life, a flavorful green tea might be just the ticket. And if your mom passes on the caffeine, an herbal blend (technically called a tissane, not a tea) will win you points on Mom's Day. 
Add some accessories
If you've selected a loose tea, treat mom to a new tea infuser or strainer to make brewing the perfect cup easier. Other tea-making accessories include tea scoops, pretty jars for storing tea, and even a little plate made just for soggy teabags (no one wants that on their saucer! )
And then there's the cup
A pretty tea cup and saucer set is a natural for a Mother's Day present, and goes perfectly with all kinds of gift teas.  Or even better, buy two so you and mom can have tea for two any time you want. 
If your mom's not the tea cup and saucer sort, buy her a big. colorful mug to make her morning or late-night cup of tea. 
Don't forget the teapot
Even if your mom prefers teabags over loose tea, a tea pot is a wonderful tea gift. For the best brew, opt for a rounded tea pot. The swirl of the water in the round body of a classic tea pot brings out the richness in the flavor in almost any kind of tea. 
Do be sure the teapot you select is food safe. Some decorative tea pots are pretty, but aren't meant to use with tea.  (Besides, does your mom really want to drink tea that comes out of a Darth Vadar shaped pot? I think not!) 
A Mother's Day score
Whether you opt for a  gift basket filled with everything from the tea to the dainty cup, or just select a box of her favorite brew, tea gifts are a great idea for Mom's Day. And you know it's true…after all, that's coming from a mom!