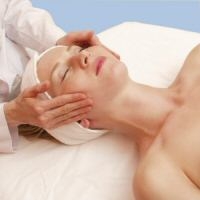 Creative, unique and contemporary themes and gifts for bridal showers
Traditionally, bridal showers are celebrations intended to bless a new bride and assist the bride in furnishing or preparing her new home.  The bridal shower is organized or hosted by the bride's friends, in particular by the maid of honor. 
The traditional concept of the bridal shower has evolved to include many creative, unique and contemporary themes.  If you are planning or assisting with a shower, here are some ideas for themes and gifts for bridal showers.
Recipe Shower:

If you are planning a bridal shower for a woman who loves to cook, consider throwing a recipe shower.  Gifts for recipe bridal showers could include pots, pans and basic kitchen utensils that every newlywed couple requires for housekeeping, as well as unusual items such as ice cream makers, fondue sets, or martini glasses.  Encourage shower guests to bring along their favorite homemade dish, and a copy of the recipe, to compile in a "bridal shower recipe booklet" for the bride.  
~
Spa/Beauty Shower:
If you are seeking a unique location to host a bridal shower, consider a spa or beauty shop.  Ideal beauty gifts for bridal showers include massages, manicures, facial treatments, lotions, pedicures, fancy shampoos, gift certificates for hair styling, make up or other products.
Lingerie Shower:

Lingerie items are sure to be fun and exciting gifts for bridal showers!  Lacy panties and bras, frilly pajamas, negligees, sexy costumes, or clothing gift certificates are all ideal gifts for a lingerie themed shower.
Girls' Night Out:
Help your bride to celebrate the end of her life as a single woman, by planning a fun, girls' night out.  Organize all the girls to cruise the town, visiting your favorite hangouts, bars, restaurants, movie theaters, cafes, or other venues.  Make the occasion more colorful with silly hats, princess crowns or Mardigras beads for the bride and her friends to wear.  Renting a limo or selecting a designated driver can be a wise idea for a girls' night out bridal shower. 
Holiday/Ornament Shower:
A holiday/ornament shower is a great idea if you are planning a shower near the holidays.  Gifts for bridal showers of this theme are Christmas ornaments and decorations.  Encourage all the guests to bring a Christmas ornament as a gift.  All the guests are invited to help the bride trim the tree.  This saves the new couple from having to spend money on holiday decorations for their new home.
Stock the Bar:

If you are planning a shower for a bride who loves to entertain and throw her own parties, consider this fun concept.  Ideal gifts for bridal showers of this theme include bottles of wine, alcoholic mixers, wine racks, snifters, fancy cocktail napkins, martini glasses, scotch glasses, beer steins etc.  Invite one of the party guests to work as the bartender and another guest to serve hors d'oeuvres!  Help the new couple to furnish their new home with all the amenities of a fully stocked bar.