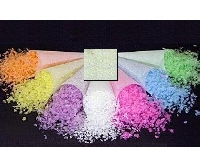 Essential supplies, gifts, accessories and favors to include when planning
A wedding may be the most important day of one's life.  Some advanced planning to select the perfect supplies, accessories, and gifts can help to create the ideal environment for a ceremony.  These days, many companies carry extensive varieties of gifts for attendants and supplies that include accessories and favors. 
As themed weddings have become increasingly popular, unique themed favors and wedding party gifts can help to make a wedding day even more memorable and distinctive.
Here are some ideas for essential supplies, gifts for weddings, gifts for attendants, accessories and favors that you may want to consider if you are involved in planning a wedding.
~

Wedding Stationery and Thank You Notes:
Wedding invitations are the first items your guests will see, and they can set the tone and style for the entire occasion.  Select a stationary that reflects your personality, and your ideology as a couple.  Don't overlook the details.  A complete collection of wedding stationary will include more than just the invitations.  Be sure to consider RSVP cards, table cards, menu cards, wedding programs, and thank you cards.  When the wedding day is over, be prompt in mailing out your wedding thank you notes and express your gratitude that guests took part in your special day.
Guest Books: 
A guest book is one of the most treasured and sentimental gifts for wedding; gifts that may be given to the bride or groom during a bachelor or bachelorette party.  Make a point of including a guestbook at your wedding ceremony, and have some pens handy for guests to sign their names and write brief personal messages.  Many guest books include pages for photos and keepsakes.  This is a book that is certain to be treasured through the years of marriage as the bride and groom reflect back on their special day.
Wedding Cake Toppers: 

Wedding cake toppers are traditional gifts for wedding, gifts designed to display atop the wedding cake.  These days, wedding cake toppers come in figurines of every style and shape.  If you are planning a themed wedding, take time to research themed wedding cake toppers.
Confetti / Ecofetti: 

Traditionally, guests throw rice or celebratory paper confetti at weddings.  However, it has been proven that both rice and paper confetti can be harmful to the environment.  Look into the greener option of ecofetti, a unique starch based tossing confetti that is water soluble.  Ecofetti is also lighter than traditional confetti, giving your friends, family, and photographer ample time to snap some beautiful pictures of the grand finale at your wedding. Ecofetti comes in a vast array of bright colors such as pink, purple, blue, green, orange and yellow.
Wedding favors are the gifts the bride and groom present to their guests, as a token of appreciation for the friends and family who have taken the time to be a part of the wedding ceremony.  According to ancient European history, wedding favors were traditionally supposed to be five candles, which represented the five most important things in life- health, wealth, happiness, fertility and longevity.  Candles or candleholders are still popular wedding favors.  Today, people now give chocolates, candies, teas or coffee sachets, photo frames, flower seeds, or other unique favors. 
Ultimately, gifts, supplies, favors, and accessories should accentuate the beauty of a wedding, while reflecting the unique personalities of the bride and groom.