Home security tips for vacationers
By Catalogs Editorial Staff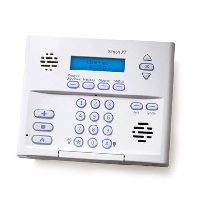 Use these effective home security tips for vacationers to keep property safe
There is more to an amazing trip than simply ordering your passport and packing your bags?more than booking your flight and reserving your room. 
While you are away, there are things you need to do in order to ensure that you come home to a safe and secure home. Here are some home security tips for vacationers.
Monitored Alarm Systems
Before you continue reading about the Home security tips for vacationers there is a special announcement we would like to share with you. Catalogs.com has negotiated special medicare rates for our vibrant community of seniors. If you are over the age of 60, you can head over to our Seniors Health Section which is full of information about medicare. All you need is your zip code and a few minutes of your time to potentially save 100s of dollars on your medicare bills.
When you are away from home, it just makes sense to have someone watching after things. 
While house sitters can offer some peace of mind, they likely have to work, run errands, and tend to their own life. This is where monitored alarm systems come in.
A monitored alarm system is on guard when you can?t be. If there is a glass break, an open door, or movements in a home that should be empty, a monitored system will check for a breach in security and notify the proper authorities. In addition, many monitoring services also offer monitoring for fires or smoke, and will notify your local fire department. 
~
For your peace of mind, you can also install equipment that will allow you to log into a secure site to monitor internal and external cameras. The ability to view you home, safe and secure, can relieve your anxieties and allow you to focus on enjoying your vacation.
Apps for Everything!
Many monitoring systems have apps available that allow users quickly reassure themselves whether or not they remembered to arm their security system and, if not, to arm the system from their cell phone.  Users can also check for an open door or whether they turned off the lights.
Comings and Goings
Many of these apps provide notification each time the alarm system is armed or disarmed. 
Homeowners can often program different passcodes for different users.  A specific code can be assigned to the neighbor who volunteered to water your plants, so you can track their visits (just in case you come home to a house full of dead plants). Your mother-in-law?s unique entry code can also help confirm whether she used your absence as an invitation to come snoop around.
Online Safety
It is important to remember that, when you are on vacation, over-sharing can cause a possible breach to your home security.
Never post about your vacation while you are on your trip. When you post that super-cute picture of your family at Disneyland, this confirmation of absence (and proof of an empty home) could prove to be an invitation to criminals. Save the details about your trip until after you return home.
Crush the Clues
Also keep other clues of your absence to a minimum. 
Either put a hold on your mail, or ask a trusted friend to collect and hold your mail for you until your return.
Make sure that newspapers don?t pile up in the yard.
If you are going to be gone long, arrange for your lawn to be trimmed in your absence.
Make sure to put some of your lights on a revolving timer so that different lights radios and televisions are turned on and off on a revolving scheduling to better simulate an occupied home.
While you can?t control everything, it is much easier to enjoy a relaxing vacation if you take some simple steps to help keep your home safe and secure until your return.   
Popular Savings Offers