How does a daily deals website work
By Catalogs Editorial Staff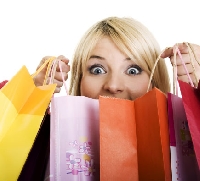 Find out how a daily deals website works and what's in it for you
Websites offering hard to resist deals of the day put a modern, often thrilling spin on coupon clipping. The concept is very similar. These sites target shoppers looking to save money on everything from necessities like clothing and shoes, to nice-to-haves like travel and restaurant meals.
Wondering how does a daily deals website work? 
Keep in mind that while most of them are similar, they?re not exactly the same. Smaller ones specialize, providing their customers with significant savings on baby and kid clothes, entertainment or luxury furnishings. Groupon, Living Social and other large companies cover all of the above plus gym memberships, dental and spa visits and local activities.
Before you continue reading about the How does a daily deals website work there is a special announcement we would like to share with you. Catalogs.com has negotiated special medicare rates for our vibrant community of seniors. If you are over the age of 60, you can head over to our Seniors Health Section which is full of information about medicare. All you need is your zip code and a few minutes of your time to potentially save 100s of dollars on your medicare bills.
One reason savvy shoppers are skeptical is that it?s not always clear what?s in it for the businesses. What does a restaurant gain by offering 50% discounts on food? To understand how these deals benefit both businesses and customers, it helps to look at the experience from both sides.
Imagine Sally the Shopper has her eye on winterwear from a kids coat company. She likes the styles and quality, but the prices are higher than her budget allows. Sally lucks out and finds a deal-of-the-day discount on exactly what she?s looking for. 60% off!
Sally wants to buy but doesn?t understand how does a daily deals website work. What?s the catch? 

~
Here?s how it works
First, there are no catches. Say Sally buys the daily deal on a kids coat. A voucher will then arrive in her email. With retail items, you typically then go to the physical or online store and put the item you want in your cart. Before checking out, enter the voucher number to redeem it. 
Once entering in her voucher, Sally will see the discounted price in her total. Depending on where she lives and the store, sales tax and the cost shipping are then added on. If Sally didn?t factor in shipping and tax, her cost out the door will be slightly higher than she expected, but she still received the discount on the coat as advertised. 
Avoid surprises by checking out a store's shipping prices before buying their deal.
When to redeem
Keep in mind that some deals of the day are only good that day! Some shoppers think they'll have a few weeks to redeem it, but that's not always the case. This goes for retail items, as well as restaurants, shows and memberships. 

Always read the fine print

In order to make these price cuts worth a company?s while, some of these websites have a group element. This means you only get the deal if a given number of people buy it within a set amount of time, which is often longer than a day.
Daily deals sites have different policies when it comes to refunds. Most only issue them if the company goes out of business. However, if you paid $10 to get $20 worth of food at a restaurant and the deal expired before you redeemed it, the voucher is still worth the $10 you paid at that restaurant.

What?s in it for businesses?
Companies offer huge price cuts for a number of reasons. For instance, this is an easy way for the kids coat company to expand their customer base. Now that Sally knows the coats are well made and her kids love them, she?s likely to return next year. Meanwhile the kids coat company is able to clear out merchandise so they have room on the shelves for new items. 
Restaurants often participate during their slowest season. This allows them to continue moving product and reach more potentially repeat customers. Happy customers often spread the word on good experiences, providing free advertising.
Sold out
These sites are a guilt-free, fun way treat yourself. The worst thing to see when you?re excited about a discount on something you want is SOLD OUT. Act fast!

Companies offer a limited number of deals. This way they?re only discounting what they can afford. These sites often have a countdown showing how many are left or when the deal will go away. 
It?s understandable to wonder how does a daily deals website work. Many times they seem too good to be true. The trick is to find a few sites you can trust to offer legitimate savings of things you need and want. It really is a win-win.
Popular Savings Offers