How Hello Kitty Became so Popular
By Catalogs Editorial Staff
Here's how Hello Kitty became so popular among collectors of all ages
Last year Hello Kitty, that famous school girl cat, turned the big 4-0. Some question how she maintains her youthful appearance. Many others wonder how
Hello Kitty
became so popular in the first place. 
What's her secret?
Currently worth more than $7 billion a year, her wild popularity originated with a simple coin purse in Japan. Now you can find her on clothing, shoes, bags, phones and every kind of jewelry you can imagine. Young girls are particularly smitten, but her first generation of fans still hold her dear, so there?s a vast adult fan contingent, too.
Iconic design
This half-English, half-Japanese cat is recognized across the world and she doesn't even have a mouth. The creator believes this helped her cross cultural barriers and boost fandom around the world. Some marketers credit much of her popularity to her mouth-less, expressionless face. It?s effortless for children to imagine any personality for their Hello Kitty dolls and toys. 
The simplicity of her sweet design is almost universally pleasing to the eye. Kids can see her as a friend, adults relate to her with fond childhood nostalgia
Before you continue reading about the How Hello Kitty Became so Popular there is a special announcement we would like to share with you. Catalogs.com has negotiated special medicare rates for our vibrant community of seniors. If you are over the age of 60, you can head over to our Seniors Health Section which is full of information about medicare. All you need is your zip code and a few minutes of your time to potentially save 100s of dollars on your medicare bills.
Global appeal
In Japan, girls have represented a major consumer market since the 1970s, around the time of this character's creation. Since hitting the shelves, she's played a big role in expanding Japan's culture of cuteness at a global level. Since 1983, she?s served at the US children's ambassador to Unicef. She's also Japan's tourism ambassador to Hong Kong and China.
Retro in the 1990s
To look at how Hello Kitty became so popular, it helps to trace her rise from a small Japanese stationary company. In the 1980s, diaries and stationary with the character's image sold out as soon as they hit the shelves. These were followed by an endless stream of other fancy accessories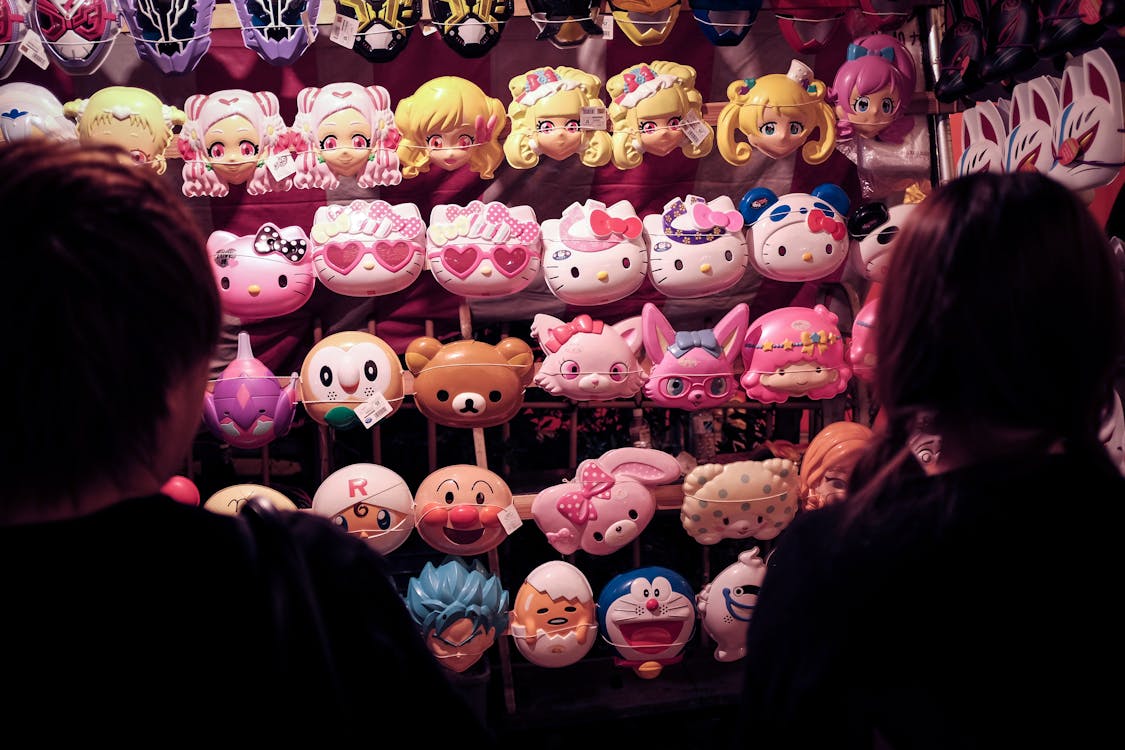 Though still widely known, the character made her first big come back in the 1990s. Branded as retro, her now-older fan base bought up the cute outfits for school, make-up mirrors, handbags and anything else with Hello Kitty on it.
What she represents
To the girls and young women who adore her, the character is more than a cute face. Many fans say they love her because of what she represents to them ? innocence, safety and the joys of childhood. Having a token with her on it is a simple way for females to hold on to a small piece of their childhood.
Welcome to her lucky world
Over the 40 years since her creation, an entire fictional lollipop-colored world has sprung up around Hello Kitty. Her birthday is November 1st and she has a twin sister, Mimmy. She loves to bake and eat sweets, read, listen to music and travel the world.
She's had several animated TV shows and video games, but it was a series of pop star endorsements that drove her popularity to icon status in the mid 1990s. Britney Spears, Paris Hilton, Lisa Loeb and Mariah Carey all wore the branded pieces.
Universal charm
A few business failures proved the universality of Hello Kitty's original design. The company behind her, Sanrio, tried to tweak her design for different countries'
pinks and purples
for the US and local dress for Hong Kong and Taiwanese consumers. None of these sold. 
Fans across the world don't want a thing changed about her English-Japanese background, the simple dresses and bows she wears, and other details.
Good timing
Many companies have tried to replicate the phenomenal success with similar cutesy, mouth-less characters with varying results. This kind of fan loyalty cannot be forced. Clearly there are many factors to how Hello Kitty became so popular. Perhaps the biggest one was her timing and simplicity.
Popular Savings Offers
Her official name is Kitty White. She has traveled the world and received many hugs from countless children for generations. Whether it's her adorable design, diplomacy or silence, she has a permanent home in fans' hearts.