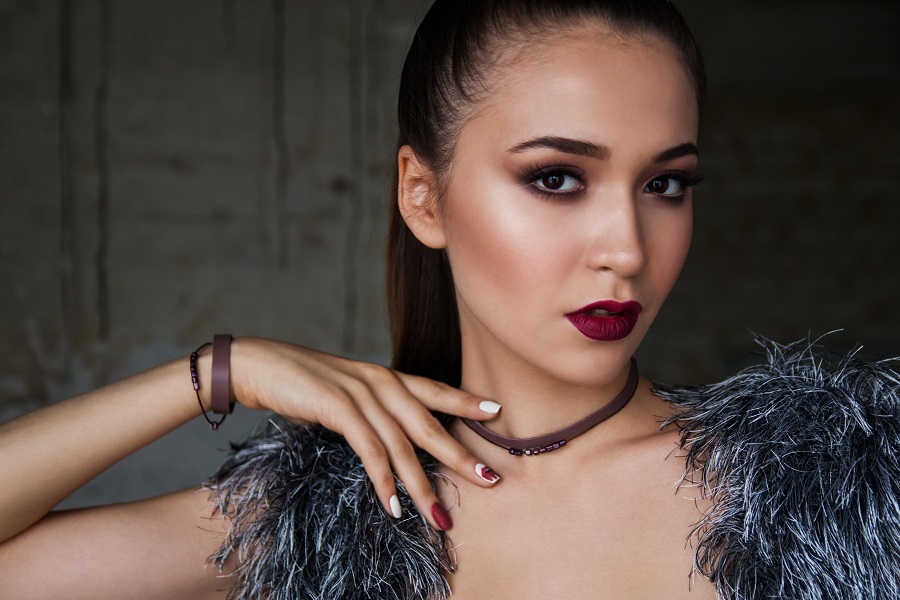 An Easy Makeup Application Process
If you follow these instructions, you will learn how to apply makeup for all occasions. The first step is to wash your face. Use a gentle cleanser that does not dry out the skin. Follow this with a moisturizer appropriate for your skin type. Cover your clothing with a towel to protect it while you do your makeup application.
Concealer Comes Next
Even top models don't have flawless skin. Concealer is used to hide any blemishes or undereye circles. Select a color that is one shade lighter than your foundation. Using your ring finger, put dots of concealer over any blemishes and undereye circles. Blend it in with the tip of that finger or a makeup sponge. You can use either a liquid concealer or a solid type.
Foundation is the Base
A liquid foundation that matches your skin tone exactly is the best choice. Start by putting it on in dots over the middle of your face. Use your fingertips or a makeup sponge to spread it out until it covers your entire face. The foundation will cover the concealer.
To keep the foundation in place, dust on loose or pressed powder in the same color using a brush or powder puff. You can take a compact with pressed powder with you for touchups later.
The Eyes Have It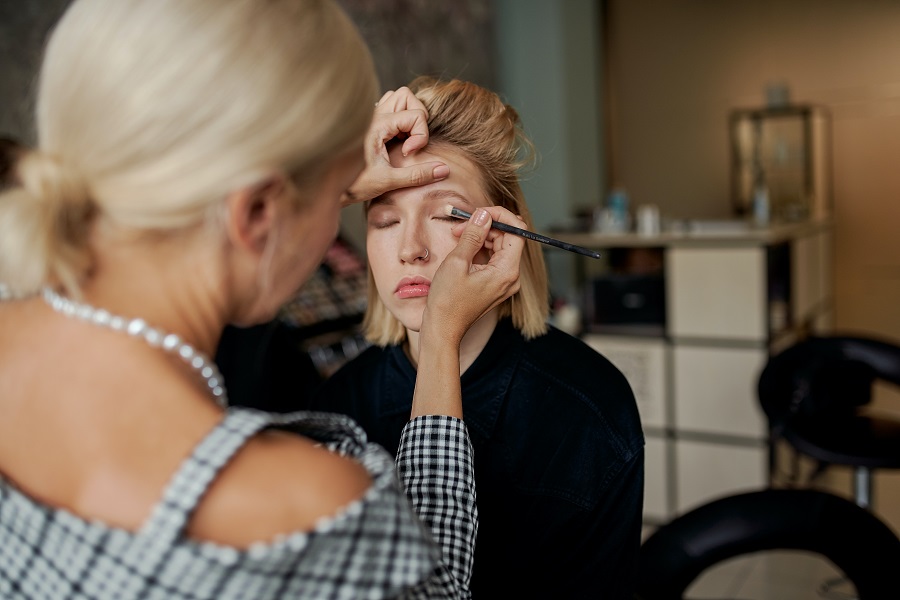 There are several steps in how to apply makeup around the eyes. Start with the eyebrows. If they have been plucked excessively, it will be necessary to create a browline using eyebrow pencil or powdered shadow. These products can also be used to fill in any gaps in the natural brows. Eyebrow pencil can be harsh and unnatural looking unless used carefully. To apply powdered eyebrow shadow, use a hard slanted brush.
Eye shadow should coordinate with your eye color and your skin tones. Use dark eye shadow to line the edge of your upper eyelid, following along above the upper lashes. Medium eye shadow is placed above that and up to the crease of the eye. Light eye shadow goes from there to just under the eyebrow. For day wear, use matte colors. Colors with gleams and sparkles are more appropriate for evening occasions.
Wet a cake eyeliner in a darker coordinating color to bring out the eyes more and apply it in a thin line on the bottom edge of the upper eyelid using a brush. If you wish the eyes to appear larger, apply the eyeliner only on the upper eyelid, extending the line about one-half inch beyond the corner of the eye. Women with large eyes or who wish a more dramatic evening look may also apply eyeliner on the edge of the lower lid below the eyelashes. Make sure the lines are thin to avoid a raccoon appearance. Eyeliner pencil can be used instead of the cake eyeliner.
Mascara is the last step in the eye part of makeup application. Again, select a color based on your skin tone, using dark brown if you are fair and black for darker skin. Navy or plum can also be used for evening, but are not really appropriate for work. Dip the applicator into the tube and gently wave it over the upper and lower lashes. Wait a few minutes for it to dry before applying a second coat. This will help avoid clumping. For evening, you may wish to use an eyelash curler to get a more exotic look, but be sure to do this before applying mascara.
Blush Adds Life
Blush comes in both powder and gel forms. Whichever you choose, apply it sparingly to avoid a clown-like appearance. Find the apples of your cheeks by smiling and then put the blush either on them or just below, whichever is more flattering to you.
Kissable Lips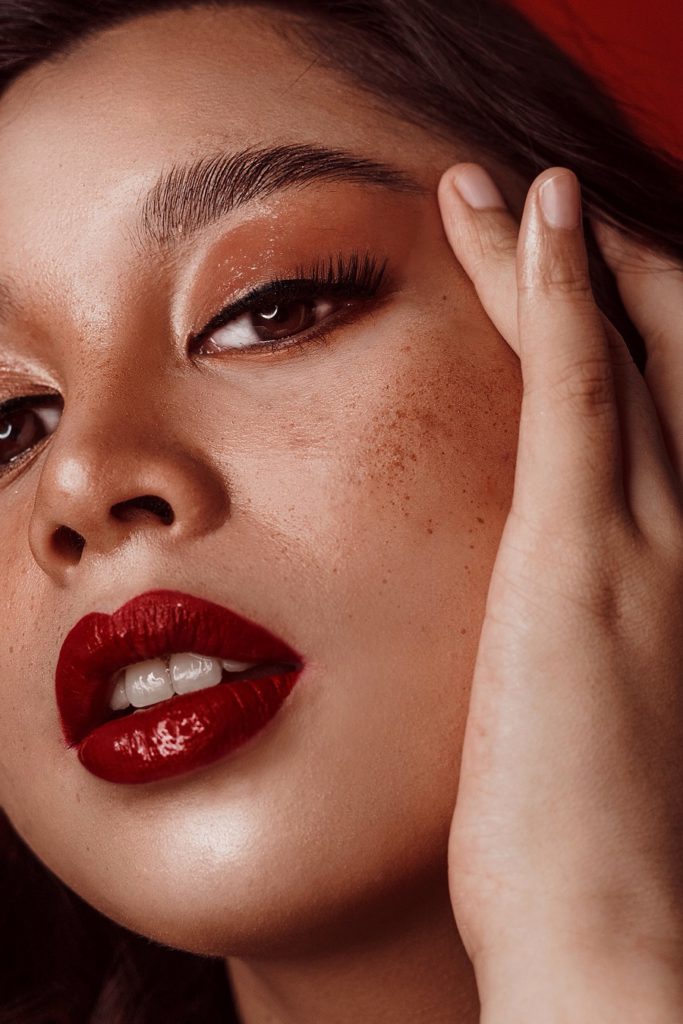 Pick a lipstick color that goes with both your skin tone and your outfit. Either apply it from the tube or use a lipstick brush as professional makeup artists do. Add lip liner around the edges of the lips after the lipstick has been applied. Make sure the lipliner color is a similar shade to the lipstick, as very dark lipliner with pale lipstick will look silly.
Be Safe With Your Cosmetics
Cosmetics don't last forever. They can become contaminated with bacteria, so to be safe they should be discarded once they get old. This is especially important for mascara which should not be kept longer than one year after it is first used. Avoid risking health problems by not sharing cosmetics.
Now that you know how to apply makeup, why not practice before your next big event? By following these instructions, you'll look great wherever you go.