How to get free samples
By Catalogs Editorial Staff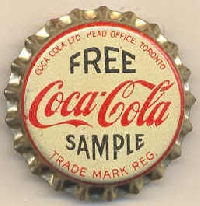 Great websites featuring freebies, coupons, giveaways, and promotional discounts
There may be no such thing as free lunch … but certainly, every one enjoys receiving free samples. Companies and businesses typically use free samples as
promotional products
, or marketing tools to boost sales and profits.
Online offers for free samples, coupons, and promotional giveaways seem to be everywhere these days. While learning how to get free samples can be an exciting, rewarding and money saving activity, it is helpful to understand the real reasons why companies offer promotional giveaways.
There are three primary reason why companies offer free samples. The primary reason is that companies want to introduce consumers to new or unique products. This is because marketing research has proven that consumers are more likely to buy a product again in the future if they have already tried it once and had a positive experience with that product.  
Before you continue reading about the How to get free samples there is a special announcement we would like to share with you. Catalogs.com has negotiated special medicare rates for our vibrant community of seniors. If you are over the age of 60, you can head over to our Seniors Health Section which is full of information about medicare. All you need is your zip code and a few minutes of your time to potentially save 100s of dollars on your medicare bills.
Wondering how to get free samples during your shopping trips? Make a point of frequenting major grocery store locations, specialty food shops or liquor stores during busy shopping days, particularly Fridays, Saturdays and Sundays, to enjoy taste tests, wine tastings, and free samples of new and improved products such as shampoos, toothpaste, snacks and food items, health items, etc.
~
The second reason why companies advertise free samples is to inspire consumers to switch from one brand to another. For example, at an event ? such as a sporting event, concert or other occasion that draws large crowds, Pepsi might have spokespeople or ?brand ambassadors? handing out free samples or complimentary cans of soda in order to convince soda drinkers to switch from drinking Coca Cola to drinking Pepsi products instead.
The third incentive behind the use of free samples and promotional products is the opportunity to run marketing solicitations and contests that require obtaining street addresses, e-mail addresses, phone numbers, or other personal information from consumers. These type of marketing solicitations have become increasingly wide spread, particularly on the internet.  
While some of these methods (for example, online contests offering prizes or freebies to those who complete online forms) are valid methods for obtaining free samples, many are viewed as rather underhanded or sleazy practices … or even scams. 
This is because market research firms often re-sell information such as phone numbers and addresses to third parties. This can lead to unsolicited promotions, telemarketing calls, junk mail and spam e-mail. It is wise to remain skeptical about any contests, promotions, or offers that sound too good to be true.
Although it pays to beware of scams, free products, samples, promotional trials and other giveaways are a legitimate element of marketing and branding efforts for many companies and retailers. If you are researching how to get free samples, here is a list of some worthy websites you may wish to explore. 
Wondering How to Get Free Samples?  Four Great Websites Featuring Freebies, Coupons, Giveaways, and Promotional Discounts

www.freecycle.org 
Free-cycle is a nonprofit, grassroots community of people who are interested in giving and getting stuff for free, in their own towns and local areas, in order to reuse, recycle, and keep stuff out of landfills. This online community is similar to CraigsList … except for the fact that everything is FREE!  They say one man's trash is another man's treasure…

www.coolsavings.com
A great site full of printable coupons ? from grocery to theme park admissions, along with travel offers, kids stuff, contests and free samples.
www.totallyfreestuff.com
You just never know what you might find here … daily specials from a wide variety of retailers.  Search by brands, products and retailers.
www.all-free-samples.com
This great site offers listings of contests and nationwide retailer promotions, coupons, and free samples from a wide variety of categories such as home and garden, health, entertainment, clothing and accessories, computers and office equipment and baby products.
Popular Savings Offers