How to learn about wine quickly
By Catalogs Editorial Staff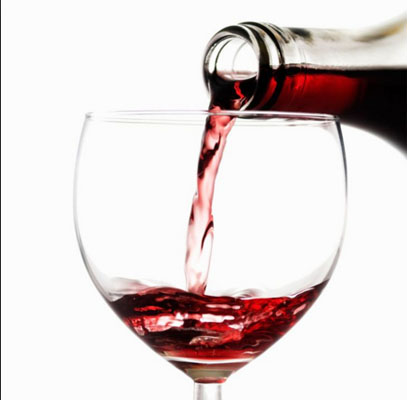 Here's how to learn about wine quickly so you know what you are drinking
Venturing into the world of wine can be completely confusing. This is a drink with its own lingo, words and places that mean nothing to those accustomed to grabbing the big bottles at the lowest prices. Good news: Wine is an easy, delicious subject to cram for.
Whether you?re wondering how to learn about wine quickly to impress a certain someone, for a work event or to host a party, kick starting your journey will be a pleasure. Similar to educating yourself on classical music, the effort you invest now will enhance your appreciation for life. Start honing your palette and soon you?ll notice and enjoy the nuances of classic bottles.
In case you haven?t guessed, wine is best learned with a glass in hand. There are several ways to approach this and it doesn?t have to cost you a ton of money. Contrary to what many assume, you can find a number of affordable, classic wines perfect for pairing with cheese, dinner or dessert.
Before you continue reading about the How to learn about wine quickly there is a special announcement we would like to share with you. Catalogs.com has negotiated special medicare rates for our vibrant community of seniors. If you are over the age of 60, you can head over to our Seniors Health Section which is full of information about medicare. All you need is your zip code and a few minutes of your time to potentially save 100s of dollars on your medicare bills.
Party time
?What kind of wine do you like?? 
If your ability to answer this question is limited to color ? red, white and sometimes pink ? it?s time to learn about varietals and regions. You can read descriptions of Chardonnay and Cabernet until your eyes glaze over, but it probably won?t help. To learn want you like, you have to taste. ~
Unfortunately, not all bottles are created equal. It?d be a shame to swear off Pinot Noir just because you tasted one bottle you didn?t like. That?s why wine parties make sense for newbies. 
Tasting different bottles side by side magnifies the major differences and similarities. This way you?ll begin to taste the common characteristics of wines made from specific grapes.
Choose one varietal ? Sauvignon Blanc, Merlot, Zinfandel ? and ask your dinner party guests to bring the same varietal, each from different regions. This way everyone gets to taste multiple bottles of one varietal from around the world.

Write it down
Another tip on how to learn about wine quickly is to write down your observations on each bottle. Make notes on which ones you enjoy, what you like and don't like and practice teaching yourself how to describe wine. Dedicate a page to each bottle and try to organize it by varietal. 
Sometimes it helps to pull off the label and paste that in, too. This way when it?s time to bring a bottle you like to a date or party, you know exactly which one to grab. Always note if you?d buy the bottle again or not! This notebook will make you more alert as you taste and serve as your own personal wine guide.
Ask for recommendations
Start to visit the same wine shops or small wine bars and talking to the people who work there. Tell them what you like and ask for a recommendation based on your tastes. Many of these small businesses host regular tastings, which is a great way to taste the pricier wines for free.
Nice body

Tasting the difference between full and light bodied wines is one of the big knowledge building blocks. Order a glass you?ve never tried and guess if it?s full or light before reading the descriptions. Let yourself be surprised.
Start a club
Odds are you?re not the only person in your social circle curious about wine. Start a small group with about 4 people. Once every week or so, everyone pitches in about $20. This gives you enough to sample a nice bottle, or a few classics in good company.
There are many ways for how to learn about wine quickly. Developing a solid understanding is really just a matter of paying attention to what?s inside the bottle. Make an effort to really taste every glass, open yourself up to the flavors and aromas inside and continue trying new-to-you bottles and sharing your new knowledge with friends.
Popular Savings Offers