How to make a flower bed
By Catalogs Editorial Staff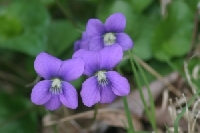 Learn how to make a flower bed and create a stand-out yard, garden or patio
Whether you want to simply spruce up your front yard or go for your neighborhood?s garden-of-the-year award, growing your own garden will breathe life into your lawn. Preparing the soil and surrounding area is the first step in learning how to make a flower bed.
If you have a lawn, you can turn some of the existing grounds into a flower bed. If you have no grass or yard, you should consider purchasing and building a raised flower garden. These give you the option to choose the high-quality soil of your choice, and it doesn?t require you to bend down quite as far. Another option is to create gardens in pots, boxes, or other containers.
To get started with a traditional flower bed, take a walk around your property and decide which area seems ideal. Consider the sunlight and proximity to a water source. According to Better Homes and Gardens, ?Almost all vegetables and most flowers need about six hours of full sun each day.?
Before you continue reading about the How to make a flower bed there is a special announcement we would like to share with you. Catalogs.com has negotiated special medicare rates for our vibrant community of seniors. If you are over the age of 60, you can head over to our Seniors Health Section which is full of information about medicare. All you need is your zip code and a few minutes of your time to potentially save 100s of dollars on your medicare bills.
Next, decide how you want your flower bed to look. Draw it out on a piece of paper, or use the Plan-a-Garden tool from Better Homes and Gardens to help you envision the look and design.
Now it?s time to decide which flowers you want to plant. There are many things to consider:
What climate do you live in, and how frequently does it rain?
Which plants are native to your area?
Will the flower bed be directly in the sun or mostly in the shade?
How much time do you want to invest?
What colors and textures do you want your garden to have?
Once you?ve done your thorough research and decided which flowers to plant, you can

buy flower seeds

online or in your local plant nursery.

If you plan to create a flower bed out of your existing lawn, there is some work to be done. You need to get rid of the existing piece of grass; you can do this by taking a spade and slicing out a piece from under the sod. A more natural option is to smother it with cardboard or newspaper. Simply stack newspaper and add a layer of compost and soil on top, then wait for them to decompose.

You may want to consider having a soil sample done so you can see if there are any ways you can improve the pH by adding ?amendments.? One amendment that is always helpful when starting a garden is organic material, such as composted food, leaves, or livestock manure. Before planting your seeds, add a layer of a few inches to the garden, then turn the soil with a tool. You can always create your own compost for free by using a composter.

Now it?s time to plant your seeds. The seed packet you buy will usually tell you how deep to plant them and when to put them in the ground, in addition to how far you should space out the seeds. Another option is to buy young plants that have already started to grow and toss them in your soil.
~
Cover the soil with a few inches of mulch to help keep the ground moist and the weeds away. After you have planted the seeds, make sure to water them once a day until they set down their roots. You may want to consider using labels that will indicate which flowers to expect; this also makes it easy to identify them as they begin to bloom. Continue to spread fertilizer throughout the year. Add landscape edging to complete the look and separate your garden from the rest of the property.

If you decide to use a raised gardening bed, you can choose whether to use your native soil or only added soil depending on the conditions of that on your land. You may choose to use it as a container and pick your own soil, or you can use the newspaper compost method and start with your own soil.

Now it's time to wait for your beautiful flowers to bloom!
Popular Savings Offers