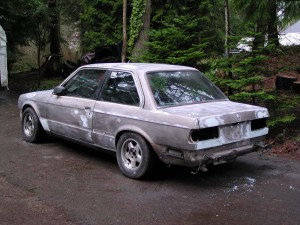 Knowing how to restore a muscle car is a combination of automotive repair skills
Men of a certain age, mainly 5 to 95, love muscle cars ? those high-performance, big-engine, girl magnets of the 50?s and especially the 60?s. Names that still mean muscle include Javelin, Chevelle SS, Charger RT, Road Runner and GTO.
Many of these souped-up vehicles are still being found in garages and junkyards in various states of repair or disrepair. Restoring one to working or even showroom condition can be a fun project, depending on your expertise, available funds and wife?s patience.
If you?ve ever thought about what it would take to restore a muscle car, here are some tips.
Study
Learn as much as you can about auto restoration. Ask a friend who?s done it, visit a body shop and check out the many muscle car web sites, books and magazines available on restoration, history and auto restoration parts. Get honest information from them on time involved, costs and surprises. Decide on the degree of restoration you want ? like it came from the factory or just a hot, fun muscle car.

Set Up Shop
Before you haul a rusty frame and a barrel of parts home, set up a shop where you can put them ? your neighbors will appreciate not seeing it in your driveway for a few months. If you?re using your garage or barn, install plenty or good lighting and electrical outlets and stock it with auto repair tools.
Consider an exhaust system and a paint tent if you?re planning to do the painting yourself. If you?re low on space, consider renting a garage or a bay at a shop.
~
Get Your Vehicle
You probably did this first. Emotions and imagination are high at this point ? what looks like a rusty oil drum to others looks like your first car in your mind. Even if you have some experience in restoration, rust removal and damage repair can be difficult, time-consuming and expensive, so try to get the least-rusty car you can afford. Even if it?s drivable, consider letting a professional deliver it on a flatbed.
Strip Away The Old
Armed with wrenches, screwdrivers and lubricants, start removing the big and easy-to-get-at parts first ? doors, hood, trunk lid, wheels, bumpers, lights, grills and molding. Don?t trust your memory ? label or number parts and keep a notebook. Next, pull the engine, transmission, driveshaft, axles, springs and radiator ? a hoist and stands are your friends in this step.
Get Out The Insides
Next step is to remove the seats, console, carpets and anything other interior parts that can be unbolted. Once you?re done, there will still be some parts both inside and out that wouldn?t budge. Carefully cut them off and order replacement interior parts.

Give The Body A Workout
Once you?ve cleaned the frame and the reusable parts that you removed, it?s time to get that old body in shape. Repair the outer body panels, hood, trunk and floorboards  with patching compound or welding, or have someone do it for you. Attach them to the car, then put back the repaired or replacement bumpers.
Get Your Motor Running
After rebuilding or replacing the engine and transmission, install them along with new or repaired axles, driveshafts, radiator and other major parts. For safety, go with new brakes, belts, alternators, pumps and other smaller components.
Put The Color Back
Sand and prime the body, then paint it. Again, paying extra to have a professional do this step will save you a lot of frustrations and make a big difference in your muscle car?s looks. Once the painting is done, put the electrical system back together with new wiring to all the electric components. Install the windows, replacing any that are cracked or broken. Attach the trim and bumpers.
Put The Insides Back In, The Get In And Drive
Install your new or reupholstered seats and new or cleaned carpeting. Install the door panels, consoles and other interior trim.
Clean up the car, clean up yourself, grab your min squeeze and take your restored muscle car for a ride.