Museums of Paris
By Catalogs Editorial Staff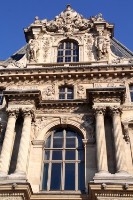 Plan your trip to Paris with this list of museums.
Art. History. Science. Paris!
No matter what your interest, odds are you will find it in one of the fabulous museums in Paris. This city, known for romance and wonderful food, is also home to a staggering number of museums. When you visit the City of Lights, be sure to make time to check out some of the incredibly varied collections ? some famous, some off the beaten path.   
History Museums of Paris
Les Invalides ? This complex was originally built by Louis XIV as a home and hospital for disabled soldiers. It now contains the Mus?e de Arm?e, which chronicles the history of the French Army from ancient times until World War II. Many French military heroes are buried at Les Invalides, including Napoleon.

Carnavalet Museum ? This museum will teach you about the history of the City of Lights: Paris.

Catacombs of Paris ? Do you want to visit a place that has been mentioned in literature from "Les Mis?rables" to "Interview With a Vampire"? Then you must stop by the catacombs of Paris, an underground ossuary (an area for the storage of old bones).

Paris Sewer Museum ? They have a museum for everything in Paris, and that includes the history of the Paris sewer system.

Mus?e Gr?vin ? This museum has displays in waxworks that depict various episodes in the history of France.

Arab World Institute ? If you want to learn more than just the French portions of history, this museum is a good choice. The Arab World Institute contains displays related to the history and culture of the Arab world.

Mus?e national de la Marine ? This museum is dedicated to the history of the French Navy.
Cabinet des M?dailles ? At this museum, you will find displays dedicated to coins, treasures and antiquities from the French kings of the Middle Ages.

Science Museums of Paris

Mus?e des Arts et M?tiers ? This museum contains many collections of scientific instruments and inventions.

Cit? des Sciences et de l'Industrie ? This is the largest science museum in Paris. It contains displays geared toward kids and teens, as well as a planetarium and an IMAX theater.

Mus?e Dupuytren ? This museum is dedicated to medical deformities and disease. You'll find plenty here to fascinate and repulse, including the preserved brains of aphasic patients.

History of Medicine Museum ? At this museum, you'll find many displays of historical medical instruments, as well as art depicting the practice of medicine throughout history.

Museum of Natural History ? This museum has galleries dedicated to paleontology, mineralogy, geology, evolution and comparative anatomy.

Museum of Man ? The Museum of Man was created in 1937 for the World's Fair, and has displays depicting the evolution of man, as well as anthropology and ethnology displays.
~
Art Museums of Paris
Before you continue reading about the Museums of Paris there is a special announcement we would like to share with you. Catalogs.com has negotiated special medicare rates for our vibrant community of seniors. If you are over the age of 60, you can head over to our Seniors Health Section which is full of information about medicare. All you need is your zip code and a few minutes of your time to potentially save 100s of dollars on your medicare bills.
The Louvre ? As one of the most famous and largest art museums in the world, The Louvre contains more art than you could take in during a week of visits. From Egyptian, Roman and Greek antiquities to the Mona Lisa and the Venus de Milo, The Louvre is a wonder. See panoramic views of selected rooms here.

Mus?e du Montparnasse ? During the early 20th century, Montparnasse was the destination of choice for artists. This museum is dedicated to the work of those artists who chose to move to Montparnasse to study and work, including Pablo Picasso.

Mus?e du Cluny ? This museum is dedicated to medieval art, including tapestries and illuminated manuscripts.

Mus?e de l'Orangerie ? At this museum, you will find the works of impressionists and post-impressionists such as C?zanne, Matisse, Picasso, Rousseau and many others.
Quai Branly Museum ? This museum has displays of indigenous art and culture from Asia, Africa and the Americas.

Guimet Museum ? One of the largest collections of Asian art outside of Asia can be found here.
This list barely scratches the surface of the list of cultural and historical activities you can find in Paris, France. If you want to take full advantage of the opportunities Paris presents, plan for a long stay.
Popular Savings Offers