10 Amazing Outdoor Living Catalogs to Grab this Summer
Relaxing outdoors is one of the best things to do in the summer. This is one of the reasons why most people love to make a special, comfy place outside their homes. Whether you have a tiny patio, small yard, gazebo, or a home garden, these top 10 outdoor living catalogs will help you create a beautiful space. This outdoor living space expands beyond the four walls of your home. Take full benefit of the warm, summer weather today and start decorating!
Firstly, we have Target. With this catalog, you can extend your living room outdoors and have some fun in the sun. Target got tips, solutions, and amazing products that will design your gazebo, garden, or patio. Their products will transform your outdoor living spaces fantastically. With Target, you can add comfy outdoor chairs with plush cushions, screen tents, patio furniture, and planters full of greenery and seasonal flowers.
Also, Target offers more than just these products to beautify your spaces but they will give you inspirations to remodel or create your outdoor living spaces this season. You can even setup up a food and drinking station outside for parties and grilling with their items. Ready to create your own fantastic space outdoors and let the good times roll? Grab their free catalogs today,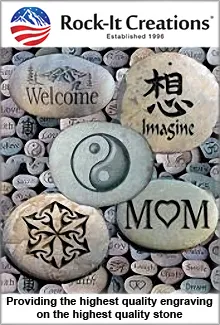 Secondly, we have the Rock-It Creations catalog. If your patio and small yard need a unique, inviting decor to add a pleasing sense of vibe outdoors, this is perfect for you. The idea is to make your patio as inviting as a living room – without the walls, and with the stars above for inspired relaxation. Rock-It Creations produces the world's finest engraved rocks and personalized engraved stones for your garden. These unique custom gifts are guaranteed to have high quality to ensure that they will stand the test of time. Grab their outdoor living catalogs at Catalogs.com to choose from a wide variety of stone engraving designs.
Before you continue reading about the 10 Amazing Outdoor Living Catalogs to Grab this Summer there is a special announcement we would like to share with you. Catalogs.com has negotiated special medicare rates for our vibrant community of seniors. If you are over the age of 60, you can head over to our Seniors Health Section which is full of information about medicare. All you need is your zip code and a few minutes of your time to potentially save 100s of dollars on your medicare bills.
Thirdly, the Design Toscano. This catalog is one of the specialty outdoor living catalogs that has all the extra touches. These amazing products will make your patio a space that invites living, not just "sitting." Find fountains, garden sculptures, unique planter boxes, and chimeneas that add your discerning personal decor sensibility to your special outdoor living space.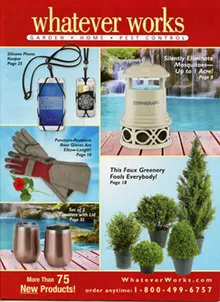 Plants. They're what will make or break your outdoor living space. To get the concept right, you have to make sure that your patio or outdoor spaces have plants to liven up your space. So, if you are planning to start a garden, you will have to consider what to plant in your garden this season. If you do not know where to begin, then discover the best summer vegetables and flowers to grow in Whatever Works Catalog. It has all the home garden tools and solutions to keep the outside looking great – featured at Catalogs.com.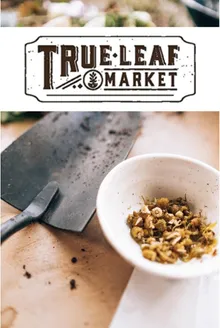 If you are committed to outdoor living, you will also be committed to gardening. Needless to say, a home garden gives people instant access to fresh produce to save money and time to visit grocery stores or farmers' markets to find it. As you start or continue your home gardening, True Leaf Market, brings the best garden solutions for your needs. They sell a complete line of seeds. This includes an amazing selection of Microgreens Kits, Wheatgrass Kits, Indoor Herb Garden Kits & more. True Leaf Market is at Catalogs.com. Browse through their free catalog and enjoy every purchase.
Design and coordinate your space in the summer to make it look classy and cozy. Homecrest Outdoor Living guarantees premium quality products with classic designs. They have an array of affordable luxury and versatile living home pieces. Their product's sophisticated, style-driven homes' interior designs. This will inspire you to create a perfect home in the summer. Flip through the latest Homecrest catalog and view amazing photography and collection details.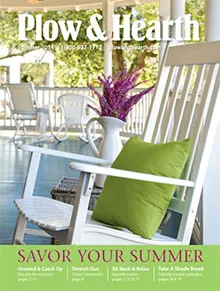 Your outdoor living patio should have a relaxing, natural vibe that invites long lazy days, and laid-back entertaining hours. In making this possible, you can choose to style your patios with amazing outdoor furniture and patio decor that invite others to leisurely have wine and cheese parties. Plow & Hearth catalog gives you an extensive selection of outdoor garden decorations and accents, garden outdoor furniture, and high-quality garden tools and supplies to transform your home into a fantastic outdoor living space- featured at Catalogs.com
Is it your dream to build your own amazing patio gradually? Well, you can do it piece by piece. At Gardener's Edge, you'll find a wide selection of outdoor decor, garden furniture, outdoor accents, and other outdoor living products that will elegantly liven up your backyard space. The great outdoor transformation and endless creativity start right here at A.M. Leonard's Gardener's Edge. Shop today to create inviting communal spaces for friends and family.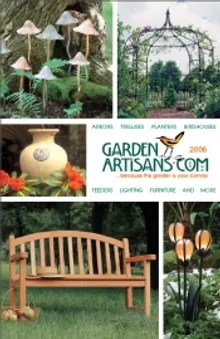 Every home needs to enjoy the charm of having a cozy patio. In the summer, for sure you'd like to be creative and redesign your outdoor living space to something relaxing and pleasing. To find inspiration in these well-decorated outdoor rooms, start by browsing Garden Artisans featured at Catalogs.com. There you can find an assortment of products to decorate your yard with such as beautiful metal outdoor sculpture, an arbor and trellises. Welcome the wildlife to your yard and buy birdhouses online, too.
The great thing about an outdoor room is that it's a place of relaxation that puts you in arm's reach of nature: shrubs, trees, scented flowers, water features, and outdoor accessories. So, if you are looking for the perfect pieces to complement your patio or outdoor living spaces, order your free Living Spaces Catalog at Catalogs.com.
Living Spaces can help you select from hundreds of outdoor furniture, bars, accent rugs, decorative sculptures, vases, trays, dishes, and more! You will get more than everything you need from colorful, eye-catching pillows to stylish, ceramic lanterns — they got everything you'll need to make your space cheerful and welcoming.
Popular Savings Offers
by Catalogs.com Info Guru Samantha Rose