Preschool Sunday school games
By Catalogs Editorial Staff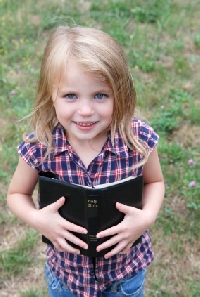 Teaching preschool Sunday school is fun when using these games.
After teaching a preschool Sunday School class, many teachers have left the room wondering if the students will retain anything that they were taught that day. Students during this age usually have very short attention spans and will spend the majority of the class time playing with each other and running around the room, full of pure childhood joy. And you know what? That is perfectly okay! 
Teacher Goals
Before you continue reading about the Preschool Sunday school games there is a special announcement we would like to share with you. Catalogs.com has negotiated special medicare rates for our vibrant community of seniors. If you are over the age of 60, you can head over to our Seniors Health Section which is full of information about medicare. All you need is your zip code and a few minutes of your time to potentially save 100s of dollars on your medicare bills.
As a teacher you will just have to come to terms with the fact that a preschool Sunday School class is successful if the children leave class full of the joy that comes with spending time with their friends and listening to the exciting stories in the Bible. If they can tell their parents a synopsis of what they learned today, that is an incredible bonus. But, I must warn you, don't be expecting it, for it is not going to happen often!
Game Ideas
There are many items that you should always make sure you have when teaching this age like balloons, crayons, bean bags and paper plates. It is amazing the gamut of games that can be played with just these simple items! 
Balloons can become

lost sheep

that must be found while pushing them around crawling on all fours.
Bean bags can be tossed into everything from a

whale's mouth

to the hands of waiting friends while naming items they are thankful for.

 
Paper plates can become rainbows, fish, listening ears or any number of easy creations.

 
Crayons come in handy for coloring pictures that are easy to find for free on the Internet.
The most time-tested trick in the experienced teacher's repertoire: Play Doh! Do not underestimate the long periods of time that preschoolers can enjoyably spend having fun with this creative toy. Encourage your students to build models of what you have talked about in class or simply let their imaginations run wild.
You can make clean up a snap by covering the tables with plastic sheeting or a painter's drop cloth. If your Sunday School budget is tight, you can easily make your own play-doh using recipes found at Recipezaar. 
~
Be Flexible
An experienced teacher will always be on the lookout for easy-to-prepare preschool Sunday School games and will remember to always be flexible. It is difficult to ever know how a given group of kids will act on any given Sunday, so the games will often have to be adjusted for the group's interest and attention level.
For more fun ideas for preschool Sunday School games, visit Sunday School Time Fillers. They have put together a resource list that will make the most novice teacher feel like a pro when the students walk through the door!
If you have played a game or two and are still in need of some time fillers, it is always a hit to pull out some snacks. Everyday snack items can easily become teaching tools when they are applied to a Bible story. For example, Goldfish crackers are a perfect snack idea when studying Jesus feeding the 5,000, and marshmallows can easily become lamb's wool when studying about lost sheep. Preschoolers have been known to not make as much noise when their mouths are full of yummy snacks, and their parents will thank you for helping to tide them over until lunchtime, which is often later than usual on Sundays.
Filling Time
As a teacher you may feel as if you are simply filling time by using these preschool Sunday School games or snacks. But do not feel guilty! Children this age mostly need to understand that Sunday School is a fun time of learning and spending time with their friends. And if they can do that best by being creative and enjoying this precious time in their lives, then just sit back and observe them.
All of us can learn our own lessons by watching how these little people can grasp the immensity of God's love by using the simplest of items.   
Popular Savings Offers