How to scrap your trip
By Catalogs Editorial Staff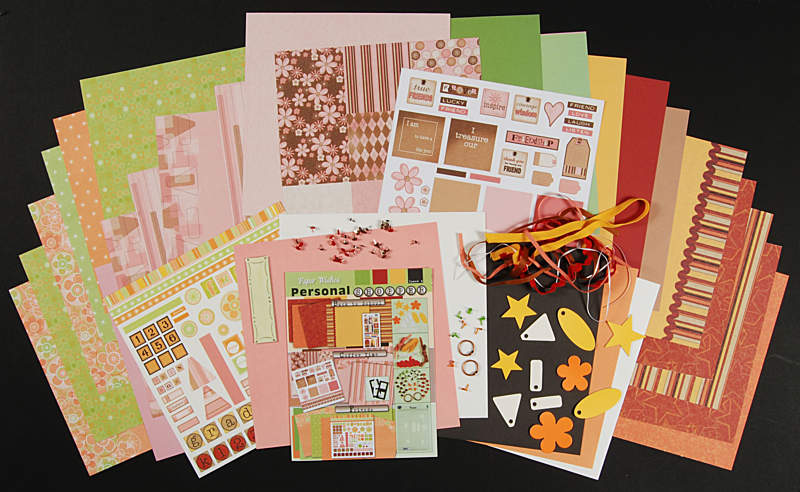 Learn how to scrap your trip to preserve travel memories and vacation highlights
You spend months planning your vacation, picking the perfect destination, the right hotels, the most exciting activities. So it only makes sense that you want to remember every detail after you return home. And that's where scrapbooking comes in. `
If you're not sure how to scrap your trip, here are some tips to get you started on creating what is sure to become a treasure in years to come. 
Start before you leave for your trip
Before you continue reading about the How to scrap your trip there is a special announcement we would like to share with you. Catalogs.com has negotiated special medicare rates for our vibrant community of seniors. If you are over the age of 60, you can head over to our Seniors Health Section which is full of information about medicare. All you need is your zip code and a few minutes of your time to potentially save 100s of dollars on your medicare bills.
While you're in the middle of your travels, it's easy to forget about that scrapbook you plan to make later on. That's why it's important to decide what kind of scrapbook you want to make, and what you want in it. 
Traditional photo scrapbook
If you love taking photos, you might want to create a tradition photo scrapbook. You'll neeed to take  hotos every day of your trip, and make sure you capture the details of your trip. If you're traveling with others, make sure they're in the frame sometimes, too. A book filled with nothing but streets and landscapes won't be as treasured as one that shows the people you travel with and experiences you have along the way. 

~
Themed photo scrapbook

A different approach to the photo scrapbook is a themed design. Whether you choose to take photos of doors, cats, trains or what you eat for breakfast each day, deciding in advance will ensure that you don't miss out on any photo-ops.

Postcard scrapbook

If you're focused on taking photos (pun intended!), you might miss experiencing your own trip. But you want photos. That's where postcards come in. You can make an album with a postcard or two from each stop on your trip, then write a description of what you saw and experienced in each location.
Scrapbook of souvenirs
On most trips, you'll have a chance to collect lots of souvenirs, including tickets, brochures, menus and receipts. Why not turn all of those bits of paper into a beautiful scrapbook that shows exactly where you were and what you did?  Write a tiny note in a corner or on the back of each one to remind you when and where you picked it up so you won't be confronted with a pile of unsorted paper when you return home.
Beyond the theme
Make the book first? 
Some people like to make a scrapbook with spaces for photos, souvenirs or postcards. That way they can take the book along and add their finds right away. This also makes it easy to write about each day's adventures while the memories are fresh. 
Other people make their travel scrapbook, and then leave it at home. Making it in advance is a good way to know how many images or souvenirs you want to collect. And it also makes it simple to complete the book as soon as you get home instead of adding it to your "someday" collection. (As in "Someday, I should put all these pictures into a scrapbook." Yup. We all know how that goes!)
Take your journal blocks with you
If you don't want to carry an entire scrapbook, you might want to take a package of journaling papers with you. This allows you to scrap your trip verbally while you're there, and then add the photos or other things later. 

Take envelopes or folders for your finds
If you want to let the experience direct the scrapbook, do make sure you bring alone some large envelopes or folders to carry your postcards and papers. Trying to keep travel booklets and tickets neatly stored in a suitcase without envelopes is an exercise in futility. And you know half of them will be crushed and ripped by the time you walk back into your front door! 
Lightweight plastic storage envelopes work great for on-the-road souvenir protection. If you have several stops, or want to get your kids in on the act, consider assigning a different color envelope or folder to each place or person. 
Not sure what to collect on your trip? 

Here are some ideas for things to collect for your scrapbook. Of course, you can adjust this to match your travel plans and the ages of the travelers. But it's a good way to start your scrapping plans even before you leave your house. 
Plan to look for:
Tickets

 (train, plane, admission, show, etc)

Hotel or inn receipts, matchbooks (remove the matches!), brochures
Restaurant take away menus, business cards (especially if they're in another language)
Local transit schedules
Flyers from local events
Small paper bags from shops if they're imprinted with the shop name or logo
Packaging from regional or local foods (without the food, of course!!)
Booklets from historical attractions
Pages from a local newspaper or magazine
Local sports schedules or small collectibles (keychains, labels, pins, patches)
Tour schedule or itinerary
Plastic room key cards (if they allow you to keep them)
Ad postcards from businesses as well as ordinary cards showing scenic views or cities
Natural items like feathers, pressed flowers, or bits of bark (make sure this is allowed by local law, as well as rules about what you can bring home)
Local paper money and coins
Souvenir pins, buttons, patches, bookmarks, flat keychains and charms
No matter how you decide to remember your trip, do make sure you start on your scrapbook at least within a few days after your journey ends. Spread out your treasures, grab your
acid-free glue
and
scrapbook paper
and get to work. Years from now, you'll be so glad you did. 
Popular Savings Offers