How to choose shirts for large breasts
By Catalogs Editorial Staff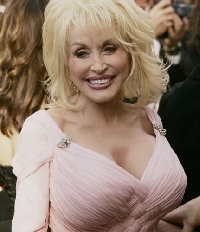 Choosing the right shirts for large breasts is challenging but possible
Some women are desirous of big breasts and they buy them. Breast augmentation allows smaller breasted women to have the bosom they covet. On the other hand, there are woman who are naturally full busted and know that it is a challenge to find shirts that fit their chest and that look good.
How in the world does one choose shirts for large breasts? It isn?t always easy.
One problem that large breasted women encounter when choosing shirts is finding one that isn?t going to gape open in the front. Rochelle Behrens has created a shirt that eliminates the gape problem, not only for large busted women but any women who have this problem. It is called The Shirt.
Before you continue reading about the How to choose shirts for large breasts there is a special announcement we would like to share with you. Catalogs.com has negotiated special medicare rates for our vibrant community of seniors. If you are over the age of 60, you can head over to our Seniors Health Section which is full of information about medicare. All you need is your zip code and a few minutes of your time to potentially save 100s of dollars on your medicare bills.
Big busts need big support. If you don?t wear a proper fitting bra that hoists up the ?girls? you aren?t going to find a shirt that fits plus sizes or looks good on you. There are minimizing bras on the market that can make you appear smaller if that is the route you want to go. Minimizing bras also make it easier to find shirts that fit.
When shopping for a shirt, consider getting a shirt that has extra length. The length covers up parts of your body, such as big hips or a big belly that you don?t want to reveal. Purchase a shirt that hits four- or five inches below your belly button.
~
When you wear a shirt that is longer, rather than short or cropped, this lengthens your entire body. Your torso appears longer and your waist slimmer. When a shirt is too short, it?s going to make you look heavier.
Don?t go for the overly-big, baggy look because this is going to make you look heavier. In an attempt to hide large breasts you are going to end up hiding your curves, too.
A large-breasted woman looks good in a corset type blouse, which allows for extra room in the breast but is tight in the torso.
You can always wear a long camisole under a shirt that is short and this creates the illusion of length. When too much cleavage is showing for your taste or the occasion, a camisole can hide it.
Arms can be a real problem for any one, particularly those who are older and those who are carrying too much weight. Buy a shirt that has three-quarter length sleeves. This covers your upper arms, which may not be in the best shape. When it?s hot and you want to wear a sleeveless shirt or dress, do not purchase clothing that has spaghetti straps because this is not slimming. Thicker straps are more flattering.
Keep in mind that shirts that appear rectangle rather than square are better suited for women with large breasts.
Do not purchase shirts for large breasts that have sleeves that end at the mid-bust point. The sleeves should be longer or shorter.
A shirt that features a wide collar will detract from your bust and shirts that have shoulder embellishments make your bust look smaller.
You certainly do not have to hide big breasts. They?re attractive. Just ask any man or any woman that appreciates the mammary glands. Of course, there are times when it is not appropriate to reveal too much and you know when that is.
You can wear shirts with a V neckline as well as plunging necklines when you are out on the time and trying to make time, or low-cut square necklines and sweetheart necklines. A V neckline is particularly flattering because it defines and separates your breasts. No one is suggesting that you have to cover up in a turtleneck, other than perhaps your grandmother.
Popular Savings Offers