Simple party favors for kids
By Catalogs Editorial Staff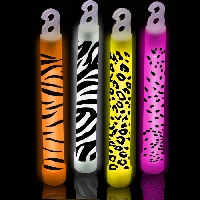 Simple party favors for kids are more about quantity than spending lots of money
Children's parties can easily turn from a small, low-key affair into an overpriced and overblown event?and when they do it isn't just the over-tired kids that end up in tears. Fortunately, pint-sized parties don't have to be short on fun. 
In order to keep things manageable and enjoyable, plan on preparing a few simple party favors for the kids attending the party in order to keep them occupied during the festivities, and to provide them with a reminder of the special day.
If it Glows it Goes
Before you continue reading about the Simple party favors for kids there is a special announcement we would like to share with you. Catalogs.com has negotiated special medicare rates for our vibrant community of seniors. If you are over the age of 60, you can head over to our Seniors Health Section which is full of information about medicare. All you need is your zip code and a few minutes of your time to potentially save 100s of dollars on your medicare bills.
Glow sticks, glow necklaces
, glow cups, and glow masks go a long way towards adding fun and verve to favor bags. These

vibrant glow-ables

can even be color coordinated to a party's theme, such as red, white and blue for an Independence Day party, or pink for a Princess themed party. 

Glow sticks are also useful for Halloween party goers who can use them as a way to "see and be seen" while trick-or-treating. Glow sticks are an inexpensive way to bring a glow to the faces of the revelers.
L.E.D. Leads the Way
The long lasting light of L.E.D. party favors brings bright-eyed joy to party goers. Best of all, there is an L.E.D. for just about every occasion. L.E.D. sunglasses are the perfect addition to any pool party. Likewise, festive fiber optic wands add a little magic to a wizard themed party; while light up balloons create a festive atmosphere for every event.
~
No matter what your theme is, chances are good that there is a light-up trinket to help the party burn just a bit brighter in the memories of party goers. 

If it's Quiet, It's Not a Party 
No party is complete without plenty of noisemakers and revelry. Clappers are perfect for toddler parties since little hands can easily work the trinkets without getting frustrated. Older kids can rock out with
drums and tambourines
. And, for the well-stocked sports themed party, consider stadium horns and air horns to show your team spirit.

Poppers are perfect for a Fourth of July party or a New Year's Eve party (and poppers are also perfect to help ring in the New Year at a more reasonable, child-friendly hour). 

Hats and Headgear

Hats can be used instead of a favor bag to hold smaller party favors, and the wide array of colors and styles make hats a perfect choice for a party token: red, white and blue hats show your patriotism;
crowns and tiaras
turn every little girl into a princess for a day; and sequined hats set the stage for the 80s themed parties.
Holiday hats, Santa caps, and elf hats bring the North Pole into your living room. Meanwhile, bandanas and cowboy hats turn every little boy into a buckaroo.
I Want Candy!
Face it, a party isn't a party without a fair amount of candy. Add some unique sweets to the goodie bags to provide the sugar buzz that is the hallmark of every memorable kid's party. Light up candy rings, candy necklaces, rock candy, and glowpops add sugary goodness to an already sweet event.

Bring Out the Bubbly
As the flash and drama of the party starts to subside, consider a low-key addition to the favor bag to help sooth frazzled nerves while still providing fun. Bubbles are a quick and easy addition to a favor bag and, since bubbles are quiet and they do not stain, these are a party favor that parents are pleased to take home. Plan on packing several bubble packs for each child in order to keep them occupied while waiting for parents to pick them up.
Goodie bags don't have to break the bank to be fun and memorable; a few simple party favors such as candy, light up trinkets, or a few well-chosen accessories can add a special touch to your child's party.
Popular Savings Offers