Style for full figure women
By Catalogs Editorial Staff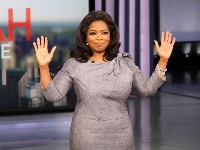 Style for full figure women is challenging but worth the effort
Not everyone is a size four, but you already know that.
Style for full figure women
can be challenging, and that's an understatement. The last thing a zaftig woman wants is to look bigger than she is or frumpy.
Oprah Winfrey is decidedly full-figured, sometimes more so than other times, yet she always looks good. You don't have to have a million $$ in your bank account to achieve the same outcome.
Celebrity Kim Kardashian, another ample woman, opts for maternity clothing emphasizing her expanding curves and robust body rather than concealing them under baggy clothing. The jury is still out on her manner of maternity dress but large women should know it's okay to show off your curves; just try to minimize them some.

Tips
Before you continue reading about the Style for full figure women there is a special announcement we would like to share with you. Catalogs.com has negotiated special medicare rates for our vibrant community of seniors. If you are over the age of 60, you can head over to our Seniors Health Section which is full of information about medicare. All you need is your zip code and a few minutes of your time to potentially save 100s of dollars on your medicare bills.
You can get a lot of mileage out of wearing boat-neck, scooped-neck or v-neck tops. Show off your decollete and shoulders. This distracts from a big belly or too much junk in the trunk.
Some

ample sized women

find wearing belted dresses that accentuate the waist flattering.
~
When choosing outerwear, consider a princess cut jacket or single-breasted jacket. Avoid boxy shaped coats because they add to your girth and make you appear wider than what you really are.
A long coast is more flattering than a short one.
Steer clear of excessive embellishments on the coat, such as too many buttons or buttons that are too big.
Black is a good color choice because it is slenderizing.
When wearing a button-up blouse, don't ear one that is too small. The blouse will gape in between the buttons if the top is pulled to tightly over your breasts.
Don't wear anything that cuts you in half. You want to lengthen the body not chop it in two. Wearing a single color is slimming.
Full-figured women with shapely legs look good in pencil skirts that fit snugly to the body and then taper slightly at the bottom.
Avoid pockets on your behind and wear pants featuring a flat front.
A bias cut and A-line silhouette is quite pleasing on big women. A wrap style dress (think fashion designer Diane Von Furstenburg) is a good choice because you can adjust it to your specific curves.
Don't choose insubstantial fabric. Thicker, structure material drapes elegantly across curves.
Select small prints, which are pleasing. Stay away from big, bold prints that make you look like a circus tent.
Wear shapewear under your clothing

. This is the best invention since running water. It holds you in but is comfortable. It's not like those miserable girdles of bygone eras, which were torture devices. Shapewear takes off pounds (visually) and accentuates curves, while holding what needs to be held in.
Finding the right pair of pants can be problematic. Shop for clothing based on your body type and not on your size. You may be surprised to find low-rise pants flatter you. Try a pair on. Keep an open mind You may be delighted to discover those clothes you were avoiding like the plague actually complement you.
Cotton twill and wool gabardine are god choices in fabric because the drape in a flattering manner.
Do not wear clothing consisting in excess of five percent Lycra because it will cling to you too closely.
When wearing a pants suit, the jacket should be fitted and the pants straight-legged.
If your mid-section if your problem area, hide it with a tunic top.
Make sure the purse you carry is not too small. The smaller the purse, the bigger you look.
Wear bold jewelry at the neckline. This keeps people looking upward instead of downward.
Shoes with pointed toes make your legs look longer and thinner.
Popular Savings Offers