Super Bowl facts
By Catalogs Editorial Staff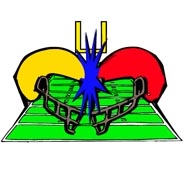 How much do you really know about the super bowl?
The Super bowl was first played on January 15th 1967 in the L.A. Memorial Stadium in Los Angeles, California.  It was between the Kansas City Chiefs and the Green Bay Packers.
From that time until now there have been a total of 41 Super bowls and counting.  As we approach Superbowl season yet again, let's take a look at some super bowl facts to celebrate this, the greatest sporting event in the United States.
Records
With over 40 games behind it, the Superbowl obviously has had many records set over the years.  Here are some of the most interesting and outstanding of those records.
The most interceptions by a single team in a Super Bowl was by the Tampa Bay Buccaneers, who made five interceptions in Superbowl 37.
New Orleans is tied with Miami for having hosted the game the most times at nine times apiece.
Many teams hold the most consecutive bowls won at only two games in a row, but the Buffalo Bills hold the record for most consecutive losses, doubling the next closest contenders at 4 bowls in a row.
The highest score ever achieved by any team in a Super Bowl was 55 points by the San Francisco Giants in 1990.
The lowest score ever managed by a team in a Super Bowl was the Miami Dolphins vs. the Dallas Cowboys in 1972 at only three points.
Mike Lodish of the Bills and Colts, has played in more Super Bowls than any other player, with a total of six games.
The record for the most career touchdowns by a single player goes to Jerry Rice at eight games.
While three players have three career interceptions in Superbowls, Rod Martin is the only player to have achieved this in a single game.

~
Trivia
Want to impress your friends and stun your neighbors?  Here are some trivial facts about the Super Bowl that you can share on game day.
The Super Bowl is broadcast in well over 200 countries and is viewed by over a billion people worldwide.
Over 3,000 members of the press attend the game.
One and a half million new TV sets will be sold in the week before the game and many of those will be used at the roughly 7.5 million Super Bowl parties held that day.
The ten most watched television shows in history are ALL Superbowls.
Mike Ditka, Tony Dungy and Tom Flores have all won Superbowls both as players and coaches.
The Dallas Cowboys have played in 8 superbowls and have won five of them.
The next time you're standing around the water cooler at work or at a football party with friends, have some of these facts memorized.  You'll be the life of the party with your impressive knowledge of super bowl facts.
Popular Savings Offers
Before you continue reading about the Super Bowl facts there is a special announcement we would like to share with you. Catalogs.com has negotiated special medicare rates for our vibrant community of seniors. If you are over the age of 60, you can head over to our Seniors Health Section which is full of information about medicare. All you need is your zip code and a few minutes of your time to potentially save 100s of dollars on your medicare bills.