Things to get a chocolate lover
By Catalogs Editorial Staff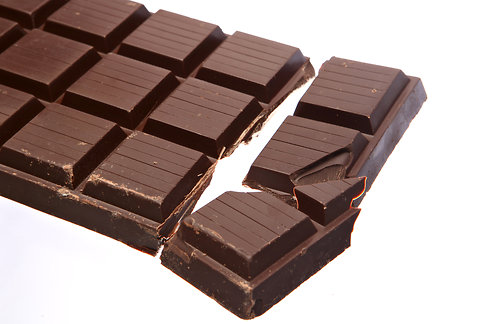 Here are the best things to get a chocolate lover and make a sweet impression
If someone you adore adores chocolate, you probably have a good idea what to get them when special occasions come around. Or do you? The challenge isn't necessarily which kind to get your sweet-toothed friend, it's how much to get.
A single truffle will not do. Nor will a single bar. Sorry.
There are countless types of sweet and creamy things to get a chocolate lover. From chocolate covered everything ? caramels, pretzels, bacon, fruit, cheesecake ? to cookies, brownies, syrups for sundaes, cakes, fountains and fixings to make your own glorious batch of something bittersweet. A gift basket filled with chocolate goodness of all sorts will certainly cause excitement…
Before you continue reading about the Things to get a chocolate lover there is a special announcement we would like to share with you. Catalogs.com has negotiated special medicare rates for our vibrant community of seniors. If you are over the age of 60, you can head over to our Seniors Health Section which is full of information about medicare. All you need is your zip code and a few minutes of your time to potentially save 100s of dollars on your medicare bills.
The truth: There is no wrong answer. A box of truffles will make her day whether they're rolled in cocoa powder, dipped in ganache or decorated with crushed pistachios. Most choco-fiends love it all.
Many have their all-time favorites, their slightly more expensive loves that they only indulge in as special treats. It may be a can of frozen hot cocoa powder, fudge or a specialty bar. Find out what their favorite is and you can build a whole gift basket around it.
What's that you say? Imagine receiving a whole basket filled with different variations of one thing you love. A gift basket loaded with treats is one of the best things to get a chocolate lover. Odds are there will be something in there they never tried before, which is always exciting.
~
Choose a basket that offers a mix of new and old favorites. The star of the show can be anything spectacular from double truffles to gourmet brownies with eye-candy icing. There really are a lot of choices so take your time looking (and sampling!) until you find one you know she'll love.
Different types of chocolate baskets
A taste of home
A simple way to personalize a basket is to choose sweets from the region where your recipient is from. If they're from the south, chocolate covered pralines are a good place to start, while someone from the Midwest may go for choco-dipped bacon or candied nuts. Cocoa-flavored taffies and rich dark fudge are popular along the east coast
Around a drink
Some people gotta have the best of both worlds ? chocolates and coffee, of course. These two things are a perfect combo to give. Go out on a limb and try a bag of fudge-flavored coffee, or play it a little safer with a classic roast, combined with a mocha mix she can add in herself. Fill the rest with little bags of covered espresso beans and she'll love you forever.
You can take the same route for a tea or wine lover. Pick up a few boxes of specialty teas or bottles, along with a cake mix or rich spread they can enjoy with toast or a scone. Throw in a few shortbreads with fudge for dipping and you're about to make someone very hungry and happy.
Covered fruits
When you're looking for the perfect gift, sometimes what you're really looking for is something they've never experienced before. Something you know they'll love. While many choco-fiends have probably already enjoyed the pleasure of covered strawberries, there are a number of fruits they may not have dipped yet.
Dipping fruits in chocolate isn't hard. It's actually quite fun. A quick way to do it yourself is to microwave some chips, whip them together and dip. Set on wax paper to cool then refrigerate to harden.
Blueberries and cherries hold up well if you'd like to try dipping your own. Dried banana chips are delightful, and a heart healthy treat if you're using dark chocolate. Dip orange slices, pear slices or an entire apple rolled it in crushed peanuts with stick through the core.
The bottom line is that the list of things to get a chocolate lover only has one requirement and you know what that is. Lovers aren't hard to make happy. A small container with their favorite indulgence lets them know you're thinking of them. Who knows, they may even share.

Popular Savings Offers