Top 10 Amazing Cheer Dance Songs You Must Know
If you're looking for a few new numbers for your cheer dance team, check out this top 10 list of the best cheer dance songs here to make sure the crowd will keep on dancing and stomping with you.
10. 4 Minutes by Madonna (with Timbaland)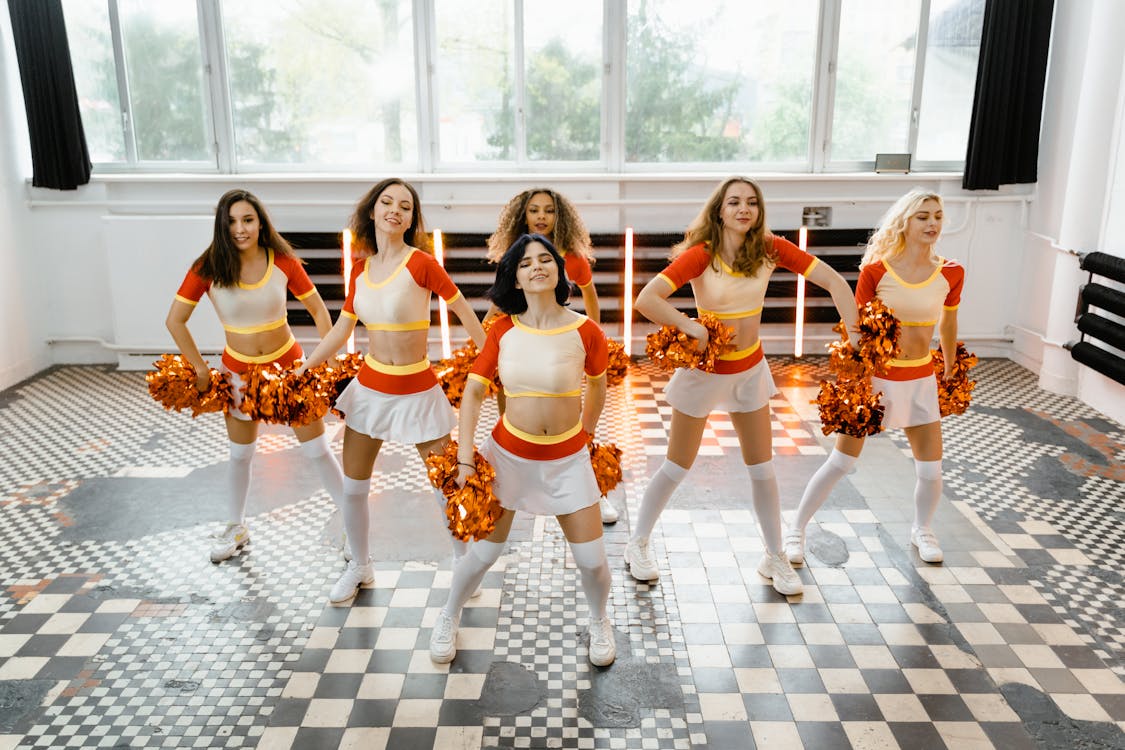 A slower and stronger piece than people might expect from a countdown of the best cheer dance songs, but with the right team, it's magic. The sharp beat works for your crowd-wowing team moves, and the slower tempo will let the judges see the precision choreography.
9. I Got Feeling by Black Eyed Peas
Sure a popular wedding entrance video on YouTube has made this song a little too overplayed, but it still works as a great first routine song for your cheer dance troupe. The slower entry, changing styles and complex sound lets you show a variety of styles in one piece. And as a plus, the feel-good lyrics are infectious, and just might get the audience and the judges singing along.
8. Lolli Lolli (Pop That Body) by Three 6 Mafia
Not much for lyrics, but it has to be among the top 10 best cheer dance songs because the sound works for all kinds of moves and styles. The changing tempos and sections make it a great song for a cheer dance with several very different elements, like twist downs, extensions, ball backs, and back handsprings into stunts.
Before you continue reading about the Top 10 Amazing Cheer Dance Songs You Must Know there is a special announcement we would like to share with you. Catalogs.com has negotiated special medicare rates for our vibrant community of seniors. If you are over the age of 60, you can head over to our Seniors Health Section which is full of information about medicare. All you need is your zip code and a few minutes of your time to potentially save 100s of dollars on your medicare bills.
7. In my Head by Jason Derulo
Like a couple of my other selections, this one is a little slower than the standard cheer dance mix. But it works great for advanced teams who use the tempo to build their formations and need to allow for audience reaction. Striking dance team costuming works well with this song too. Not a song for a beginning team, this takes flawless performance to carry off, but for the team who can, it's a winner.
6. DJ Got Us Fallin in Love Again by Usher (with Pitbull)
The only reason I didn't put this higher on the list was that it's played too much on the radio. Personal issues with the song aside, this is one of the best cheer dance songs out there. The tempo and beat fit with routines at all levels.
5. Can't Be Tamed by Miley Cyrus
Yes, she started on kids' TV, but this song is anything but kids' fare. And as a cheer dance song, it's perfect. Strong. Unexpected. The lyrics will allow you to do a themed cheer dance, with a lot more drama than the standard routine. And you know that sparkling performance apparel you fell in love with at camp? The drama of that look is perfect for this number!
4. Not Afraid by Eminem
You will need to use the radio edit to put this song into your cheer dance mix, but the slight inconvenience is well worth it. The beat and the words are perfect for a powerful cheer dance performance. The drama potential is huge … the judges will not be able to ignore your team when you perform to this song.
3. Lace and Leather by Britney Spears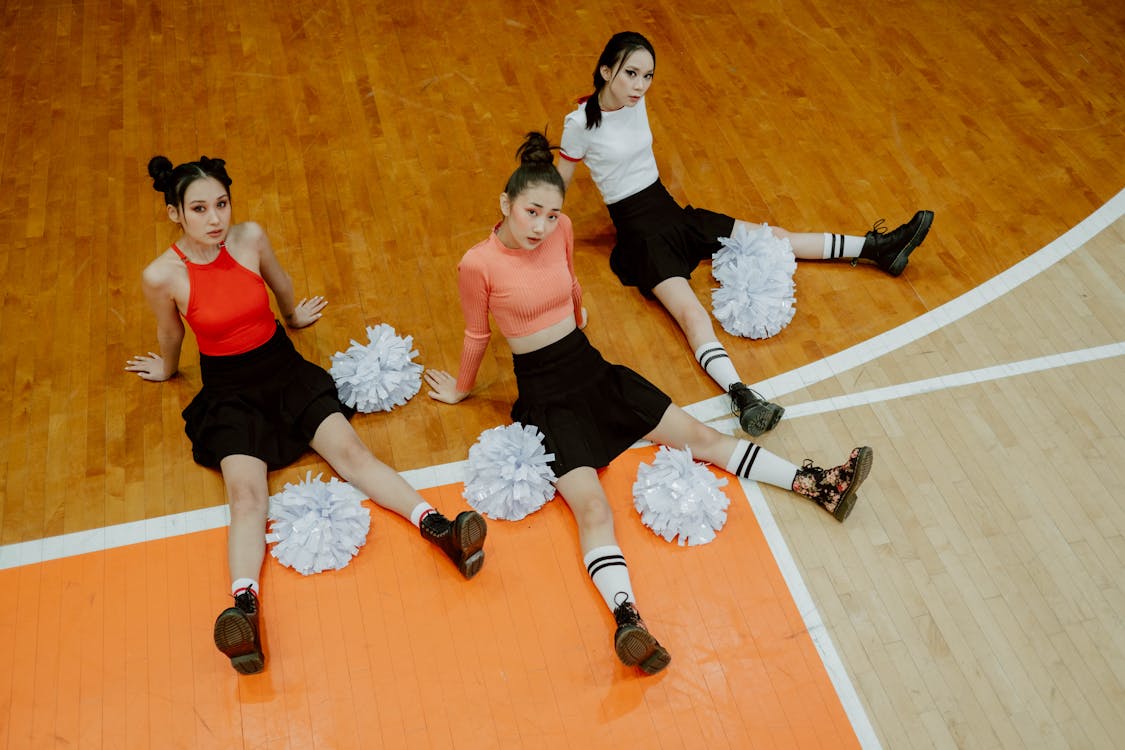 The strong beat makes this one a natural for cheer dancing. And the relatively slow tempo gives your team a chance to do more dramatic moves. It's also a great piece for working in some more
dramatic costuming
– skip the cheer camp look for this one.
2. Poker Face by Lady Gaga
This song feels like it was just made for cheer dance. The strong rhythm is perfect for synchronized moves and the techno feel really emphasizes your team's clean, slick movements. Just make sure you use your floor space well with this song … you'll want the judges to catch every move.
Popular Savings Offers
1. Sexy Back by Justin Timberlake
Sure it may be a common choice, but there's a reason. This song earns its number one position in the top 10 cheer dance list. Everything works in this song…the tone, the beat, the repetitious lines, the strong background vocals.