Surprising Mother's Day Gifts for Grandma You Should Consider Giving
Whatever a grandchild – regardless of that grandchild's age – gives to his or her grandmother is going to be treasured. Grandmas love their grandbabies a lot, maybe even more …. Okay, we won't go there …There is a special bond between grannies and their offspring's offspring. Just ask any granny you know. If you really want to show your grandmother how much you value and love her, here are some suggestions for the top ten Mother's Day gifts for grandma:
10. Surprise photo session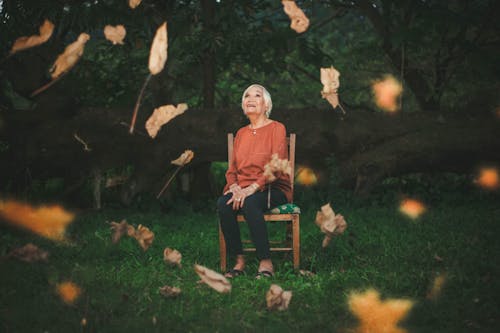 Snap an un-posed picture of grandma with her grandchildren. Have it printed and then
mat and frame
it. Pictures are always a great present and a treasure. She can view a picture of her grandkids and herself every time she passes through the room where the picture is displayed and, guaranteed. This will bring a smile to her face. You can also create photo albums online, which is a wonderful photo treasure to give as Mother's Day gifts for grandma, particularly to a grandmother that may not see her grandchildren as often as she would like.
9. Send her away
If grandma has been dying to go to Las Vegas or to
go on a cruise
, buy her and her partner or best friend a ticket and bid them bon voyage. This would certainly be a Mother's Day gift to remember.
8. Wine and dine her
Switch it up for a change and take the grandmother out to be wined and dined. She may be the one who is always feeding you so show her how much you appreciate her by taking her to a fine restaurant. Do not under any circumstances let her foot the bill. After dinner, let her know that you signed her up for an exclusive wine club and promise to share a toast with her every single month.
Before you continue reading about the Surprising Mother's Day Gifts for Grandma You Should Consider Giving there is a special announcement we would like to share with you. Catalogs.com has negotiated special medicare rates for our vibrant community of seniors. If you are over the age of 60, you can head over to our Seniors Health Section which is full of information about medicare. All you need is your zip code and a few minutes of your time to potentially save 100s of dollars on your medicare bills.
7. Garden gifts
If grandma is the consummate gardener,
buy her plants
, bulbs, seeds, clay pots, gardening gloves, gardening utensils, a garden mat to kneel on, a garden seat, or anything that is related to a garden and which will make the physical aspect easier on her. Offer to help her in the garden and be sure to do it. Think of ways to extend the
entertainment
her garden will give her, like butterfly houses or hummingbird feeders.
6. Memory tender
Those of you who are into scrapbooking can create a wonderful gift for grandma. Look through your family photos and through hers and put together a collection of pictures, old and new, bits of memorabilia such as ticket stubs, newspaper announcements, scraps of fabric or anything that has meaning to her. She will love this. Buy her extra scrapbooks, papers, stickers, embellishments and ribbons and make a promise to spend time with her – scrapbooking!
5. Teach her tech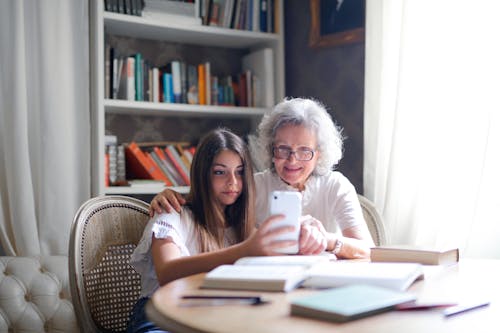 Make a point of visiting your grandmother frequently. When you can't see her in person, call her. Get her hooked up on the Internet so you can email and IM and Skype and all of those cool things that allow people to see and talk to loved ones who are living far away. Buy her a
webcam
. Create a Facebook profile for her. Teach her how to text.
4. Wrinkle away
Pay for her face lift. Well, come on!
3. Baby on board
Tell your mother that you are going to make her a grandmother. Surprise! That's always a special moment, and sometimes it takes the grandmother-to-be a few minutes to process the information. It would be one of the best Mother's Day gifts for grandma ever.
2. Music for her ears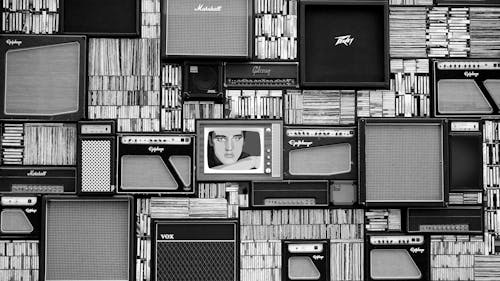 Does your grandmother have a special affinity for music from the … 1960s or 1950s or even further back? Find DVDs featuring the music that she grew up with. Put on the music and dance with grandma. It may require doing the twist or the jitterbug.
Popular Savings Offers
1. Spa retreat
You know your grandmother best. If she is the type of woman who loves luxury send her off to a spa for the day where she can be massaged and receive a facial and pedicure and manicure and take advantage of all the indulgent frills that happen in those places. She will thank you.