10 Amazing U.S. Summer Family Vacation Destinations For You
The best way to truly enjoy your summer vacation is to put the time and energy to plan it. Researching destinations that the whole family will enjoy is one way to do this. This blog shares to you ideas, tips, and inspiration for summer vacation destinations in the good old USA. Here are our top ten selections of sites for the best summer family vacation:
10. The Hawaiian Islands
If you are ready to escape to paradise for your family vacation, consider visiting one or several of the
Hawaiian Islands
. Beaches, volcanoes, lush tropical forests and gardens, waterfalls are here. You can also find vanilla, macadamia nut, coffee, and pineapple plantations, are some of Hawaii's unique tourist destinations.
Moreover, outdoor family activities abound in Hawaii. Hiking, swimming, tubing, surfing, zip line adventures, parasailing, etc are just a few of the options. Most family-friendly Hawaiian resorts offer kids' clubs, educational cultural activities, and lavish pools with slides, waterfalls, and other features.
9. Blue Ridge Parkway, North Carolina
Next is the Blue Ridge Parkway is one of America's most scenic highways. This stretches 470 miles through Virginia, North Carolina, and Tennessee, connecting Shenandoah and Great Smoky Mountains
National Parks
.
Before you continue reading about the 10 Amazing U.S. Summer Family Vacation Destinations For You there is a special announcement we would like to share with you. Catalogs.com has negotiated special medicare rates for our vibrant community of seniors. If you are over the age of 60, you can head over to our Seniors Health Section which is full of information about medicare. All you need is your zip code and a few minutes of your time to potentially save 100s of dollars on your medicare bills.
The winding parkway boasts stunning vistas, wildlife viewing opportunities, blooming wildflowers and native plants. Many hiking trails and campsites are located directly off of the parkway. Other notable landmarks include pioneer settlements, coal mines, Appalachian folk and craft centers, and historic Native American sites.
8. Yellowstone National Park, Wyoming
Yellowstone National Park is also a fascinating vacation destination. It is famous for the powerful, underground geothermal forces that have created rare geological formations, and phenomena. This includes sites such as crystal-blue hot springs, yellow rivers of sulfur, bubbling mud holes, steaming geysers. Of course, ethereal hot pools boasting brilliant mineral colors of green, blue, pink, orange and yellow are also found.
Mammoth Hot Springs, the Old Faithful geyser, Belching Dragon and the Grand Canyon of Yellowstone are some of the park's most notable attractions. In addition to geothermal features, the park offers a lot of activities to enjoy. Hiking, backpacking, camping, boating, and horseback riding and white-water rafting can be done. Other opportunities to view wild life such as elk, bison, moose, wolves, even grizzly bears is also on the list.
7. Martha's Vineyard, Cape Cod, Nantucket Beaches, Massachusetts
If beaching it your family's preferred approach to summertime, plan in advance. Research lodging and accommodations on the Massachusetts sea shore. Sand dunes, tidal pools, beaches, marshes, board walks, arcades, historic lighthouses, and parks conjure nostalgic memories of eras passed.
Many of these islands were major hubs for mariner activity and whaling in the 18th and 19th centuries. Be sure to explore museums, art galleries, and historic sites that offer exhibits and educational resources.You can learn more about early American maritime history.
6. The Adirondack Region, New York
Upstate New York is a playground for kids of all ages during the summertime. Lake Placid and Lake George in particular have gained popularity as summertime vacation retreats where outdoor activities abound. Swimming, boating, fishing, hiking, camping, cycling, and horseback riding are just a few overall favorite pastimes. The region features over 3,000 lakes and ponds, 2,000 miles of hiking trails. There are also more four-star resorts, hotels, and spas than any other destination in New England.
Meanwhile. other area attractions include Fort Ticonderoga. This features thousands of pistols, muskets, bayonets, and swords dating back to the 18th century. Historic battlefields, rodeos, theme parks, train rides can also be seen. Above all, the Adirondack Park Agency's Visitor Interpretive Center will offer you bird and butterfly watching and live raptor demonstrations can be done.
5. Boston, Massachusetts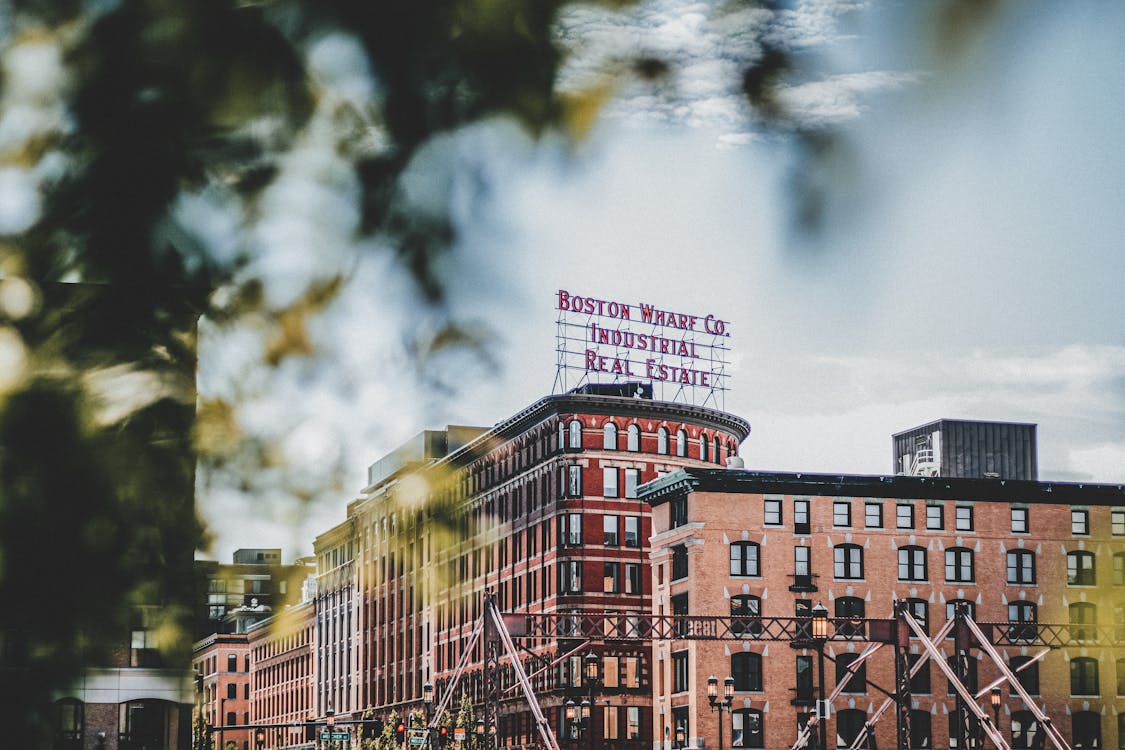 As one of America's oldest and most historic cities, Boston is rich with cultural, historic, and family oriented attractions. From the sporting events at Fenway park to the street performers and baked beans at the Faneuil Hall Market Place, Boston is full of surprises. Be sure to check out Boston's state-of-the-art Children's Museum. The Boston Duck Tours based on the classic children's book "Make Way for Ducklings", can also be enjoyed. There is also a fabulous Museum of Science and the Boston Aquarium that the kids will enjoy. The Boston Harbor is also a tourist attraction. It features the Dragon Boat Festival in early June, Harborfest in late June, and the Fourth of July Celebration with the Boston Pops in July.
If you are planning a Boston visit, invest in a Go Boston Card or a Boston City Pass. The tourism bureau offers these multi-attraction savings passes especially for tourists. During the summer, these passes offer a five-for-one savings on tourist attractions. Some Boston tourist attractions will also offer discounts for visitors presenting AAA cards.
4. Mesa Verde, Colorado
If your family is fascinated by ancient history, archeology, exploration and ancient history, then visit Mesa Verde National Park. It is the archeological center of America, should take priority on your list of vacation destinations.
National Geographic Traveler identified Mesa Verde as one of the "50 Must See Places of a Lifetime". In fact, readers of Conde Nast Traveler selected it #1 in the Top Monuments category. Climb the cliffs to the Cliff Palace and Balcony House, spectacular ancient dwellings of the Puebloan people. Follow the San Juan Skyway to the Trail of the Ancients. Don't miss the Anasazi Heritage Center, Monument Valley or the Arches.
3. Sequoia/Kings Canyon National Park, California
There exists a particular Sequoia tree named General Sherman, celebrated as the largest living organism in the world. This tree, nearly 300 feet tall, boasting a trunk circumference of over 36 feet. It is located in a grove aptly named the Giant Forest, which contains three of the other tallest trees in the world. A family vacation to hike below these breathtaking giants in an unforgettable event.
In addition to tremendous trees, Sequoia and Kings Canyon National Park are home to rare wildlife. You can also experience breathtaking views, scenic camping and hiking. In the summer, be sure to inquire about ranger-led walks and talks. There are kid-friendly educational programs at the Beetle Rock Education Center too.
2. Grand Canyon National Park, Arizona
The Grand Canyon is truly one of the most spectacular landmarks in the nation. Railway tours, helicopter tours, hiking tours are available. There are also horseback or mule tours, or even jeep
tours available for families
to explore the scenic canyons. You can also trail that descend to the Colorado River. Many park hotels visitors centers offer family events, presentations, classes, workshops. These workshops feature activities on the topics of geology, history, wildlife, and natural resources.
1. Glacier National Park, Montana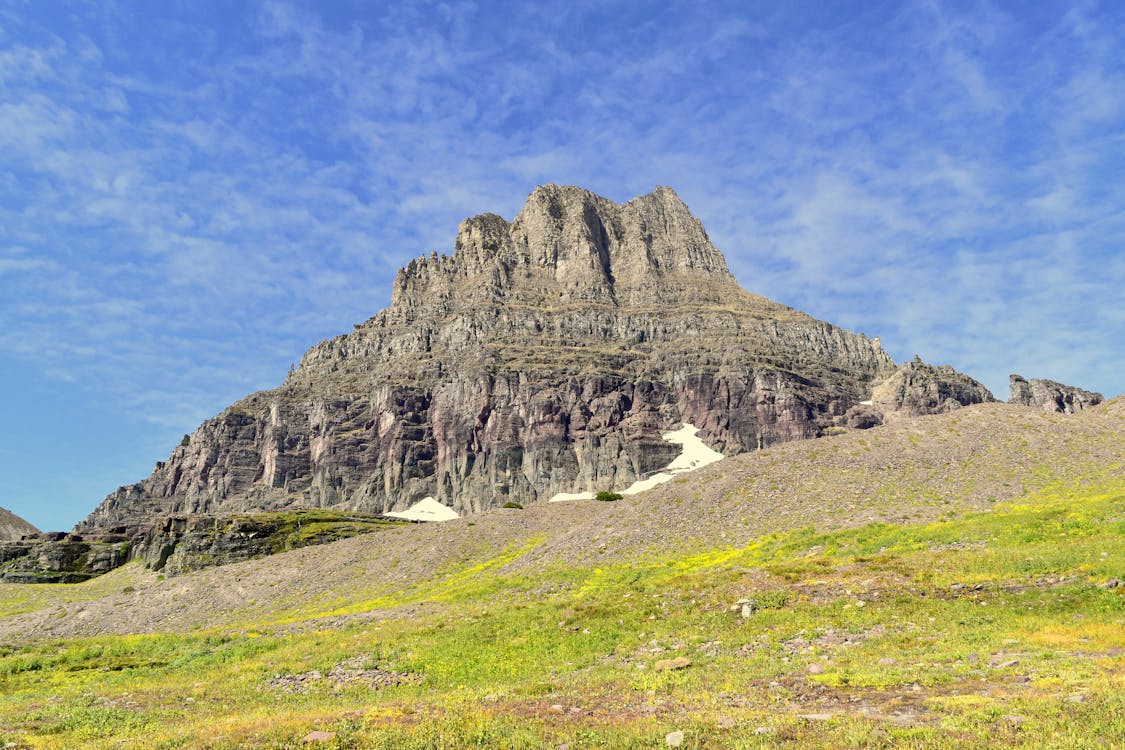 Lastly, Glacier National Park is on the list. Visiting this destination in big sky Montana is a good plan. It gives you one of the most refreshing life experiences you can ever have. The majestic, pristine mountains, sub-ranges of the
Rocky Mountains
, are referred to as the "Crown of the Continent Ecosystem". It is where rare species of plants and animals exist. The mountain ecosystem includes tundra and prairie, as well as ancient forests of red cedar and hemlock.
Glacier national park is in our #1 pick for best family vacation sites. This is because this year is particularly special for the park. Last 2010 marks the centennial anniversary of Glacier National Park's founding. A vast array of events, programs, and family activities are always available for everyone.
More about our Top Ten US Summer Vacation Destinations:
Indeed, children look forward to summer all year long. When school ends, kids deserve to enjoy a break from books and classrooms, and are ready for trips, adventure, outdoor excursions and activities. For parents, the process of planning for a summer vacation is generally done four to six months earlier. Wise parents know that it is best to initiate the planning stages with family discussions. Hence, asking children about their personal likes and interests will help to make children feel involved and enthusiastic about vacation plans.
Popular Savings Offers
Contributed by Sara Shea, Catalogs.com Info Guru