Top 10 Weight Loss Smoothie Recipes: Your Ultimate Food Guide
Contributed by Aurora LaJambre, Catalogs.com Info Guru
It's easy to get carried away once you venture into the smoothie-making world, but it only takes a few ingredients to make a healthy drink to can serve as a meal replacement, boost metabolism and curve your appetite.
Weight loss smoothies provide substantial vitamins and nutrients through nutritious fruit – like navel oranges, pineapple, bananas, and apples – and ingredients and keep you feeling full. One of the major challenges for people trying to lose weight is reducing their calories, especially when experiencing cravings or hunger.
Here are the top 10 weight loss smoothie recipes for anyone trying to lose weight while establishing a healthy lifestyle.
Before you continue reading about the Top 10 Weight Loss Smoothie Recipes: Your Ultimate Food Guide there is a special announcement we would like to share with you. Catalogs.com has negotiated special medicare rates for our vibrant community of seniors. If you are over the age of 60, you can head over to our Seniors Health Section which is full of information about medicare. All you need is your zip code and a few minutes of your time to potentially save 100s of dollars on your medicare bills.
10. Peanut Butter Banana Smoothie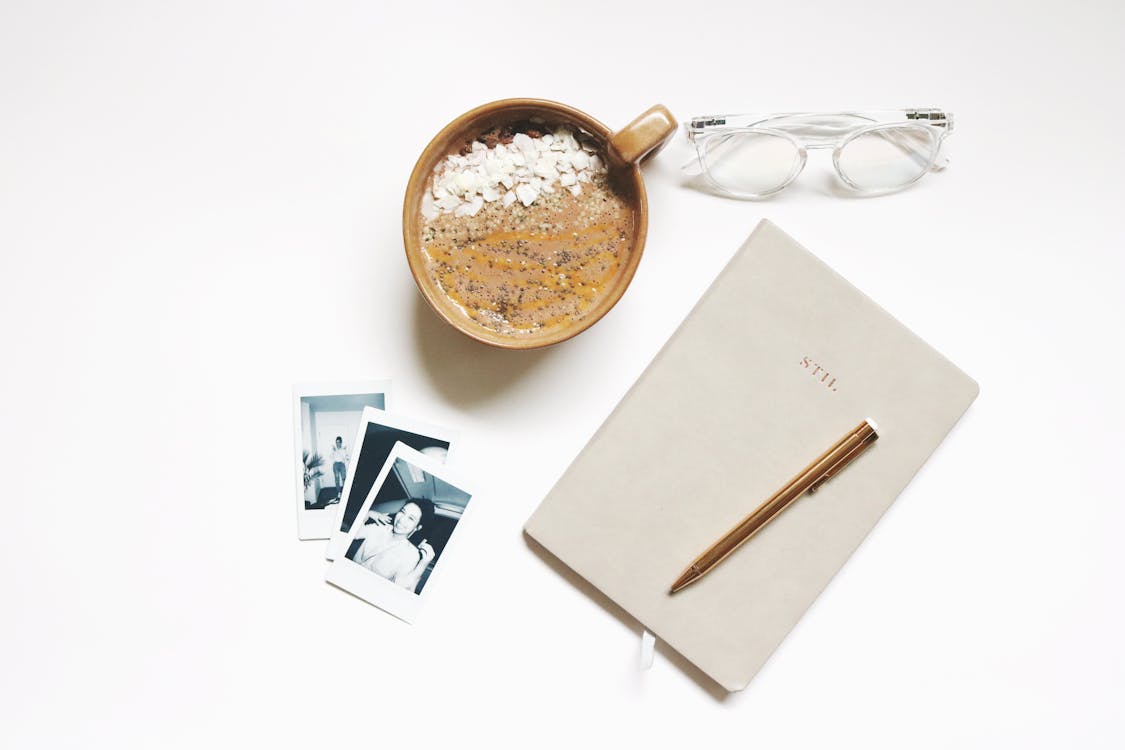 Firstly, it is said that protein smoothies can serve as a meal replacement. In accompaniment with your exercise regiment, they help you shed fat and build muscle. A study published in the "American Journal of Clinical Nutrition" reported that a diet that receives 30% of total calories from protein reduces appetite over time. Add half of a banana, 1 Tbsp of natural peanut butter, ½ cup non-fat milk, 6 ice cubes and 1 tsp chocolate
whey protein powder
. This smoothie has about 300 calories.
9. Exotic Parfait Smoothie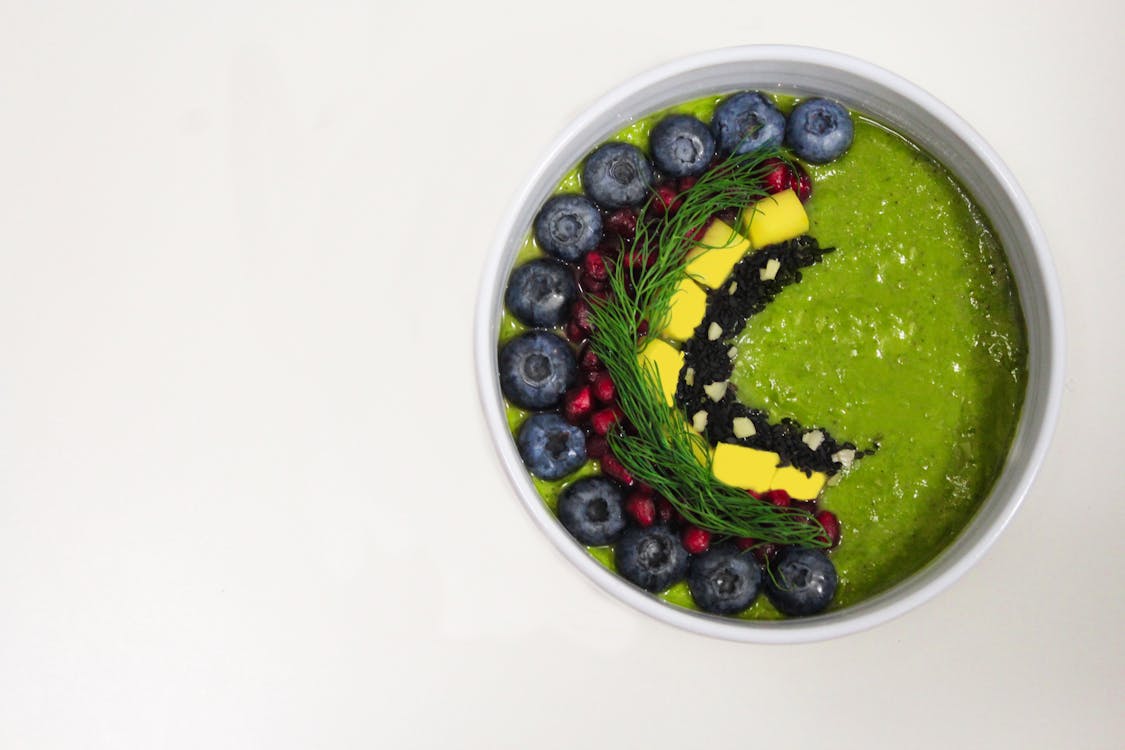 Secondly, we boost your metabolism with an antioxidant-rich morning smoothie that your body will thank you for. Drop a handful of frozen mangoes and berries in the blender. Add 3 teaspoons of pineapple yogurt, 6 ice cubes, ¼ cup of water and ¼ cup low-fat milk. Consider adding a scoop of
bee pollen
or ginseng for additional nutrients.
8. Mocha Madness Parfait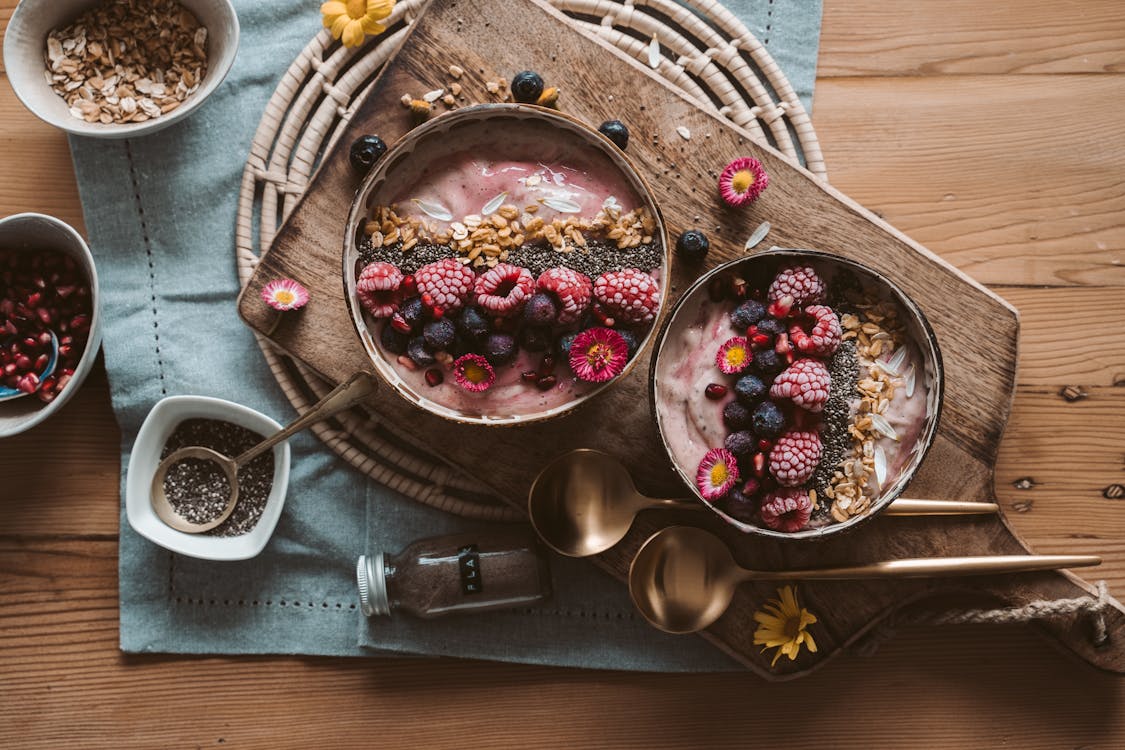 Losing weight is about discipline and committing to a healthy lifestyle, not deprivation. Thus, you can say hello to
Runner's World's
deliciously low-calorie delight for
coffee and chocolate
lovers. All you need is ice, low-fat vanilla frozen yogurt and hot cocoa powder. Pat yourself on the back for consuming 38% recommended daily value of calcium, 2 grams of fat, 8 grams of protein and a mere 180 calories.
7. Watermelon Smoothie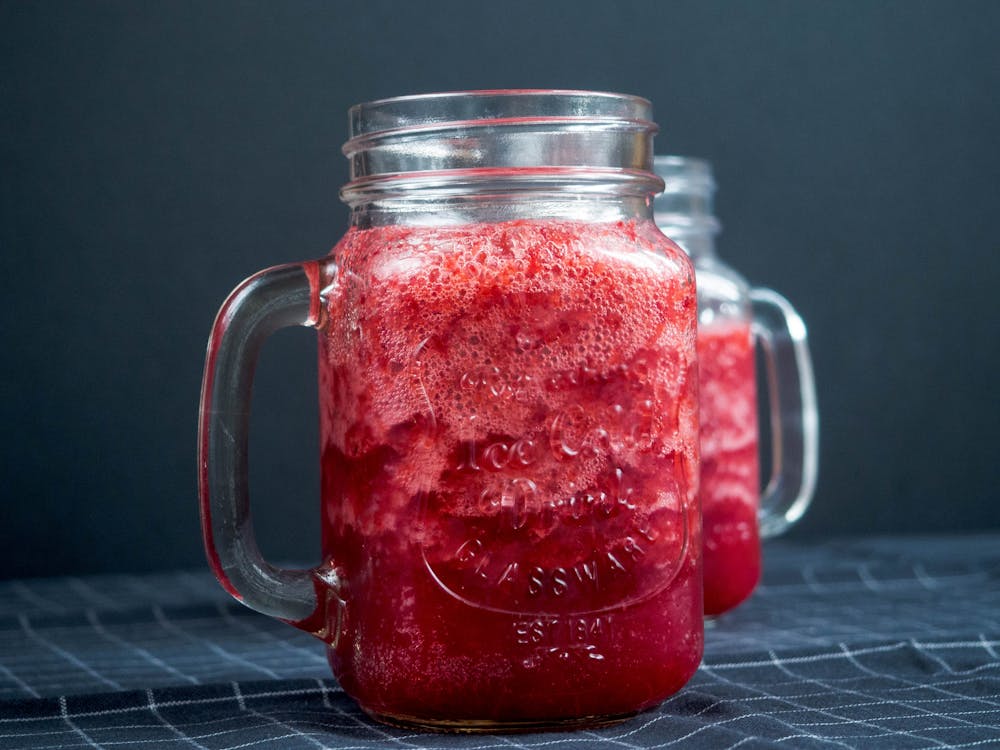 Watermelon is another low in fat and calories so it's the perfect main show to a weight loss s
moothie recipe.
To do this, you can add a handful of ice and a creamy base like non-fat yogurt or low-fat milk and blend to your preferred consistency. Add a slice of orange to brighten the flavor a touch. This healthy summer treat deserves the company of a paper umbrella.
6. Mixed Berry Smoothie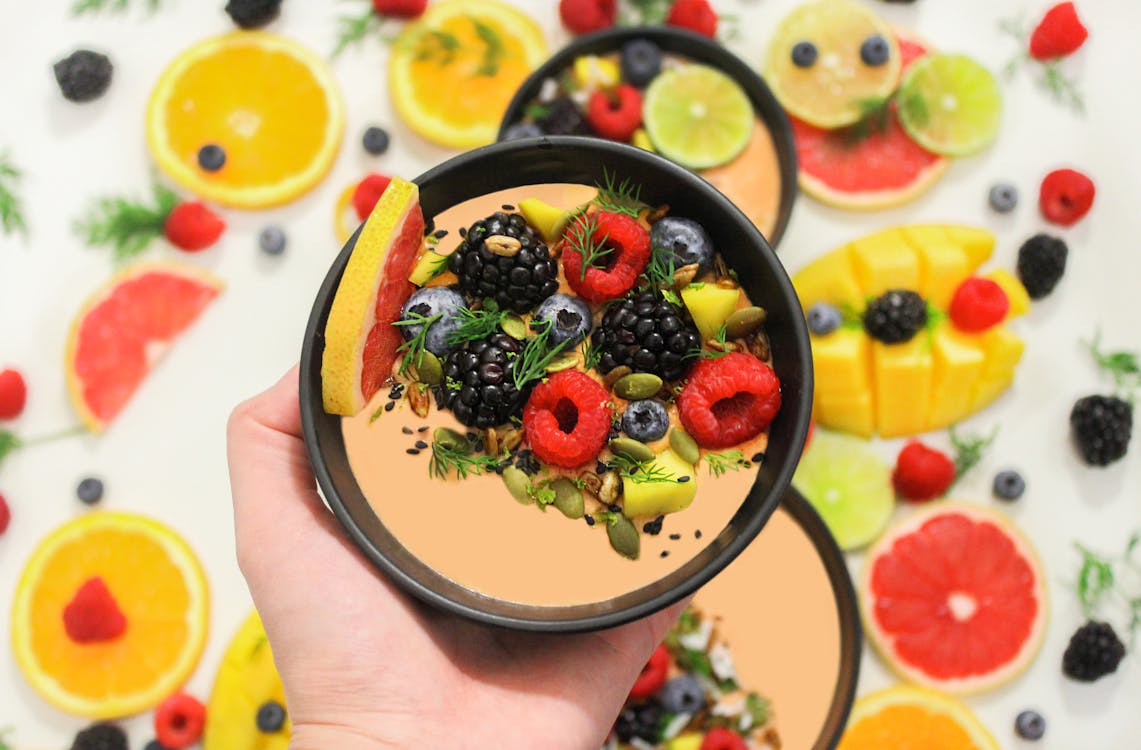 The beauty of frozen fruit is that you can enjoy a mixed berry smoothie year-round. You can buy one type of frozen berry or a variety bag often with blueberries, raspberries, strawberries and blackberries. Combine a cup of frozen berries with ½ cup of low-fat milk or ½ cup of non-fat plain or vanilla yogurt. Low on fat and calories, this smoothie has about 2 grams of protein, about 14% recommended daily value of dietary fiber, and a number of other nutrients and minerals.
5. Strawberry Banana Smoothie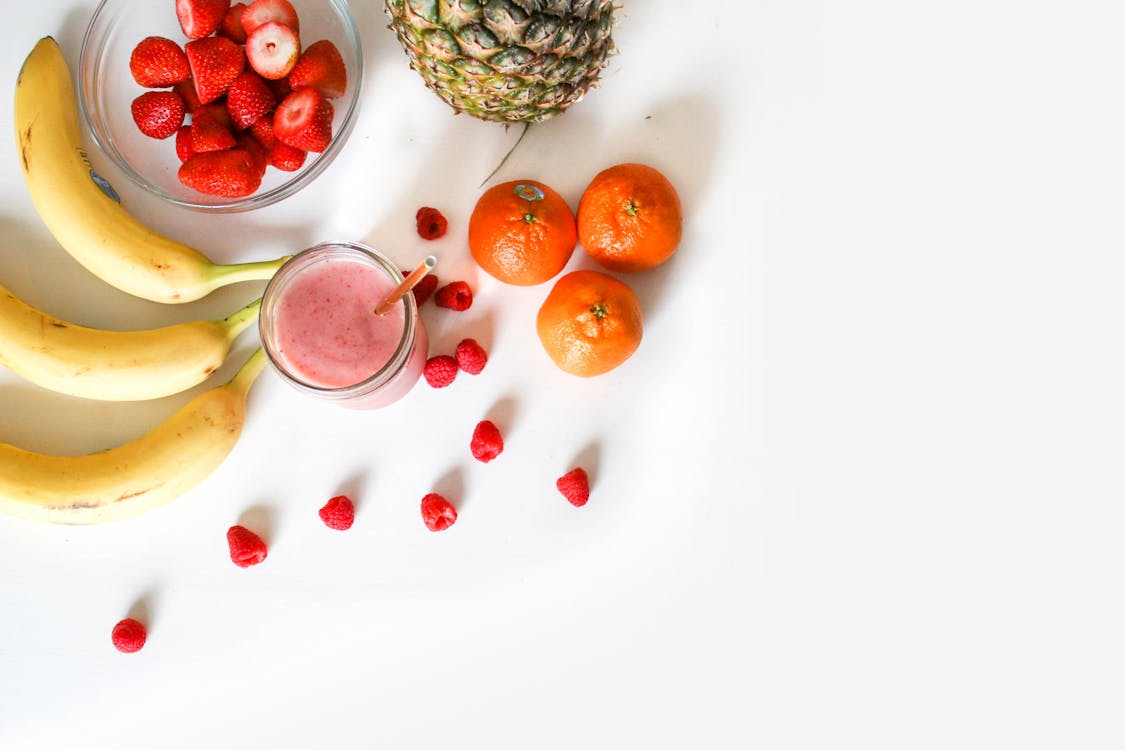 A strawberry and banana smoothie includes about 240 calories, 45 carbs and 1 gram of fat. Have one before a run or heavy cardio workout for extra energy to burn without feeling weighed down. Break up a banana and throw it in your blender. Meanwhile, you can add a handful of strawberries, half a sliced Florida orange, a few ice cubes and ½ cup of low-fat milk or yogurt.
4. Thermos-ready Smoothie
Eating Well offers this
weight loss smoothie recipe
bursting with fiber and protein. Mix frozen berries, banana, apple juice and silken tofu for a creamy smoothie you can pour in your thermos and head out the door with. It contains 288 calories, 3 grams of fat and 62 carbs, as well as 6 grams of protein and 7 grams of fiber and can replace 3-1/2 servings of carbohydrates.
3. Honeydew-Kiwi Fruit Smoothie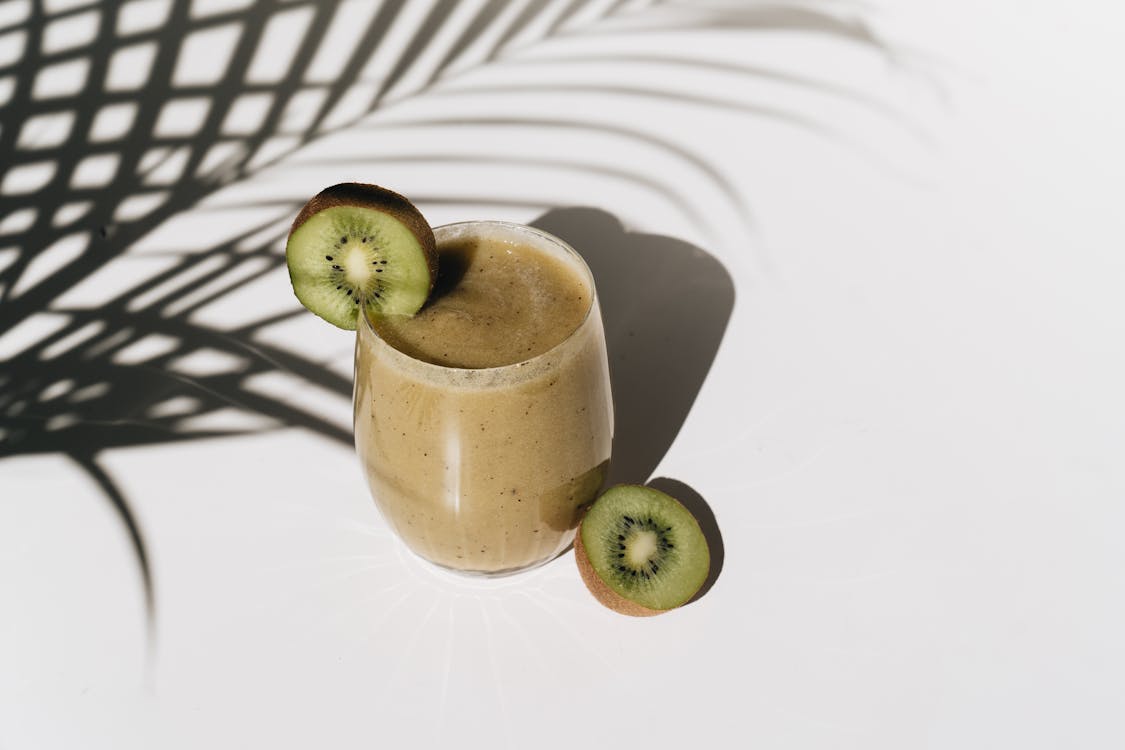 Fitness magazine offers this delicious recipe for honeydew-kiwifruit smoothies. The
weight loss smoothie
recipe is low on sugar and calories and offers potassium and vitamin C. It's only 110 calories with 0 fat, 27 carbs, 3 grams fiber and 2 grams of protein.
2. Joy Bauer's 5 Calorie Smoothie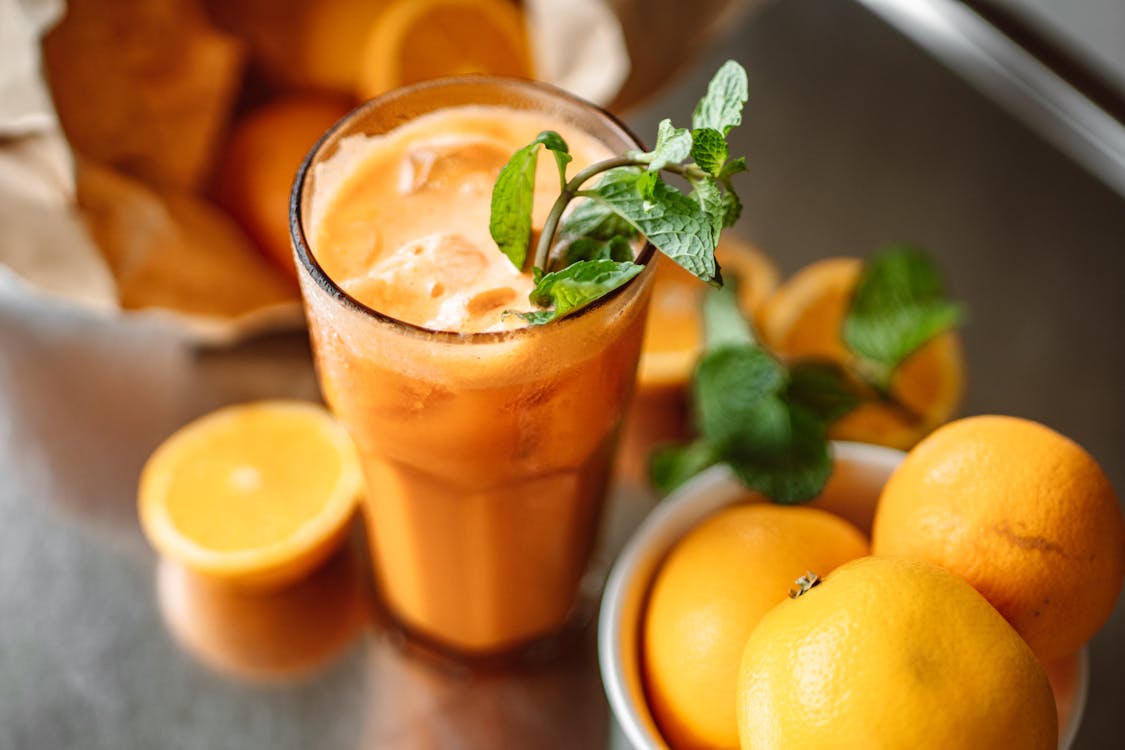 From Good Morning America's mid-day snack recommendation for losing weight, Joy Bauer offers this
weight loss smoothie recipe
from her 90/10 Weight-Loss Plan. Add 2 cups of peach or orange-flavored Fruit-2-0 water with crushed ice and 5 fresh or frozen strawberries. Blend and enjoy this hyper-low calorie mid-day refresher.
Popular Savings Offers
1. Magical Breakfast Smoothie
Finally, Dr. Oz revealed the
Quick Magical Breakfast Blaster
on the Oprah show a while back as a healthy drink to enjoy for only 136 calories. The weight loss smoothie recipe only contains 136 calories and will keep you feeling full until lunch. Blend water with ice, banana, blue berries, soy protein, flax seed oil, and apple juice or honey