Traditional Australian fashions
By Catalogs Editorial Staff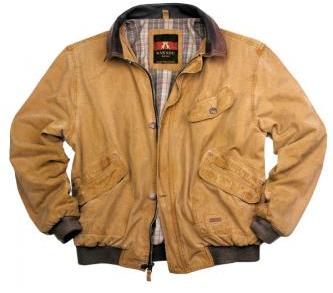 Traditional Australian fashions are part of many people's wardrobe stables
At first glance, traditional Australian fashions resemble clothes commonly seen in the west. But take a closer look and you?ll see the unique touches inspired by the country's warm climate and famously outdoorsy, active lifestyle.
As a population largely made up of people who have settled from elsewhere, many aspects of the culture originated as hybrids – taking the best of many worlds and mashing them together like a bowl of mushy peas. Tasty Aussie foods, fashion and music show traces of borrowed culture that have since been twisted and tweaked to national preferences. 
In recent years, the country has produced some of the most sought after, rustic designs around. A few of the iconic examples of these styles are found in the swimwear and Australian bushwear. These garments are made to provide durable comfort while protecting Australians from elements like the sun?s UV rays. 
Before you continue reading about the Traditional Australian fashions there is a special announcement we would like to share with you. Catalogs.com has negotiated special medicare rates for our vibrant community of seniors. If you are over the age of 60, you can head over to our Seniors Health Section which is full of information about medicare. All you need is your zip code and a few minutes of your time to potentially save 100s of dollars on your medicare bills.
The good news is you don?t have to go all the way to Australia to sport the country?s cool, laid-back styles. Many of these traditional Australian fashions are available in boutique shops on and off line. These places are one stop shopping for leather hats, kangaroo tees and violet crumbles ? a candy bar you must try.
~
Bush style
Not everyone in the country flocks to the beach. Bush hats and boots are sort of an Aussie equivalent of what Americans picture when they think of cowboys. Both required durable clothing made to withstand the constant wear and tear of life outdoors.
Bush hats have a brim to block the sun. Like cowboy hats, the brim curls up a bit at the sides, creating a distinctive silhouette. They?re often made of leather, are conveniently foldable and waterproof.
Work boots often have elastic sides and are made to be easily pulled on and off. They stop after the ankles as the climate is too warm for high boots. The soles have excellent traction with strong support so you can cover long distances on foot when needed.
Tees
It?s no surprise that classic cotton tees with naval stripes and wildlife images are closet staples. Bright, casual clothes featuring images of local flora and fauna are simply what many reach for when heading out for the day. Drill cotton is one of the more durable fabrics of choice.
Board shorts
No doubt the pristine coastline influences how people dress. On weekends it?s common to see people in board shorts. Why not? They double as a bathing suit so when you?re done running errands you?re all set to surf.
Let's not forget the thongs!
Not to be confused with the stringy underwear that likely comes to mind with the word ?thongs?. Here we?re referring to casual footwear known in the U.S. as flip-flops. Wear them to the beach, barbecues and anywhere else you go to kick back.
Swimsuits
Buy a swimsuit in Australia and you?ll find yourself in a flattering, vivid print not unlike the leisure prints you find on the Hawaiian Islands. According to the Australian Government website, the cuts of swimsuits have changed dramatically in recent years. While Speedos and bikinis are still produced, you also see a lot of tops with long sleeves or full out body suits to better protect swimmers from the sun.
It?s all in the attitude
Aussie women are known for the flair they bring to fashion. They layer thin, breathable fabrics in light colors to create easy breezy looks. Modern designers often pair structured crop jackets with flow skirts and throwback island prints. 
The main thing traditional Australian fashions have in common is attitude. For many people in and outside the country, the clothing represents pure freedom and love for healthy, active lifestyles. 
Daily life down under may not involve hugging koalas and hanging ten, but the clothing leaves open such possibilities. Every day is an adventure. 
Popular Savings Offers