Ways to transform your images
By Catalogs Editorial Staff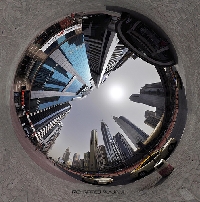 Transform your images to go beyond just photos using your camera or smartphone
Nowadays, when it comes to taking your photos from the 3×5 variation and expanding their scope, the only limiting factor may be your creativity. Whether taking photos and turning them into gifts, acrylic prints, phone cases, cushions, T-shirts, quilts, pillows, books, crystal, stickers, tote bags, purses, and the like, the sky's the limit.
So now, some of our most cherished memories can be immortalized in a way that is unique, special, and ever-lasting. But should you do it yourself? Or should you head to professionals in order to craft those perfect lasting memories? Keep reading to find out about the best ways to transform your images into something more.
3D Laser Images
Before you continue reading about the Ways to transform your images there is a special announcement we would like to share with you. Catalogs.com has negotiated special medicare rates for our vibrant community of seniors. If you are over the age of 60, you can head over to our Seniors Health Section which is full of information about medicare. All you need is your zip code and a few minutes of your time to potentially save 100s of dollars on your medicare bills.
Turning your photos into a three-dimensional work of art within a stunning crystal rectangle, sphere or even heart is a dramatic way to  transform your images and create a lasting keepsake. All you have to do is upload a high resolution photo, choose your shape, then wait for your masterpiece to arrive. 
Consider these for weddings, birthdays, anniversaries, graduations, commemorative awards, cherished pets, or even an image of your first car, favorite vacation destination or any other moment you'd like to preserve. 
From photo to a work of fabric art
Imagine your favorite snapshot transformed into a custom cross-stitch or needlepoint chart, complete with the right colors of floss to bring that image to life. What a wonderful gift for a new grandparent, newlywed couple or new parents! Stitch it for them, or present it as a ready-to-complete gift for the crafty people on your list. 
This is also a wonderful way to remember the family house, a special milestone or an ancestor who has passed on. 
Today a photo, tomorrow a work of wearable art
Turn an ordinary snapshot into a vibrant work of wearable art, Combine serveral portraits to create collage, or feature a family shot as an eye-catching design. Or honor your pets with a colorful wearable portrait you'll be proud to wear.    
Do-It-Yourself
ShortCourses.com offers insight on how to transfer your cherished photos onto fabrics of every variety: printing directly on fabric, the iron-on method, and even the cross-stitch method. While each works, there are drawbacks, too, to the DIY perspective.
With the iron-on method, one is using transfer paper in which they print the image on; they then iron on the image onto the fabric. This is the easiest method but it also leaves the area slightly stiff. For printing directly onto the fabric, the piece has to be small enough to pass through your printer so, in essence, it limits what you can print on.
The Short Courses article is an interesting read but if you don't have the time or the aptitude, you may be more interested in heading online or in-store for assistance in transferring your precious photos onto a bigger canvas.
~
Online Help
Sites like TYI.co.uk offer online assistance in expanding and transforming your prints. They offer options for canvas prints, phone cases, art, wall stickers, posters, and gifts (cushions, bags, chairs, and more).
Photos of newborns, kids, loved ones, and commemorative events can be immortalized in unique and diverse forms, thanks to TYI and companies like them. Instead of heading to your closet for your scrapbook, items like cushions, canvas prints, posters, and more, can remind you on the spot of that special wedding, graduation, vacation, anniversary, and favorite pet.


Popular Savings Offers