Why you should use genuine parts for your BMW
By Catalogs Editorial Staff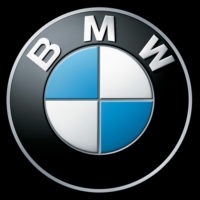 Keep your BMW banging!
BMW stands for Bavarian Motor Works. In German, that's

 

Bayerische Motoren Werke
, a producer of fine motorcycles, motorcars, and engines for over one hundred years. BMW has always stood for quality and you should insist your BMW stays that way with quality parts.

What year is your BMW? Current or vintage or somewhere in between? Let's start with an early BMW, say, a 2002 model from 1976. Now becoming collectible, it is especially important to maintain the integrity of these vehicles as they age. You don't want to introduce problems, you want to correct them in the appropriate way. 

A burned-out brake light bulb may seem easy to replace but the one you get at the corner discount auto store most assuredly won't work. Their bulb may fit the car's socket, but it probably isn't the correct wattage and will soon burn out or not work at all. A wise investment? Get the shop manual for your particular model. 

Before you continue reading about the Why you should use genuine parts for your BMW there is a special announcement we would like to share with you. Catalogs.com has negotiated special medicare rates for our vibrant community of seniors. If you are over the age of 60, you can head over to our Seniors Health Section which is full of information about medicare. All you need is your zip code and a few minutes of your time to potentially save 100s of dollars on your medicare bills.

In the case of a 2002, Bavarian Autosport carries a repair manual on DVD that was based on the factory training guide for BMW service technicians. A good manual will help you countless times, whether you are fixing your BMW yourself, or whether you are talking about needed repairs with your trusted mechanic. Know your ride!

It may seem obvious to use genuine parts for your BMW but the parts needn't be original. "New old stock" is the phrase used to describe parts that are new but were never sold in their time. They usually come in their now aging boxes. These NOS parts are increasingly rare and expensive. But you don't need to use NOS to keep your BMW going. Getting parts from an auto supply company specializing in BMW will assure you that replacement parts are 100% compatible. 

What about a new BMW? If it is really new then it is still under warranty and you probably won't need to worry for several years about buying parts. BMW currently has a three year bumper to bumper warranty and a four year warranty on the drive train. What if you are out of warranty?

It may be tempting to save money on cheaper parts but you are not protecting your investment. You did not buy a cheap Chrysler so do not expect to get parts at the price of a less expensive vehicle. There are ways to lessen the pain of parts. Join a BMW club or association. Their members will have tips on what you can save on and what you should pay full retail for. You may be able to install some parts yourself, saving money on labor, which is usually the most expensive part of a repair bill.

Speaking of mechanics, it is vitally important to form a relation with one you trust. He or she will be in the best position to know when a part needs replacing and what you should use. If you don't have a BMW specialist, and they are often rare, rely on a specialist supply company. They want to sell you the right part for the job and will help you over the phone or through e-mail to get you the right component. Remember, too, that you want to stay safe, and using the recommended part is the best way to keep you and your family driving with security.

German cars are famous for their longevity and durability and it all begins with the smallest nut and bolt. A BMW is a piece of rolling art, designed and built by some of the best engineers in the world. When you use genuine parts for your BMW you keep it that way!
Popular Savings Offers