Favorite vacation spots in the American Southwest
By Catalogs Editorial Staff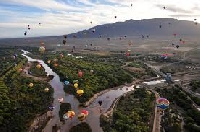 Plan your summer vacation to one of these favorite spots in the American Southwe
Unfortunately, not all people think of the American Southwest when they think of vacation destinations. But, as anyone who has ever visited or lived there can attest, the American Southwest contains many natural, historical and cultural points of interest.
If you are planning a summer vacations, weekend getaway, or even a family stay-cation, think about the American Southwest. Here are some of the great things this region has to offer. 
Albuquerque, New Mexico
Before you continue reading about the Favorite vacation spots in the American Southwest there is a special announcement we would like to share with you. Catalogs.com has negotiated special medicare rates for our vibrant community of seniors. If you are over the age of 60, you can head over to our Seniors Health Section which is full of information about medicare. All you need is your zip code and a few minutes of your time to potentially save 100s of dollars on your medicare bills.
Albuquerque is a fun city that is also full of, and surrounded by, natural wonder. There you will find one of the nations leading Bio-parks with a train, zoo, and botanical garden. Albuquerque?s historical district, known as ?Old Town?, preserves some of the original charm of a city that is now nearly four hundred years old. Here you can enjoy tours, interesting native and Spanish Cuisine, as well a number of interesting historical sights.
Garden of the Gods, Colorado
Garden of the Gods is a public park in Colorado Spring, Colorado. Spanning over one thousand square acres this national park has trails, hiking accommodations, and some of the most beautiful and unique rock formations in the world. This is a great spot for outdoor enthusiasts and nature lovers.  
Big Bend Park, Texas
While we?re on the subject of great national parks in the southwest I must mention Big Bend Park in Texas. Traveling this park will take you from the top the of an eight-thousand-foot mountain (Emory Peak) to the Rio Grande river (just one thousand feet above sea level). This park has to be seen to be believed. 


Santa Monica, California
Santa Monica lies on California?s southern coast, just west of Los Angeles. It is a bustling seaside community with a world-famous boardwalk, first-class dining, and amenities for every budget. If your looking for a California vacation without all the stress of L.A. or Hollywood, give Santa Monica a try. You?ll be glad you did. 


Sky City, New Mexico
Sky City, or Acoma Pueblo, is a city about sixty miles outside of Albuquerque and is the oldest community in America in terms of continuous habitation (over eight hundred years). Sky city is a beautifully preserved slice of Native American history that would make a great addition to an Albuquerque excursion or a trip of its own.


Sedona, Arizona
Sedona, much like the Garden of the Gods, has a great deal to offer in the way of natural beauty. Known for it?s new age spirituality, Sedona is an ideal place to get more in tune with mother nature and oneself. 
Monument Valley, Arizona
This breath taking red sand desert region is located right on the boarder of Arizona and Utah. It is known for its sandstone buttes and for being the filming location of many classic western films. If you have seen a depiction of the American desert it is likely that this iconic valley was the inspiration, if not the model. This is perfect destination for those seeking to experience the beauty of the American Southwest?s desert region. 


Santa Fe, New Mexico
Santa Fe is a bustling modern metropolis with all of the cultural highlights and top-flight lodging accommodations of a major east or west coast city. Santa Fe also boasts a vibrant artistic community with numerous galleries and an entire museum dedicated to Georgia O?Keefe.
Palm Springs, California 
This desert resort community is one of California?s best kept secrets, well its not exactly a secret, perhaps its more like an underrated album by a famous musician. If you visit, try to make the Short Film festival, I hear it?s a blast.  
Mesa, Arizona
Last but not least, we have Mesa Arizona, where they take relaxation seriously. Mesa is home to some the best spas and resorts in the world. Perhaps it is the dry air or the soothing scenery surrounding Mesa, but something about the place just gives you the urge to sink into a warm mud bath with cleansing clay facial!
These favorite vacation spots in the American Southwest are some pretty amazing destinations. The southwest is more than just sand and heat, it is full of exciting opportunities to learn, relax, and have fun. So maybe next time your considering your next vacation, maybe you?ll give the southwest a shot.
Popular Savings Offers