10 Amazing Ways to Accessorize with Jewelry on a Budget
Need a way to stay on top of fashion trends and stick to a budget? Use jewelry to make older outfits look new and different. By adding a couple of new jewelry pieces to your collection or discovering a treasure trove in thrift shops and antique malls, you can create a style that is fresh, modern, and completely yours. Here are some ideas to help you accessorize with jewelry on a budget.
10. Go Bold with a Watch
One of the latest trends these days is big,
bold watches
. Instead of borrowing your guys, buy a special watch with a bold face, great styling, and dynamic band color. Watches with retro styling make a bold statement. Stack some thin bangles next to it and you've got a great look.
9. Mix and Match Sizes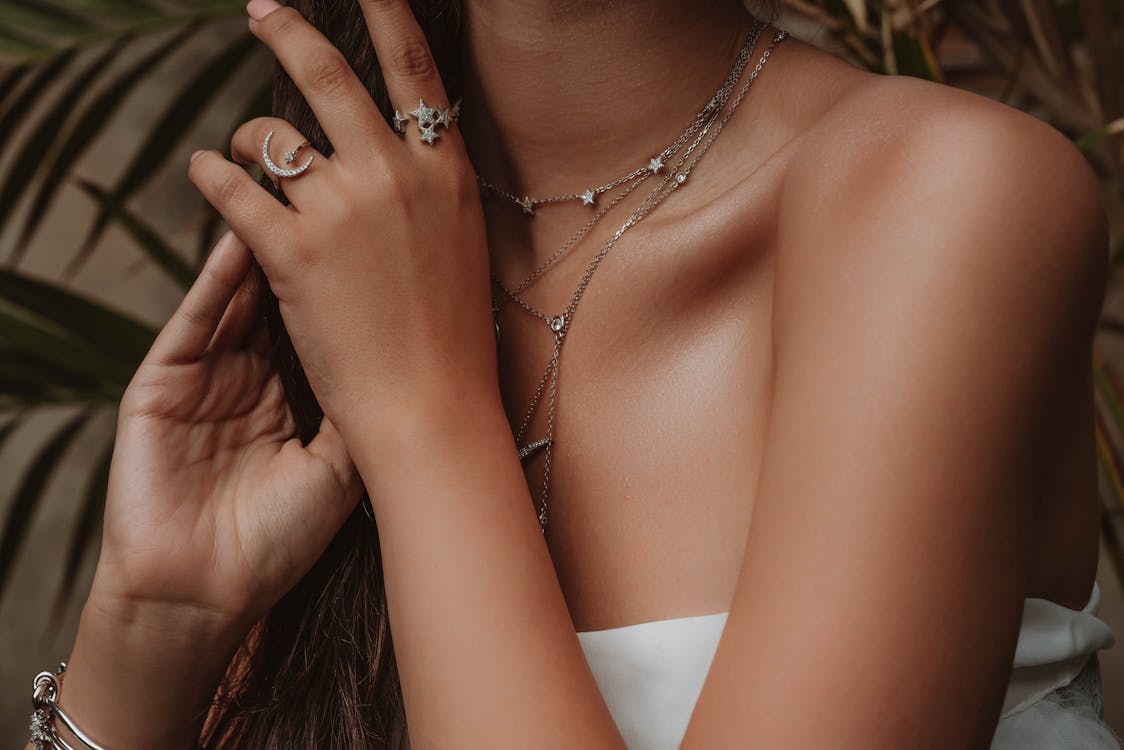 Combine small and medium or medium and large-sized pieces together. This could be a combination of bracelets, necklaces, or rings. This technique is great if you have lots of favorites that are all roughly the same size. For instance, wear two
thicker necklaces
, one short and one long with a thinner medium one. This gives any outfit visual interest and who doesn't love a little extra shine?
8. Pop Some Color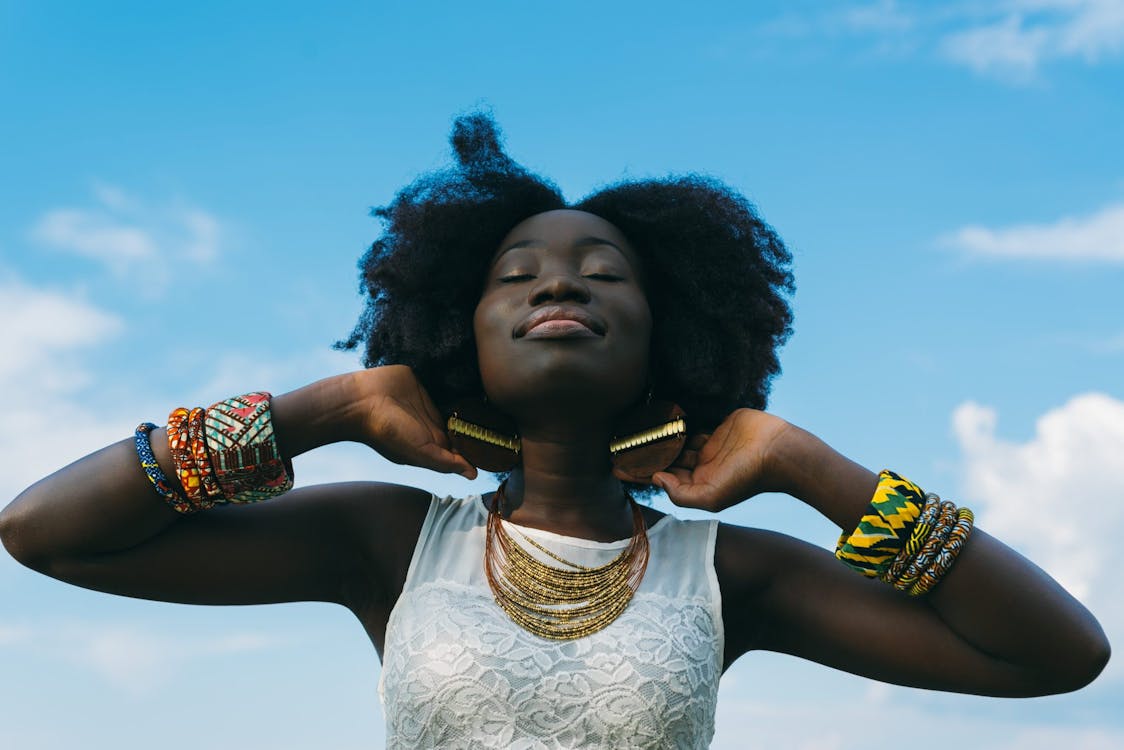 Have plenty of silver or gold-toned jewelry? Wear a few similar pieces and partner them with some color. Maybe you have a great-looking bracelet in red. Add it to a few gold bangles and make an attention-grabbing statement. This is a great time to use those one-of-a-kind pieces that you had to have but might have a hard time pairing with an outfit by themselves.
Before you continue reading about the 10 Amazing Ways to Accessorize with Jewelry on a Budget there is a special announcement we would like to share with you. Catalogs.com has negotiated special medicare rates for our vibrant community of seniors. If you are over the age of 60, you can head over to our Seniors Health Section which is full of information about medicare. All you need is your zip code and a few minutes of your time to potentially save 100s of dollars on your medicare bills.
7. One Gorgeous Statement Ring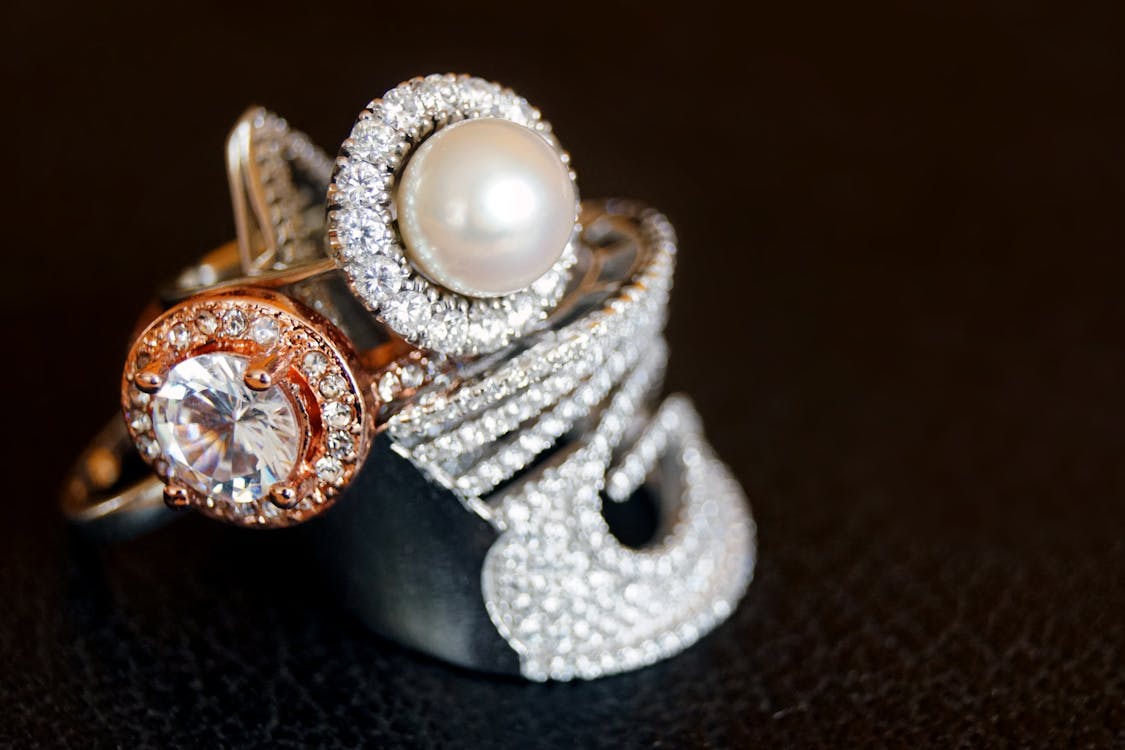 Gorgeous settings and colorful stones lend themselves to being worn every day, as your personal statement ring. This is a great option if you either don't care for a large jewelry wardrobe or have to invest in a few special pieces. Wear a
statement ring
that becomes your go-to fashion accessory. Partner this with a great manicure and you've got a look that will rock the house.
6. Go Vintage
Now is the time to shop in your mom's or grandmother's costume jewelry collections. This can save considerable amounts of money and you'll be able to find unique pieces that few others will be wearing. Estate sales, resale shops, and antique stores usually all carry vintage jewelry in one form or another.
5. Spread the Bling
Want to wear a special, sparkly pin but it doesn't really go with the outfit? Put it in your hair. No, really – use a bobby pin or two and make it a hair accessory. Or you can pin it to a ribbon or fabric headband and wear it that way. Clip-on earrings can also be used this way. These
creative jewelry ideas
also work for adding shine or something special to your favorite scarf.
4. Multiple Lockets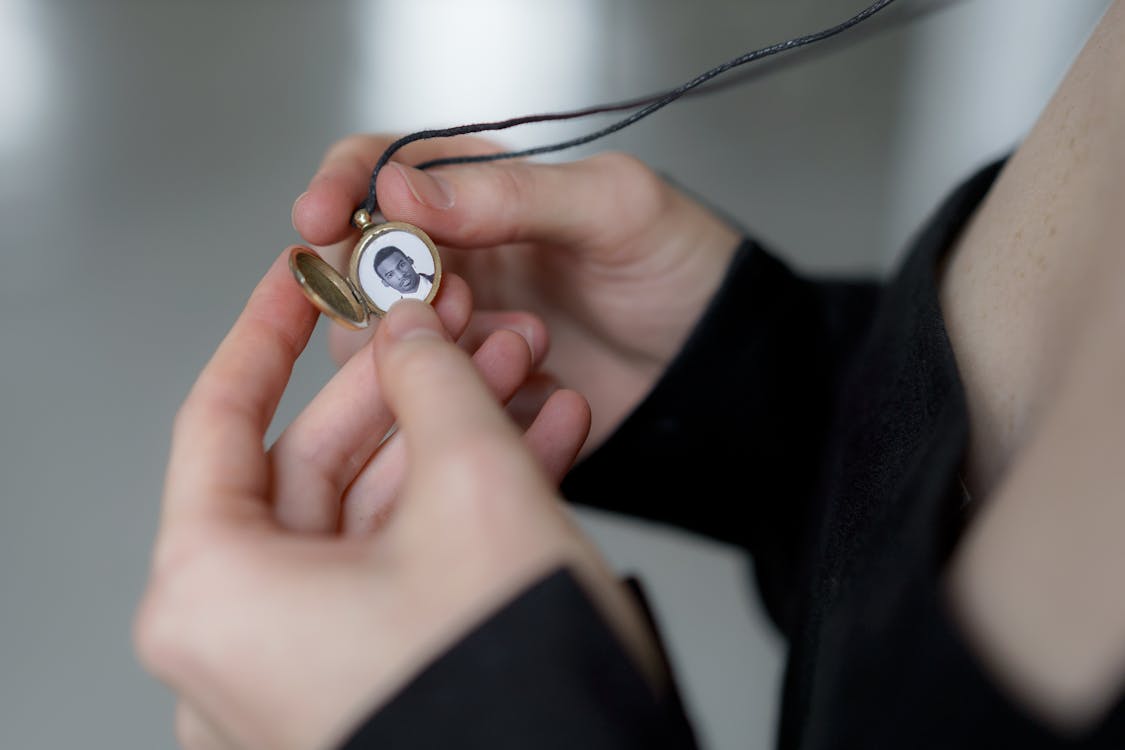 Once upon a time,
sentimental lockets
were all the craze. This means people now own plenty of them but rarely use them. Wear two or three lockets together, especially if they are on different length chains. Not enough lockets in your collection? Try threading a ribbon or a spare chain through a watch with no band or a cameo pin.
3. Add Glam to Shoes
Have a favorite pair of flats or pumps that you would love to wear at night but they are a bit too plain? Use clip-on earrings to give them a whole new look. Bright, sparkling rhinestones add instant shine to basic shoes. Just clip an earring at the opening of the shoe near the toes. It is a great way to compliment your overall look with a great custom piece. Your favorite shoes now look perfect for that special night out!
2. Mix Up Metal Tones
There is no hard and fast rule about only wearing one tone of jewelry anymore. Use multiple tones – silver, rose, and yellow golds – to make a trendy statement. This mix is a great way to create a layered look without having to go out and buy lots of new pieces. Simply use the ones you have and wear them in a fun way.
1. The Statement Piece
Big, bold, and beautiful is what to go for with this piece of
fashionable jewelry
. It is easiest to use a necklace for this style, especially since they are easy to find right now and fit almost any budget. Working with little to no budget? No problem. Bigger pieces were popular in the 1950s and '60s. So search through your vintage selection or visit the local vintage shop. You can also put a couple of medium-sized necklaces together for one great look.
Popular Savings Offers
This is by no means a complete list – feel free to experiment and try out any ideas you may have. Who knows? You might just set the next trend in jewelry accessories!