Ways to do your hair for a party
By Catalogs Editorial Staff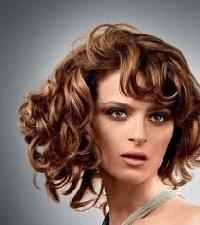 Try one of these ways to do your hair for a party to look extra festive
Parties can be great fun for people of all ages from the young to the old. As children, birthday parties make ideal social outings to play games with school friends – and eat lots of cake and cookies. Adolescents start going to parties to start hanging out with other teens, listen to music and maybe catch the eye of an avid crush.
As adults, parties are still just as fun and can range from a low-key get-together with pals or a bustling party where mingling and plenty of drinks are to be had. No matter the purpose of the party, it almost always feels great to dress up and look nice.
In addition to picking out the right formal dress for a party, picking out the right hairstyle is just as important and can be stressful for many, particularly women. Party hairstyles can range in style and elegance depending on the nature of the party.
Before you continue reading about the Ways to do your hair for a party there is a special announcement we would like to share with you. Catalogs.com has negotiated special medicare rates for our vibrant community of seniors. If you are over the age of 60, you can head over to our Seniors Health Section which is full of information about medicare. All you need is your zip code and a few minutes of your time to potentially save 100s of dollars on your medicare bills.
Most women keep hairstyles low-maintenance for a casual outing to a friend's place whereas a high-end swanky party will likely demand a more glamorous look, complete with shiny, beautiful hair extensions and glitzy accessories. Consider the following ways to do your hair for a party and start planning your party look today!
Sleek and straight
Straight hair can be both casual and sexy at the same time and work perfectly for most types of parties.
Try straightening locks by using a straightening serum on damp locks designed to prevent frizziness and achieve a straighter look with blow-drying. Blow dry hair by pointing the hair-dryer's nozzle down starting from the roots to the tips.
To achieve a really sleek, straightened hair-do, it's best to straighten hair with a flat-iron once locks are dry. Simply place locks of hair in between the flat-iron's clamps and run the iron down over hair. For best results, clip hair up into sections for both blow-drying and ironing. Doing hair one layer at a time from the bottom layers to the top will ensure a coherent and thoroughly straight look for a dazzling allover party effect.
Curly
Curly hair is one of the top ways to do your hair for a party since it can transform dull, limp hairstyles into fun and flirty ones. If you have naturally wavy hair, you are in luck as it won't take as long to achieve curly locks effectively. Rub a curling hair serum or creme into damp hair-locks and let air-dry naturally. Twirl damp locks around your finger and pin back with bobby pins all over your head. Once hair has dried, take out the clipped twirled pieces and let hair fall naturally for a bouncy ringlet effect.
Alternatively you can try using a hair diffuser to pump up locks and achieve a natural wavy hairstyle.
Up-do
A hair up-do is most often a go-to hairstyle for fancier or more glamorous party affairs. The up-do can also be used for more casual events however by trying a half up-do which requires simply pulling half of your hair up and pinning it back with a cute broach or bobby pins. Straighten locks first so that the hair left down is pin-thin sleek for a catchy look.
~
For the full up-do effect, try looking in different fashion magazines or online to see what type of style you want. A trendy style idea might be to braid hair in the front of your head and twist back with the rest of hair into a low bun. Keep the bun tight for a sophisticated and regal look or take out a few tendrils for a undone but sexy vibe.
No matter what hairstyle you choose, you can be sure that there are a myriad of ways to do your hair for a party. Try one of the above to change up your look the next time you have a fun party weekend planned.
Popular Savings Offers