Ways to help homesick college kids
By Catalogs Editorial Staff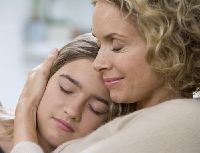 Meaningful ways to help homesick college kids feel less along at school
For parents, dropping a son or daughter off at college for the first time is to bring up many emotions from being proud and excited for them, to sad to see them go. Of course, you?re going to miss your child. But it may come as a surprise when it?s clear they miss home so much it causes them distress.
Many students feel a certain amount of homesickness at first. It?s only natural to have separation anxiety from family and everything they know when they?re suddenly surrounded by unfamiliar faces in a new life filled with high standards and responsibilities. The pressure can be intense.
There are many ways to help homesick college kids feel more comfortable in their surroundings. Think about their practical and emotional needs, as well as a few treats that?ll make their day. 
Before you continue reading about the Ways to help homesick college kids there is a special announcement we would like to share with you. Catalogs.com has negotiated special medicare rates for our vibrant community of seniors. If you are over the age of 60, you can head over to our Seniors Health Section which is full of information about medicare. All you need is your zip code and a few minutes of your time to potentially save 100s of dollars on your medicare bills.
Keep it positive 
Remember their first day of kindergarten? How hard was it to watch them disappear into the school and then you were expected to leave them there for hours? Sometimes the hardest part is holding back your own tears and putting on a smile so they?ll feel better doing what it?s time for them to do. The same applies to college. 
~
When they call, let them know they?re missed and keep them updated on everyone, but also ask them questions. Find out what activities and clubs they want to get involved with. Ask them about classes, dealing with roommates and friends. Focus the conversation on their college life, encourage their interests and keep the conversation upbeat.
Listen to what they say and how they say it. If you have a tendency to slip into fix-it mode, resist. Right now your child needs someone who will listen, a sympathetic ear who gets them. If you have some stories of your own freshman year or other similar experiences, share them when it feels right.
It?s cookie time
Never underestimate the power of a delicious cookie surprise waiting when they get home from a long day of classes. Send a box of their favorite flavors, an edible bouquet of cookie flowers or a goofy Just Because box of smiley faced sweetness to put a smile on their face.
Sending a treat is a simple, subtle way to show you care. It lets them know you?re there for them even if you?re not currently physically there in the room with them. 
Comfort packages
The best ways to help homesick college kids are the simplest. Packing for college that first year is difficult. Kids are so focused on making sure they have enough clothes and supplies, they easily forget the little things they?ll miss the most.
Send a favorite blanket, childhood book or a figurine they?ve always loved. Receiving a care package is like getting a hug in the mail. They don?t have to be big or extravagant. Throw in a few favorite snacks, packs of hot cocoa mix, tea bags, biscuits and a journal to record this new chapter.
Mark the calendar
The first few weeks away from home are no doubt the hardest for many freshmen. One of the most effective ways to help homesick college kids is to give them something to look forward to. Parents weekends are often scheduled in early fall to help ease this transition. If it?s possible to go, mark their calendar so they know when they?ll see you next.
Plan the visit for about six weeks after dropping them off. This gives them some time to get their bearings and acclimate, but it?s not so far off that it feels like forever. If you?re finding your way around an empty nest, this will give you both a chance to try some new things and reunite with stories to tell.
Popular Savings Offers