What is a certified pre-owned luxury watch?
By Catalogs Editorial Staff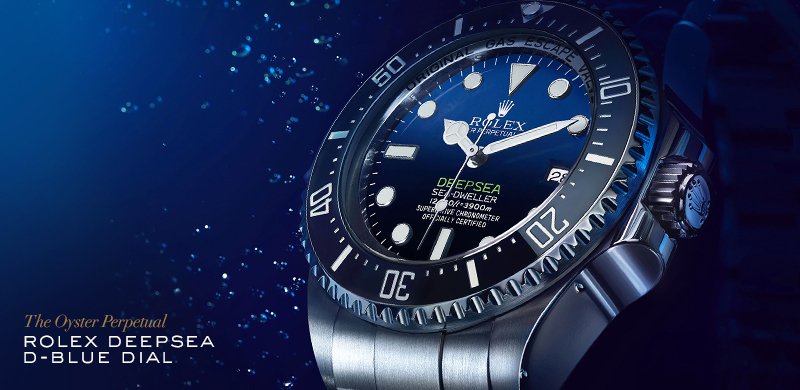 A certified pre-owned luxury watch is the best without the expense
What is a certified pre-owned luxury watch? Well, you've heard of pre-owned cars. It's sort of the same thing except in this case the item is a certified, authentic brand in flawless working condition, expertly restored and carrying a warranty. You can't always say that about a hand-me-down vehicle, although the used car salesman may try to make you think otherwise.

Previously owned items
Purchasing previously owned products, including luxury timepieces, is quite common. Consumers in the United States spend nearly $13 billion annually on secondhand goods.
Why would you buy a luxury timepiece someone owned before you? Because it will cost you a lot less than a new one -perhaps resulting in as much as a 30 percent savings – and it will look every bit as good as one never owned or worn before. 
Before you continue reading about the What is a certified pre-owned luxury watch? there is a special announcement we would like to share with you. Catalogs.com has negotiated special medicare rates for our vibrant community of seniors. If you are over the age of 60, you can head over to our Seniors Health Section which is full of information about medicare. All you need is your zip code and a few minutes of your time to potentially save 100s of dollars on your medicare bills.
It used to be consumers turned to auction houses, such as Christie's, when they wanted to sell extravagant and costly items. That certainly made sense when a person was trying to sell a rare item valued at $100,000 or more. Now there are alternative means of selling previously owned and valued items. 
For years, consumers have been successfully selling items on eBay and Craigslist, which is an easy way to buy and sell, but perhaps not so ideal if selling a high value item. The seller must locate someone who understand and appreciates what the piece is worth and this isn't always doable.
~
Timepieces
Luxury timepieces are atypical in that they have an unlimited life cycle beyond being new and then disposed of by their owner. Items of this nature are routinely re-sold. Suitable timepieces in good condition can have numerous lives after their initial owner. 
Why would someone get rid of a perfectly nice and expensive timepiece? It could be the individual is simply tired of wearing the same watch day in and day out and wants something new. He sells the timepiece and purchases a new one for himself. Many consumers like to trade-up and buy an even more expensive piece. 
Rolex

Rolex has been the leading symbol of performance and reputation for over a century. If you would love to have one but cannot afford a brand new version, opt for one that is pre-owned.
The Rolex Company was founded by 24-year-old Hans Wilsdorf in London in 1905. Wilsdorf's dream was a watch worn on the wrist as well as one that was dependable. He chose the name "Rolex" because he wanted a name easy to say and recollect in any language and that looked good on watch movements and dials. 
The first dustproof and waterproof wristwatch appeared in 1926, created by Rolex. It featured a hermetically sealed case, providing peak protection for the movement.
The Rolex Company offered the initial self-winding wristwatch in 1931 with perpetual rotor. This system remains the heart of every contemporary automatic watch.
The original self-winder was called the bubbleback because of the big case back, which is the back piece of the item. The bubbleback had an uncommonly thick, vaulted base back, needed to lodge the self-winding mechanism. The advantage of self-winding is, of course, the wearer doesn't have to remember to wind it and it keeps the power from the mainspring more consistent, leading to dependable time-keeping.
Rolex was the first to produce a water-resistant timepiece, withstanding pressure to a depth of 330 feet. 
These are just a few of the reasons Rolex has been the top choice for those who can afford it for years and years. 
Here's the chance to own (and wear) a top drawer timepiece of your dreams. Buying a previously owned wristwatch is something a lot of people are doing and make no apologies for it.
Popular Savings Offers