What is a small batch bakery
By Catalogs Editorial Staff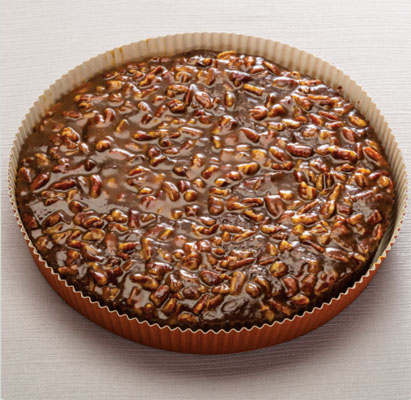 Find out what a small batch bakery is and what makes them special
Independent businesses can?t compete with mass produced goods of any kind, and most of them don?t want to. Like many smart entrepreneurs, today?s bakers running their own shops focus on delivering high quality. In the baked world, this means not selling a cookie baked two days ago.
Perhaps you?ve heard the term and wonder what a "small batch" bakery is? The concept is deliciously clever and makes you wonder why there aren't more small batch bakeries online and next door. The basic idea is to make small amounts of cakes, cookies and other baked temptations.
The equation adds up. Smaller batches require a lower quantity of ingredients and, with only a few tasty items to sell at a time, less wastage is guaranteed. This removes pressure from the bakery to sell, sell, sell and allows them to pour their time and energy into producing near perfection.
Before you continue reading about the What is a small batch bakery there is a special announcement we would like to share with you. Catalogs.com has negotiated special medicare rates for our vibrant community of seniors. If you are over the age of 60, you can head over to our Seniors Health Section which is full of information about medicare. All you need is your zip code and a few minutes of your time to potentially save 100s of dollars on your medicare bills.
A gateway for new talent
This concept appeals to newbies and seasoned pros alike for many reasons. The cost of making a mistake is much lower when you?re dealing with a dozen cookies, rather than ten dozen. The likelihood of making such a mistake in the first place is also lower. 
Imagine baking a layered cake. Everything is under control when there?s only two layers involved. You have to juggle a bit to make sure both cook correctly, while also cleaning and perhaps preparing the frosting, but things are manageable. Now make five more layers, plus brownies and two dozen loaves of pumpernickel. Do you feel stressed just thinking about it?
~
More fun
Many talented bakers share that of dream of starting their own operation, but the overhead costs are too high. The beauty of making and selling small batches is you don?t need to occupy an industrial kitchen 24/7. As a result, resourceful sugar magicians often team up to share facilities. Splitting these costs helps them keep their price points affordable.
Owners get into this world because they love baking, but the business side can quickly drag the whole ship down. Those who set off on these smaller ships have the agility to learn as they go and let their skills lead the way. 
Good for everyone
A thorough look at what is a small batch bakery must include the customer?s perspective. Those of us who love, love, love desserts know that freshness and attention to detail makes the difference between a cake you talk about and one you forget.
Operations with brick and mortar storefronts have timing down to a science. They bake certain items only at certain times a day. For instance, croissants come out of the oven first thing in the morning, while soft pretzels and buns come out for lunch.
Take a look behind the counter and you?ll see all preparation and baking is performed on site, a few feet from where you?ll take your first bite. Those located on main streets will often have a window from the street right into the kitchen so passersby can peak and see pastry magic in progress.
Not all have a physical store. Many of these operations have online stores and sell at local farmers markets to get their name out. Try a tempting mini dessert. Odds are their offerings were baked that morning.
What?s in it for you
As in any type of business, the range of what?s for sale varies widely. People who buy their breads and baked treats from these small batch shops quickly grow accustomed to biting into absolute freshness ? sometimes the breads are still hot, or the is glaze still solidifying.
If you?re looking for something special, you?ll find it at one of these small, independent bakeries. Now you know what is a small batch bakery, the next thing to do is find a favorite. Be bold. Taste the truffles, cookies and spice cakes, to tortes, lemon bars and thick, creamy bourbon sauce ? try it all.
Popular Savings Offers