What makes perfume expensive
By Catalogs Editorial Staff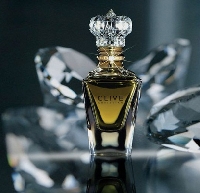 Find out what makes perfume expensive and appreciate the luxury!
Ladies who love a luxurious fragrance know how hard they are to resist. Until you see the price tag and wonder why so many zeroes. Yikes. It?s not a typo – some perfumes really do cost more than a house.
Why?
Finding out what makes perfume expensive probably won?t surprise you. As with food, clothing and many other products, higher prices in part reflect the higher quality and rarity of the raw ingredients. Many manufacturers also play the supply and demand game, producing a small limited edition of a fragrance in order to charge top dollar.
Before you continue reading about the What makes perfume expensive there is a special announcement we would like to share with you. Catalogs.com has negotiated special medicare rates for our vibrant community of seniors. If you are over the age of 60, you can head over to our Seniors Health Section which is full of information about medicare. All you need is your zip code and a few minutes of your time to potentially save 100s of dollars on your medicare bills.
Savvy shoppers know there are deals to be found everywhere ? even in the scent department. Many discount luxury perfumes offer similar ones for a fraction of the price. Often you can even find fragrances from luxury brands like Marc Jacobs and Versace. 
The main factor behind those horribly high price tags is branding and packaging. Companies that produce the priciest perfumes know there are people who are willing to pay six figures for less than 20 ounces. In fact, some wealthy customers seek out the most expensive brands for the same reason they drive the most expensive cars and carry Hermes bags – in their eyes luxury products are a status symbol.
~
To be fair, the most expensive ones can also be extremely difficult to find in stores. Once found, their enchanting scents remain intact for many years, unlike cheap brands that sometimes fall apart and lose their fragrance over time. 

Differences between high and low end
A tight budget shouldn?t lower your standards when shopping for a new scent. What makes perfume expensive and what makes it smell so good aren't always the same factors. Seek out the good stuff minus the fancy packaging and hype. 
The sweet smell of a good deal is no coincidence. Young people have a weaker sense of smell so sweet smells don?t overpower their noses as they do with more developed noses. They also have less money to spend. If it?s a chic, mature fragrance you seek, avoid the super sweet ones.
One of the most obvious differences between the highest and lowest ends (besides cost) is the experience of smelling the scent. Imitations typically deliver the top notes of a famous brand and sometimes the middle ones. Spray a high end bottle and over the next 4-6 hours you?ll gradually smell the top, middle and then the base notes.
Cheap ones typically last about 2 hours before they either sour or lose the scent completely. This is the main reason you shouldn?t compare the real deal and its imitation by first spray. Apply a small sample of each on separate wrists and compare then 4 and 6 hours later. You?ll see.
The base notes in these sticker shock-worthy brands often come from equally expensive materials, which is why affordable brands skip them entirely or make a synthetic version.  
Packaging
A beautiful bottle can have a power affect on a shopper. Keep your wits about you when choosing a perfume and don?t shell out thousands for a pretty package. Do you really need a bottle made from gold and diamonds?
Good news
Technology is always improving. Intrepid manufacturers are finding ways to produce synthetic perfumes with sophisticated base notes. This means more complex scents at low prices are coming your way.
There?s a huge difference between finding a quality fragrance for a great deal and buying a cheaply made scent. Sometimes one brand outshines all others and the supply is simply higher than demand. Keep your eye out for sales and discount suppliers and you?re bound to score a fabulous one for a steal.
What makes perfume expensive is not the same as what makes it a treasure. The reason some smell so good to you comes more from fond memories and positive associations than a price tag with many zeroes. Pay attention to the notes that resonate and seek them out until the price fits.
Popular Savings Offers