What perfume to wear on a first date
By Catalogs Editorial Staff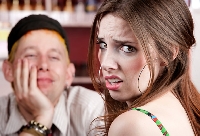 Tips on what perfume to wear on a first date to make the best impression
Deciding what perfume to wear on a first date could be a dicey decision.
One man's mother told him: You should never smell anyone's perfume unless you are kissing. Any more than that and they are trying to coverup something. 
That's food for thought.
Before you continue reading about the What perfume to wear on a first date there is a special announcement we would like to share with you. Catalogs.com has negotiated special medicare rates for our vibrant community of seniors. If you are over the age of 60, you can head over to our Seniors Health Section which is full of information about medicare. All you need is your zip code and a few minutes of your time to potentially save 100s of dollars on your medicare bills.
A woman advises: If you just can't leave the perfume at home, at least use good, expensive stuff. I have found cheap perfume has something in it that actually brings on an asthma attack for me. One other thing, if there is a perfume that's popular right now, do you really want him to think you're like all the others?

A comedian throws in his two cents: Hunters' deer scent to see if she's got a sense of humor. Ninety-weight gear oil would be my second choice. I hear that turns them wild.
The first encounter can be fraught with tensions, apprehensions and potential mistakes by both parties. Sending the other person to the ER with an asthma attack shouldn't be one of them.
However, most if not all women feel incomplete without wearing some fragrance so perhaps the best choice is something very subtle.
How Do I Choose?
When selecting a scent, remember there are various fragrance families including oriental, woodsy, floral or fruit and citrusy, varying in intensity and tone and notes, which are the lead scents making the fragrance smell the way it does.
~
What if the person you are meeting is allergic to perfume? Yikes! That wouldn't make a good impression. Perhaps you could casually and discreetly ask in one of your online conversations prior to meeting in person if s/he likes fragrances. Or you can simply err on the side of caution and forgo it or go subtle.
Notes
The keynote, which is what most embodies the scent, as well as the head or top note, which is the first thing you smell, are two parts of the fragrance. The middle note is the heart note and the essence of the scent. It takes a while before you can smell the heart note. Characteristic heart notes include freesia, jasmine, rose and magnolia.
The soul or base notes are the longest lasting scent and provide staying power. Soul notes include vanilla, patchouli, sandalwood and musk. 
Tone
For a first date, a clean, light, subtle tone is a good choice. Tone means it is either classical, fresh, rich or crisp.
A rich scent is deep, warm and spicy. When the tone is crisp, the fragrance is light and smells fizzy and lively. If you choose a classic note, it smells pure and sophisticated.
Options
Singer Britney Spears launched her first fragrance in 2004, calling it Curious. It is considered subtle, feminine, sweet and geared toward women in the 15 to 25 age range. The scent consists of vanilla-musk infused with accents of Louisiana magnolia and a white floral scent, reminding the wearer (and others) of summertime.
Cashmere Mist by Donna Karan, a powdery chypre-floral fragrance blend built on sandalwood, vanilla and jasmine, is feminine but very light.
Actress Sarah Jessica Parker launched Lovely in 2005. It is elegant but understated, with a subtle blend of absolute floral notes and an intimation of apple martini, with a soft chypre base.
Some may recommend forgetting the sublte angle and going for the gusto if you think you might want to seduce your date. If so, select an oriental scent distinctly feminine and exotic, consisting of sensual blends such as ambergris or musk, combined with amber, a warm note.
On the other hand, if you prefer the clean, crisp, fresh approach, opt for an oceanic scent, such as Christian Dior's Dune. An oceanic fragrance suggests natural aromas including clean linen, ocean spray and mountain air.
If you want to come across as energetic and natural, choose a green scent, such as Chanel No. 19 or Escada Magnetism. Green scents are reminiscent of freshly mowed grass and leaves. 
Ultimately, it's your choice. Go with your gut AND your nose!
Popular Savings Offers