When to change the perfume you wear
By Catalogs Editorial Staff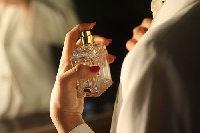 Wondering when to change the perfume you wear for a fresh beauty statement?
On your 15th birthday you received perfume you had coveted for ages and have worn it exclusively for the past 18 years. Your friend suggested you start wearing something else, saying the scent is too youthful for you.
Have you thought about when to change the scent you wear to keep your fragrance inline with your beauty personality? This is a big decision — but don't do it because your friend recommended you do so. Do it when you think the time is right for a beauty update. Remember that the scent you were nuts about at 15 may not be suitable for the 33-year-old professional you have become. But only you can determine that. 
Wearing a scent is a very personal thing because over time it becomes your signature. Your scent reveals a bit or a lot about your personality. If you are shy, you probably don't want to wear something raise-the-barn-roof daring. On the other hand, if you are bold, your perfume broadcasts that because it's bodacious. 

Seasonal Change

When the seasons change, switch fragrances. In the fall swap to a more mysterious and darker scent. Those perfumes featuring amber are a good choice for fall and winter because amber is warm and rich.
 
When spring arrives, consider changing to See by Chloe, which Cosmo says is one of the best spring fragrances. It consists of jasmine, apple blossom and bergamot. 
Before you continue reading about the When to change the perfume you wear there is a special announcement we would like to share with you. Catalogs.com has negotiated special medicare rates for our vibrant community of seniors. If you are over the age of 60, you can head over to our Seniors Health Section which is full of information about medicare. All you need is your zip code and a few minutes of your time to potentially save 100s of dollars on your medicare bills.
~
Another good option for spring is Givenchy's Dahlia Noir L'eau, resonating of pine blended with rose notes, cedar, musk, neroli and crisp citron, making it a fresh scent for the days leading up to summer. 
The Classics

Perfumes considered classic include Chanel No. 5, invented by fashion designer Coco Chanel in 1921. An ageless scent, featuring suggestions of may rose, vanilla and jasmine, it is the 'scent of a woman' because Coco wanted it to smell like a female. While complex, none of the components is isolated, overcoming the others. Chanel No. 5 may be too grown up for a teenage girl but is certainly good on mature women. 
Some women like to layer their scents with lotions; however, do not layer Chanel No. 5. It is meant to be distinctive and you don't want to overpower it with bath products or lotions.
Calvin Klein's Eternity, another classic scent, motivated by thoughts of intimacy and lasting love, is a floral and suitable for all because it is ageless. 
Klein's Obsession is 30-years-old and remains a best-seller. Recommended for evening wear, it contains mandarin, peach, bergamot essence with suggestions of jasmine, oak and lemon. 
Tresor by Lancome, created in 1990, considered an opulent and unabashedly feminine scent, is a floral-oriental fragrance, featuring a blend of orris, helitrope, rose, iris and apricot. If you wear it, you will certainly make a compelling impression. 
Prada Candy, a relatively new scent (2011), described as a seductive, sweet scent, featuring a musk and caramel blend with a hint of benzoin, will leave an enthralling trace of notes in your wake.
My Burberry, voted an Allure Best of Beauty Winner, uncomplicated, eternal and individual, was designed to denote the scent of a London garden after a rainfall. A grand floral, featuring heart of rose entwined with geranium leak, this may be your new go-to scent.
Narciso Rodriguez' For Her, created in 2003 by Cuban designer Narciso Rodriguez, perfect for the modern woman aware of her sexuality and not afraid to express it, is an openly sexual and lusty scent, containing musk, orange, amber, osmanthus, vanilla and vetiver. Hard-hitting at first, the fragrance turns balmy, soft and gentle. 
If you really do not want to change your scent then don't. Some women are lifelong devotees to a certain fragrance and that's their perogative. 
Popular Savings Offers